Watch out for cultural extravaganza at Hong Kong Airport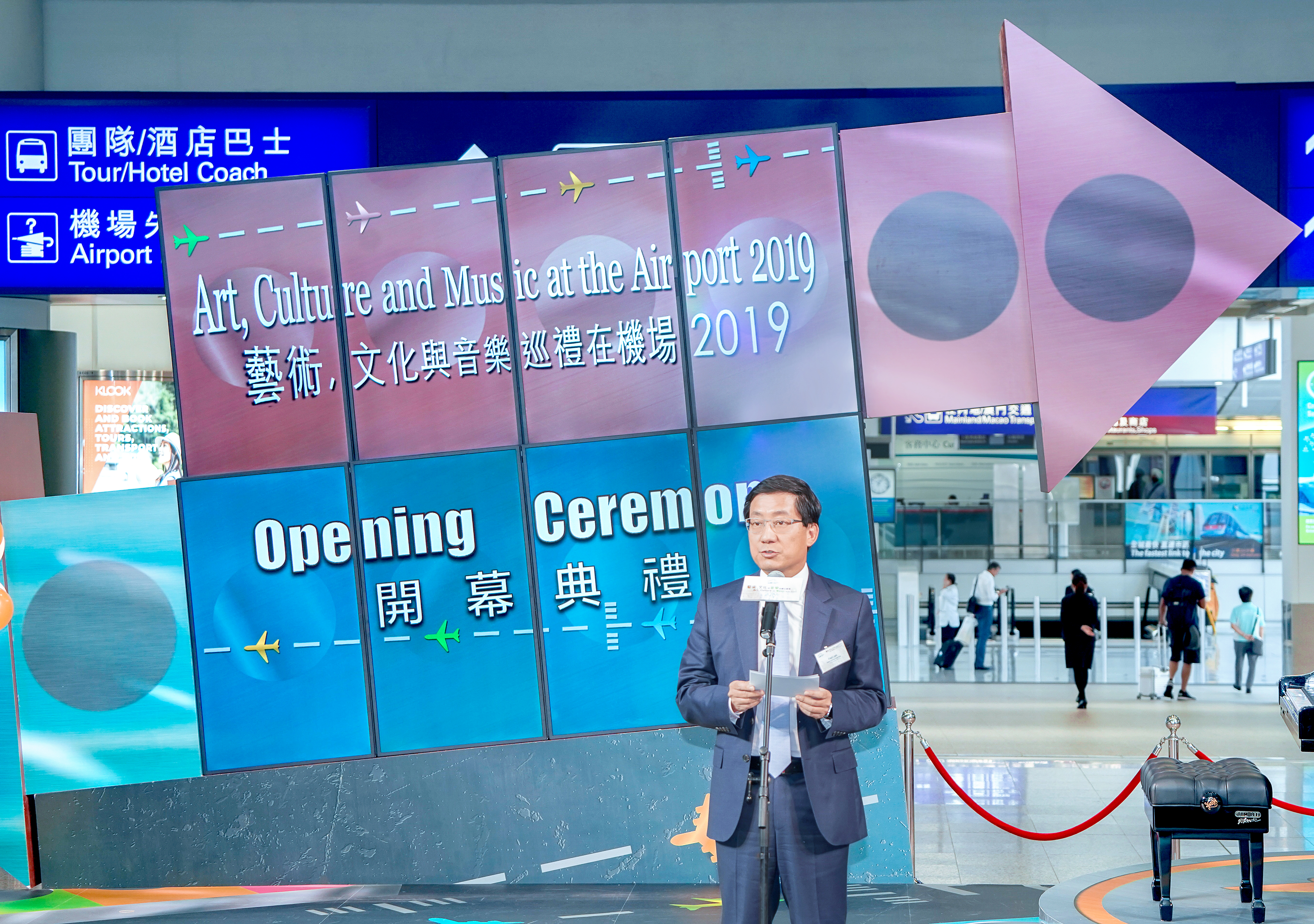 A four-month long festival titled Art, Culture and Music at the Airport 2019 kicked off at Hong Kong International Airport (HKIA). Passengers from around the world will be presented with a vivid journey into local culture during this festival. It is the fifth consecutive year the Airport Authority Hong Kong (AA) presents the festival at HKIA.
The AA is collaborating with a number of organisations and local artists to showcase a variety of performances and exhibitions including pop, classical and jazz music, Cantonese Opera, a cappella, comics, photography, metal rolling shutter painting, visual arts and more.
At the opening ceremony, Fred Lam, chief executive officer (CEO) of the AA said, "In the past few years, with the full support and assistance from different sectors of the community, HKIA has become a platform for promoting local culture and art. The performances and exhibitions have also been well received by travellers and local citizens. HKIA handles over 200,000 travellers from around the world with different cultural backgrounds every day, making it a perfect venue for travellers to experience and enjoy Hong Kong's unique cultural landscape."
Another event highlight is an exhibition by the Hong Kong Museum of Arts (HKMoA), celebrating the HKMoA's reopening last November after a three-year renovation and expansion programme.