WebBeds CEO on company restructure: "It was effective though not exactly efficient"
Contributors are not employed, compensated or governed by TD, opinions and statements are from the contributor directly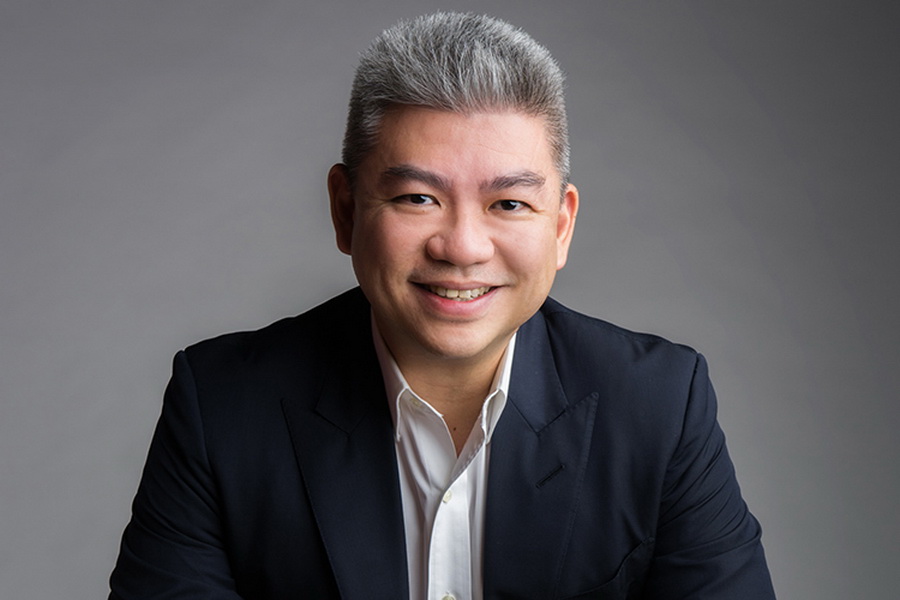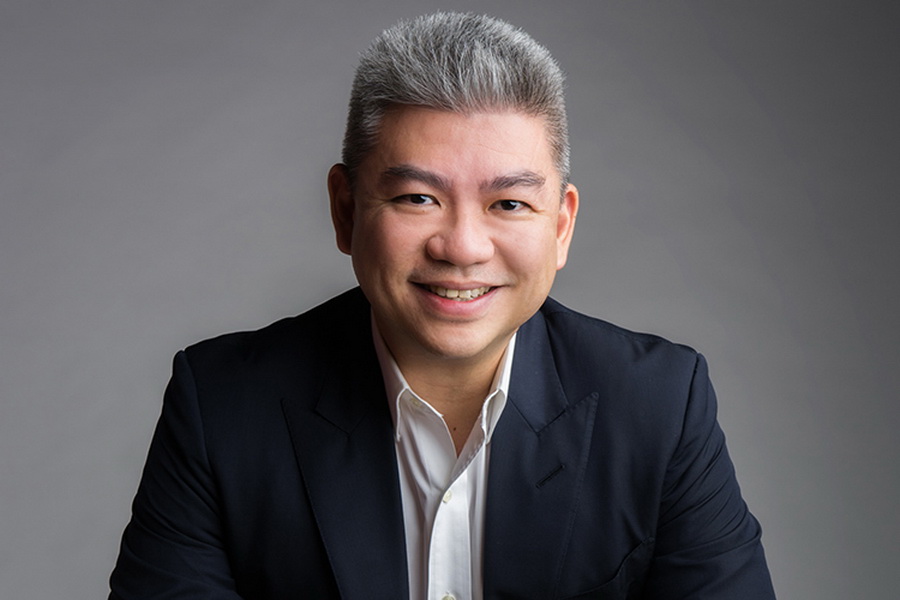 When Webbeds recently hosted a series of workshops with Tourism Switzerland in Bangkok recently I was able to grab an interview with the Asia with CEO Daryl Lee. I grilled him on the millennial effect, what it takes to be a WebBeds partner, and why the ambitious B2B company is bringing all of its brands together.

You have recently undertaken a restructure of WebBeds, pulling together the names Lots of Hotels, Sunhotels, Fit Ruums, JacTravel and Totalstay) into one WebBeds brand. Tell me more about that?
WebBeds has grown quickly in a market which is fairly stable. This success gave us the confidence to start looking for other business opportunities. So, when the chance came up to buy Sun Hotels in Europe and we had immediately had half of Europe covered, this gave us the scale we needed to develop.
As the business continued to grow, it gave the leadership and the shareholders of WebBeds the confidence we could really make the B2B aspect the core of the business. Soon we started up Fitruums in Asia and shortly after that we made the acquisition of Jac Travel [for GBP200 million back in August 2017], which not only added scale to the business but propelled us in to quickly becoming the second largest player, in our market, in the world.
"A geographical arrangement ensuring we have minimal overlaps"
It then occurred to us that the multiple brands and platforms of our business, an effective set-up though not exactly efficient, might work better if they were all brought under one umbrella. And, as we felt we now had sufficient scale to look to homogenise our resources we began research into whether we would go with brands, regions or a hybrid model of both.
We landed on a geographical arrangement ensuring we have minimal overlaps; APAC, Middle East, Europe and the Americas, with each region looking after its own distribution and contractingwith the intention of buying for its own location and also for colleagues across the globe
Has it been a difficult process?
Systems are never easy. Everybody might know how to use it but when you are trying to drill down into the logic and the architecture of the thing, it takes time. We started looking into the system late last year, gathering the information we needed to make sense of the functionality and ensure we have what the customers  suppliers require and new partners require. We should be finished in about 18 months from now, hopefully.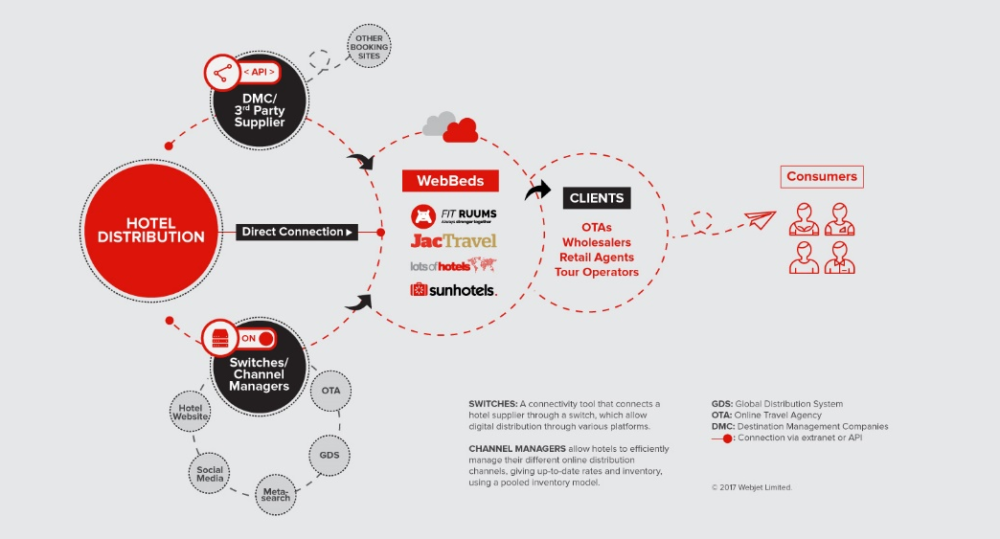 Talking of partners what do you look for when scoping out a new one?
The important thing for any prospective partner of ours is that they should not just have a successful business but that, if they are able to add resources, products and offer a stronger platform, it has the potential to be even more so.
For example, there are many medium sized DMCs which are very strong, who maintain outstanding relationships with their suppliers but lack the distribution because they have not been able to expand beyond their destination or because they don't have the right platform/system to be able to reach out to customers.
Partnering with WebBeds is an opportunity for them to plug into our network to access expansion. For us, a partner might be in a territory where we aren't as strong as we would like to be and they are able to help bring in more products, sales and marketing to the company. Especially when it is a market that is relationship based and we want to leverage on companies that have been successful in building close ties with the travel community.
Have millennials impacted the way WebBeds works?
We have a small group of very young, dynamic and talented individuals in our organisation in APAC. They are there to focus on the next big thing and their job is to understand the market and think about what they and their children will do in the future.
There has been talk for many years that the time for travel agents is over as people are able to access a huge amount of information relating to business trips, holidays, local social and political situations. So who needs a TA?  But the quantity of information is now a problem and trying to read a million reviews of where you need to go and is overwhelming. So a third party is needed to make sense of everything, and our group of millennials have been looking into how best curate this wealth of information and roll it out to customers.
You've developed blockchain tech (to share data and eliminate invoicing disputes) – what's the story behind Rezchain?
Firstly Rezchain the first working blockchain. It's the one that has actual market adoption with people using it. Two years ago, when we started putting it together, everyone thought we were crazy – Bitcoin was about 300 USD  dollars and people weren't that interested.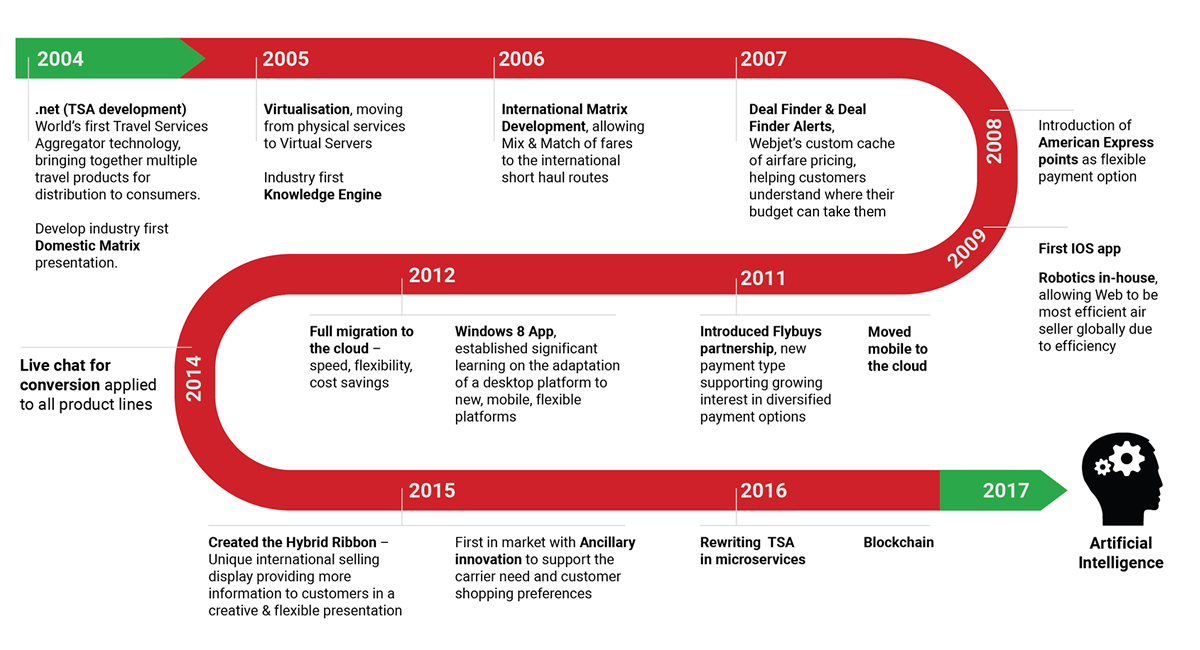 We spend a tremendous amount of effort, energy and resources together with Microsoft working to build a prototype. This is now our fourth version, which we are delighted with.  So much so we were able to go the market place to invite participation in the system and we've got Thomas Cook in Europe, MG in SE Asia and Dida China on board.
By working with suppliers in addition to distributors, we knew there would be further value as we could get end-to-end learning experience; we are not looking at stopping here, as there will be areas we can improve and push out to as many partners as we can.