Welcoming you soon: New Best Western Hotels & Resorts in Vietnam
More Best Western Hotels & Resorts in Vietnam will welcome travellers as the hotel group expands in the country, further strengthening its presence in Asia. With 60 hotels covering 9 Asian countries, Best Western offers a wealth of options all across this dynamic region with 14 distinct brands across every market segment from economy to premium and upscale. Whether you're craving a blissful beachfront break, a stylish city staycation or an energizing out-of-town escape, Best Western Hotels & Resorts can provide the vacation you deserve.
Best Western Hotels & Resorts has identified Vietnam as one of its most important strategic markets in Asia and a potential driving force of our long-term regional expansion strategy. Even before the pandemic, Vietnam has been experiencing strong international visitor arrivals.
Moreover, Vietnam's thriving economy, rising affluence and improving infrastructure make the country a fertile soil for growth, not only for the hospitality sector but for other industries as well. The Southeast Asian gem is expected to flourish in the post-pandemic era.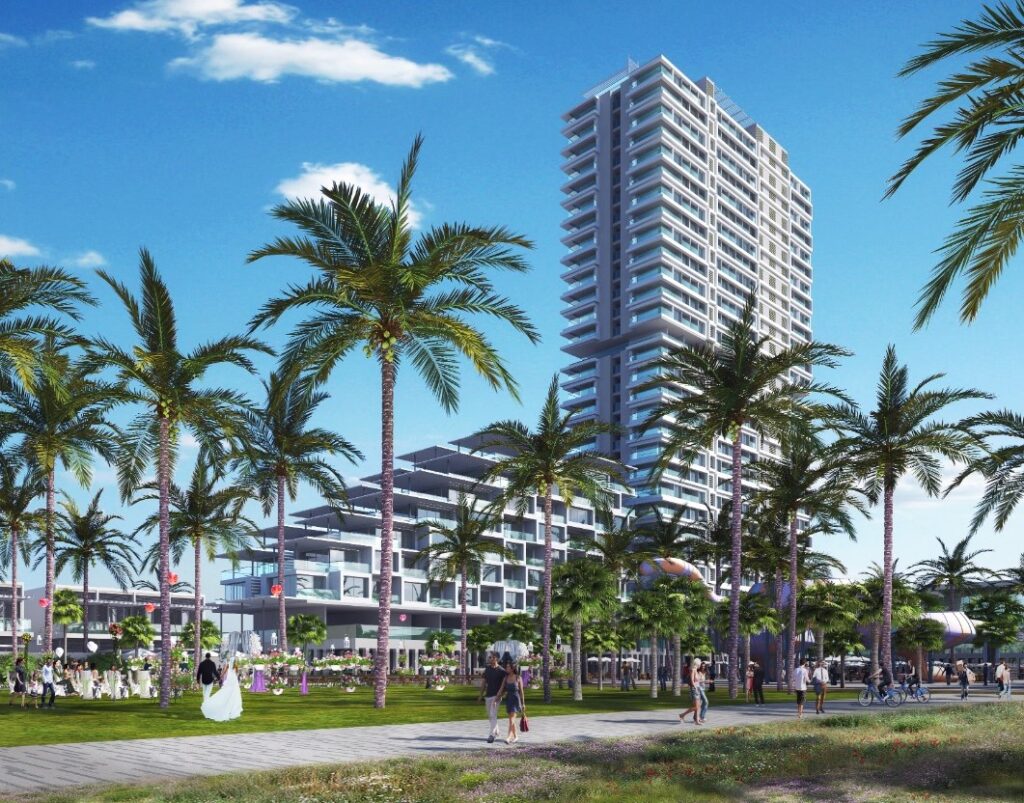 Upcoming brands in Vietnam
Da Nang
Located halfway between Vietnam's capital Hanoi and the dynamic city of Ho Chi Minh City, Da Nang is a resort city and the site for rich historical sites, pristine beaches, and shopping. Best Western has signed two new properties in Da Nang, a stone's throw away from My Khe Beach and surrounded by outstanding activities and attractions.
Aria Da Nang, BW Signature Collection by Best Western is a stunning condotel property that will span across the two high-rise towers of Aria Da Nang, with 199 rooms ranging from the 15th to the 29th floors. In line with the spirit of the BW Signature Collection®, this stylish property will reflect the unique personality of its destination.
Sadie Best Western Hotel at Aria Da Nang, on the other hand, will feature 246 well-appointed upscale rooms at Aria Da Nang, seamlessly integrated with amenities for the modern adventurer. Guests can keep their fingers on the pulse of the city and discover lively spaces that are chic, sophisticated and full of playful surprises.
Ho Tram
Ho Tram is a quaint beach town two hours away from HCMC, which is an up-and-coming resort destination in Vietnam. Ho Tram features unspoiled beaches and is a favourite weekend destination for locals.
Best Western with Thien Binh Minh Joint Stock Company has recently signed an exciting dual-branded project in Ho Tram, Charm Resort Ho Tram, BW Signature Collection by Best Western and Charm Resort Ho Tram, BW Premier Collection by Best Western. Together, these world-class resorts will cater to all types of travellers, including couples, families, friends and groups.
Charm Resort Ho Tram, BW Signature Collection by Best Western will feature 470 exceptional rooms and suites, all wrapped in an enchanting ambience of tropical gardens, swaying palms and sparkling pools. BW Signature Collection® is dedicated to creating truly unique experiences that reflect the personality of their destination. Guests can expect warm, welcoming service and modern amenities.
Meanwhile, Charm Resort Ho Tram, BW Premier Collection by Best Western will offer 458 upscale rooms and suites plus 90 luxurious villas, all set amid a landscape of lush gardens just steps from the sandy shore. Lifestyle-conscious guests will enjoy upmarket amenities and impeccable service, all influenced by local style and sophistication, in line with the high standards of the BW Premier Collection® brand.
Binh Thuan
Lastly, Venezia Binh Chau, BW Premier Collection by Best Western is a breathtaking new beachfront resort in Binh Thuan province, on Vietnam's southeast coast. Owned by Hung Vuong AMC Company Limited, this eye-catching upscale resort will feature 260 residential villas and a wide range of facilities, just steps away from the soft sandy beach and sparkling sea. Located a short drive from Ho Chi Minh City, this is set to become a destination of choice for Vietnamese guests and international travellers alike. This important signing continues the expansion of our BW Premier Collection in Vietnam, which has been identified as one of our key strategic markets.
Other Vietnam locations
If you find yourself in other parts of Vietnam like Phu Quoc or Quang Ninh, there are various Best Western Hotels & Resorts in Vietnam that are currently operating in some of the country's scenic locations.
Nestled on the pristine west coast of Phu Quoc, Vietnam's "Pearl Island," Best Western Premier Sonasea Phu Quoc is a stunning upscale resort that overlooks the turquoise waters of the Gulf of Thailand. Located directly on a private beach, this impeccable resort allows guests to kick back, relax and soak up the tropical surroundings.
Best Western Premier Sapphire Ha Long is the hotel group's latest property in Vietnam nestling on the waterfront overlooking Ha Long Bay, this brand-new 31-story hotel is just a stone's throw away from the Ha Long International Cruise Port and surrounding attractions.
Ha Long Bay is part of Vietnam's ancient mythology and history and referred locally to as the Bay of the Descending Dragon and has been the face of Vietnam's tourism thanks to its abundant wildlife, trees and vegetation. All rooms have private balconies where guests can enjoy the superb views of the bay.
Vietnam is always bustling with foreign tourists, city dwellers and out-of-towners. Knowing well that there are different kinds of travellers, Best Western Hotels & Resorts in Vietnam has a broad collection of brands that accommodate these travellers. The hotel group has developed 14 iconic brands.
Cyrill Czerwonka, Best Western Hotels & Resorts' senior regional director of development – Asia, said: "Vietnam's tourism industry was booming prior to the global pandemic, both in terms of international arrivals and domestic tourism. This growth may have been put on hold, but the underlying reasons for Vietnam's popularity remain as strong as ever. Once the world is ready and able to travel again, guests will flock back to the beautiful beaches, vibrant cities, captivating countryside and cultural sites that make Vietnam such a desirable destination. We are confident about the long-term prospects of the hotel market in Vietnam."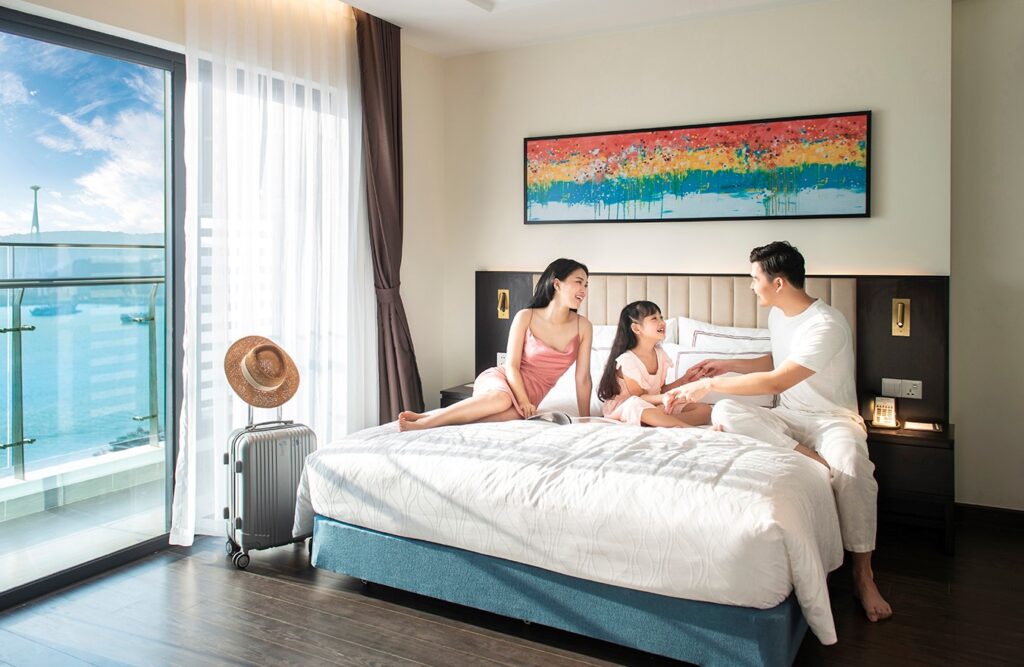 Planning some revenge travelling this year, there is a Best Western hotel in some of the amazing Asian destinations. With a choice of participating properties covering five countries, including blissful beachfront resorts, stylish city hotels and serene upcountry retreats, everybody can discover their dream Asian vacation. To welcome the New Year, Best Western offers up to 40% discount under the Welcome 2022 Sale at its hotels and resorts across Asia.
Plan your trip now!