Well Hotel Bangkok Sukhumvit 20 showcases Thai hospitality to Italian agents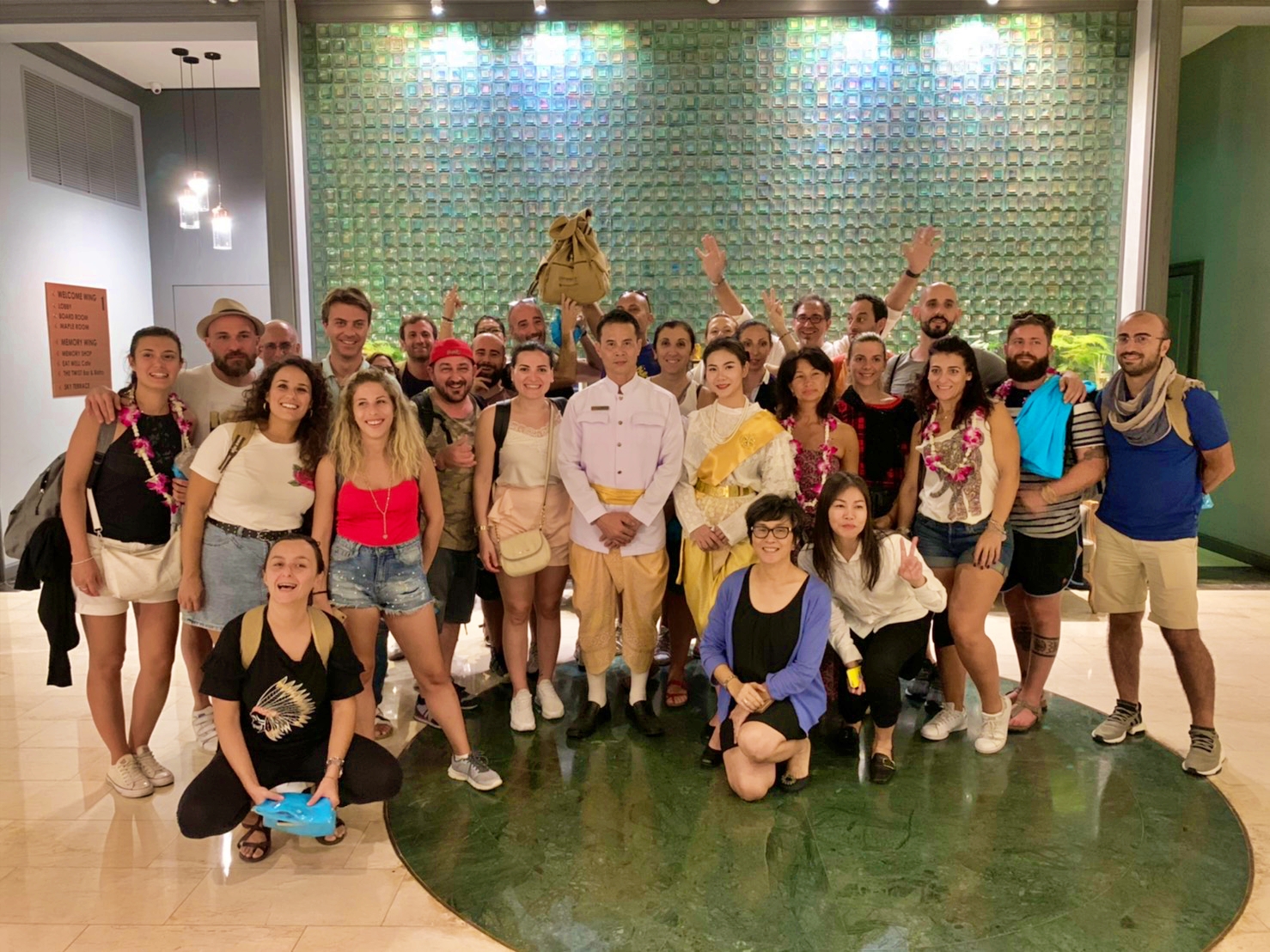 Well Hotel Bangkok Sukhumvit 20 recently welcomed a group of travel agents and tour operators. The group was a part of TAT mega familiarisation (FAM) trip 2019, led by Tourism Authority of Thailand (TAT), Rome Office.
The mega FAM trip aimed to provide first-hand experience to the participants to promote Thailand tourism including cultures, attractions, cuisine and accommodations. Around 130 participants who were travel agents, tour operators, media persons and bloggers from Italy spent nearly a week in different parts of Thailand, including Bangkok, Hua Hin, Khao Lak, Chiang Mai, north-eastern provinces, Phuket, Nakhon si Thammarat and Samui
"Italy is an important market for us. Looking at our year to date nationality statistics, it is among our top three markets and we expect it to grow. The fact that they can have authentic warm-welcome hospitality from our team members is vital," said Supa-arpha Itthikaiwan, director of marketing of Well Hotel Bangkok Sukhumvit 20.
Sandro Botticelli, marketing manager of TAT Rome added: "The FAM trip allowed the agents to know Thailand better, and besides the attractions, the accommodation is also an important factor to make the holiday a memorable one. During this trip, they experienced the product, and enjoyed Thai hospitality which is unique and second to none."