Wellness getaway at Atmantan Resorts in India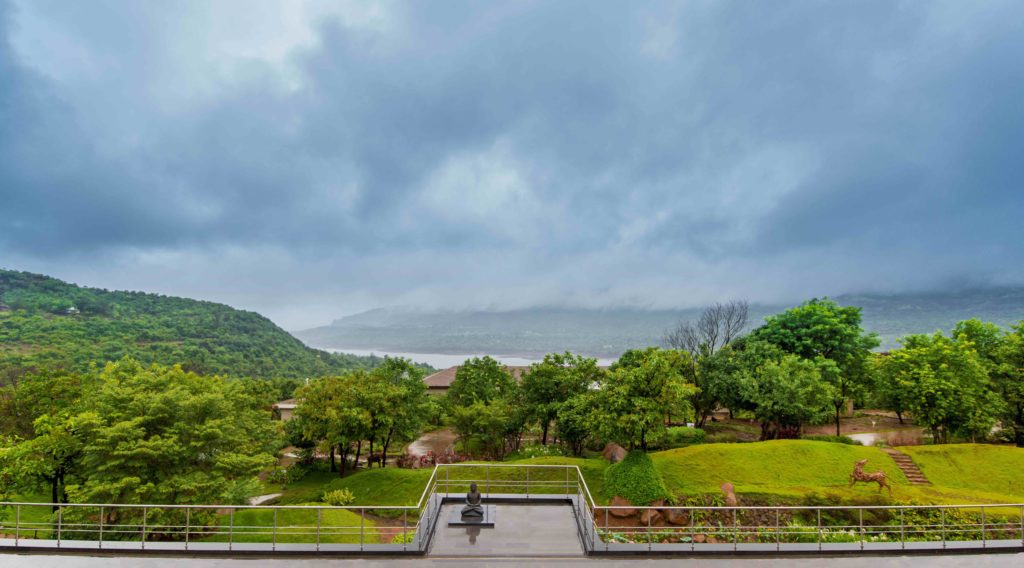 A wellness retreat with a truly holistic approach, Atmantan is the new address for wellness seekers in Mumbai.
Built on a natural crystal bed that emits positive energies in the Sahyadri hills of Pune, India, and set in 42 acres of lush green valley overlooking the picturesque Mulshi Lake, Atmantan is addressing the three pillars of Atma (Soul) Mana (Mind) and Tann (Body) to achieve lasting results for guests, whether their focus is detox, fitness or a pampering spa escape.
Atmantan's carefully-curated evidence-based retreats and packages are backed by extensive research and tailored to guest's requirements, supported by comprehensive facilities across spa, fitness, accommodation, dining and the surrounding nature. The retreat has 106 guest rooms and villas – with spacious balconies or private gardens overlooking the magnificent mountain setting.
Curated programmes
The perfect healthy escape for both experienced wellness travellers and those embarking on their first wellness-focused getaway, Atmantan offers nine evidence-based Atmantan Living Retreats that are undertaken over three, five or seven-day stays.
Atmantan's varied programmes are aimed to combat negative effects of busy lifestyle, and offer penetrative healing. It claims to be the only wellness resort in India to have a dedicated physiotherapy retreat programme. From fitness improvement to yoga practice, managing stress, improving sleep, restoring energy levels, addressing injury, or losing weight, all programmes offer a transformational experience that provides guests with lasting tools to take into their everyday lives.
Each programme includes an individual wellness consultation with a doctor on a guest's first day, body composition analysis, postural assessment, synergistic integration of selected therapies and spa cuisine, daily fitness and leisure activities. To tailor supporting nutrition to each individual's goals, Ayurvedic doshas are assessed and, where relevant, a bespoke detox menu planned. All retreats of the same length are priced equally, no matter which programme is chosen.
Team at work
The knowledgeable team at Atmantan is headed up by a Wellness Director Dr. Manor Kutteri. A native of Kerala, the birthplace of Ayurvedic medicine, and with two decades in delivering global wellness concepts internationally and across India, his education encompasses naturopathy, ayurveda, nutrition, etc.
Atmantan also regularly hosts visiting practitioners and consultants to enhance guests' wellness experience further. A dynamic calendar of events, specialists from around the globe (from the likes of Brazil, Germany, the UK and the US), come to provide their pioneering guidance in a diverse range of disciplines such as psychosomatic medicine, facial rejuvenation and cosmetic acupuncture, energy healing, nutrition and Tibetan sound healing – to name just a few.
Spa experience
Based on the concept that bodies have the capacity to self-heal and with the intention of channeling the body's own energies, the spa treatment menu at Atmantan encompasses a wide variety of therapies from around the globe with tailored recommendations for each individual to support this process of rejuvenation and transformation.
Delivered in the spa's 23 spacious treatment rooms, therapies include Traditional Chinese Medicine, Anja Light Therapy, Shirodhara, herb and steam baths, reflexology, lymphatic drainage, cupping, hot stones, deep tissue massage, hydrotherapy, body scrubs and wraps, aromatherapy massage, hammam, hydration facials, open colonics and Balneotherapy.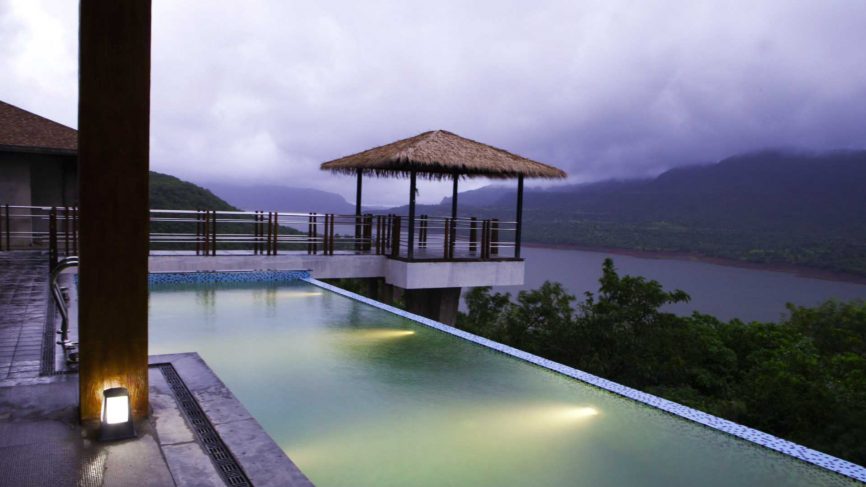 Fit first
Atmantan's impressive fitness facility is located over 6,525 square feet and includes a high-tech gymnasium, functional TRX aerobic studio, indoor spinning studio, expansive yoga studio, pilates and dance studio, and an indoor heated pool (which is environmentally friendly, chemical-free and salt water). Additional facilities include water therapy suites, vitality shower, steam room and infra-red sauna, all for a new and fit you.
Harnessing the power of the majestic surroundings to bring about calm and rejuvenation, Atmantan also has outdoor spaces for meditation and yoga – either one-to-one or in a group – from the expansive amphitheatre to intimate pagodas.