What happened when I dropped everything and escaped to Bali
Radisson Blu Bali Uluwatu review
We all have that moment in our adult life when we are in dire need of break. After working extremely hard the past few weeks, I was reaching my breaking point. Staying at home during weekends is not cutting it anymore. Thank heavens, I was invited to stay in Radisson Blu Bali Uluwatu for three days. I finished all impending work a day before my flight to enjoy my first time in Bali to the fullest.
The name Bali incites a different kind of excitement after being named as the "greatest" destination on Earth by TripAdvisor in 2017. When someone says Bali, one will think of tropical paradise bursting with its traditional culture.
However, Radisson Blu Bali Uluwatu showed me a different side of Bali. While tourists flock in Ubud and Seminyak, Uluwatu is the rising star for surfers, couples, and family travelling to the island.  The property is 30-40 minutes from Ngurah Rai International Airport. You will know that you are near the resort when your car takes a sharp right and enters a forest. The hotel sits on top of a hill overlooking the Bali Sea.
Just magical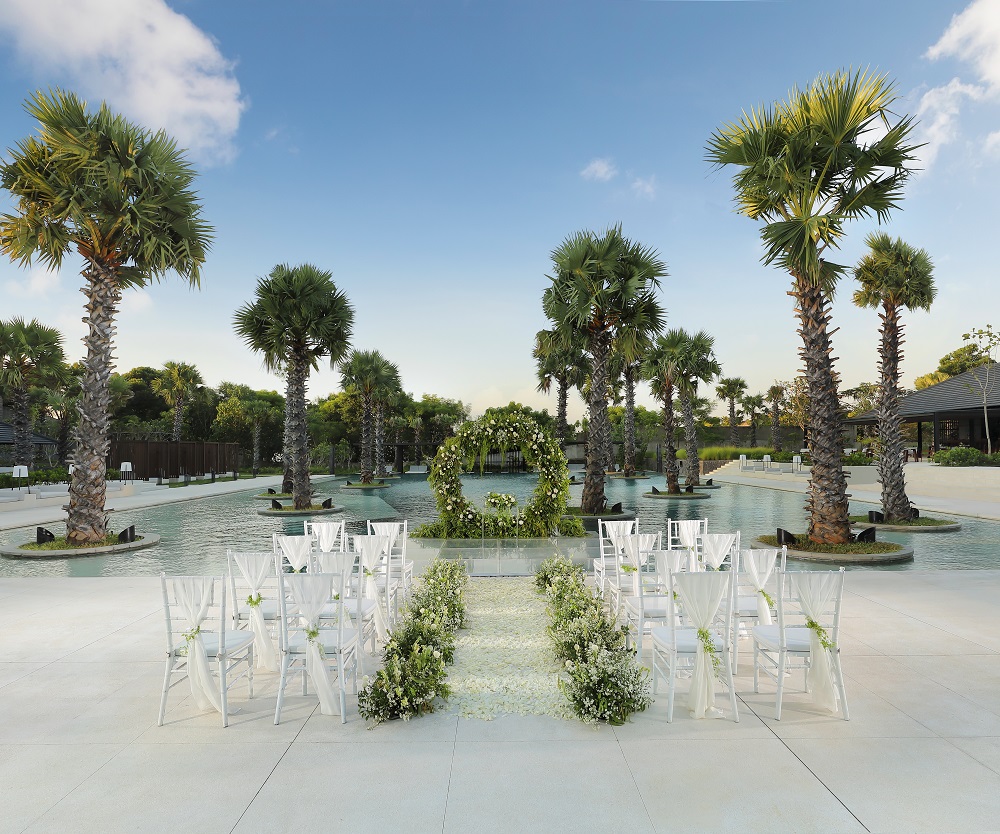 Due to its high crest waves and lesser-known trails, tourists flock Uluwatu. However, do not underestimate Uluwatu as it has its own share of cultural tourist spots such as the Garuda Wisnu Kencana Statue, which was recently completed and has been opened for public viewing and the Uluwatu Temple where one can witness the famous Balinese fire dance.
Surfers frequent Padang-Padang beach and Bingin beach for its perfect waves all year round. Restaurants, boutiques and beach clubs, which are opened day and night, pepper the town. All of these attractions are less than a 30-minute drive from Radisson Blu Bali Uluwatu.
The property is also filled with facilities and activities that keep the guests busy. The pool is like a watering hole for guests basking under the hot sun to achieve that perfect tan lines.
Radisson Blu Bali Uluwatu boasts two top-notch restaurants and three bars to ease your hunger. I always look forward to Artichoke's Super Breakfast as I get to taste local and international dishes. I have developed partiality to the hotel's strawberry and kiwi Danish and I eat at least two every morning during my stay.
Downward dog and love affair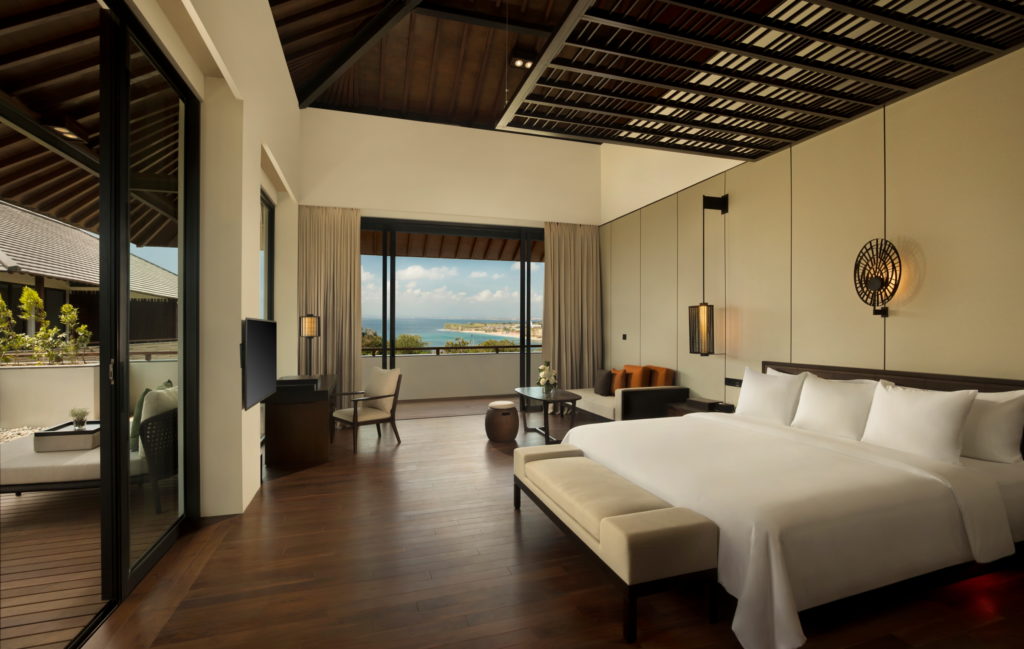 That weekend, I have no desire but to rest and rejuvenate my body, which can be easily done in Radisson Blu Bali Uluwatu. The spacious, Balinese-inspired room is too cosy that there are times that I want to be holed in it. The king-sized bed is far too big for me but is extremely comfortable that I feel like I was being cradled by it.
There are many times that I caught myself spacing out and simply staring into space, taking the sights and sounds of Bali. The soft sound of gamelan reminds you to take it slow; the soothing mix of blue and green hues and earthy tones are easy on the eyes; and the wafting scent of frangipani tickles your nose.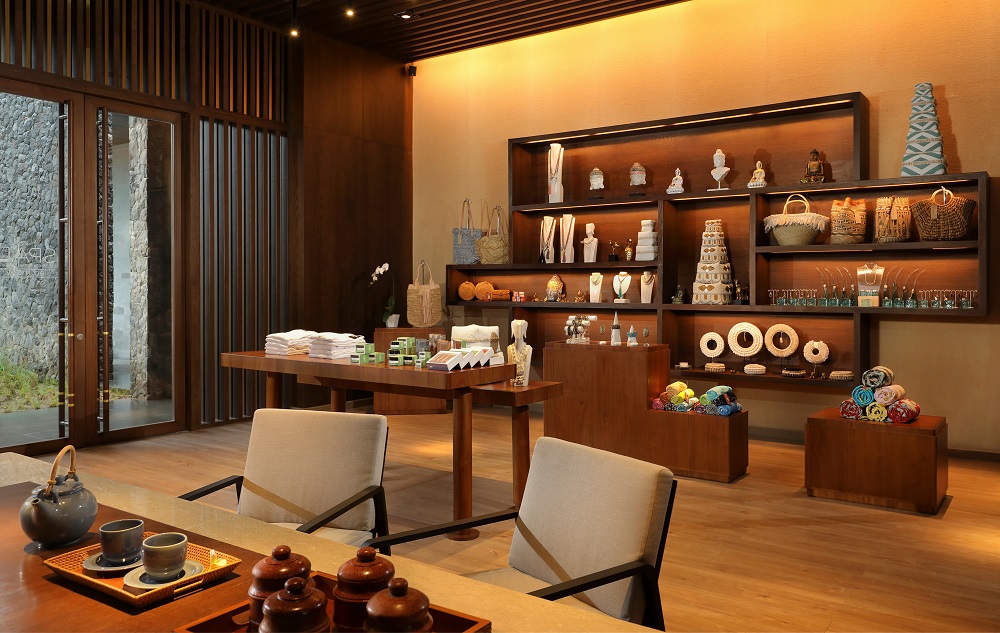 Radisson Blu Bali Uluwatu is the perfect place to rest your tired body. The property's SpaESC is a luxurious retreat to revitalise the mind, body and soul. The full body massage put me to sleep real quick and relieved the back pain I have been suffering for weeks. After the treatment, I feel like a delicious bread hand-rolled to perfection. All the stiffness is gone and I realised that I can be too harsh on my body.
Radisson Blu Bali Uluwatu also offers beginner's yoga at the beach. Going to the beach takes a bit of hiking on a slightly treacherous trail. The walk is not for young kids and old people and it could take a toll on your knees. However, at the end of the hike, I was rewarded with a great view of Impossible beach. It is like finding a special spot no one else knows. The soft morning light and saltiness of the sea kissed your skin while I struggle to maintain the poses on the fine beach.
"Everyone has a little love affair in Bali."
Just like Elizabeth Gilbert said in her book, "Everyone has a little love affair in Bali," I found a renewed love myself and self-care is the greatest way to express it.