What it takes to be a next-gen hospitality professional
Career advice from Alila Diwa Goa GM, Sachin Shet
Set amidst the serene landscape of lush rice plantations flowing towards the Arabian Sea, a combination of Konkan and Portuguese culinary and an active party scene, Goa is the ultimate beach destination in India. Bustling with hotels and resorts, Goa is an important destination for hospitality training too.
"Tourism and hospitality creates diversified employment opportunities"
The newly appointed general manager at Alila Diwa Goa, Sachin Shet, said: "Tourism is one of the main economic engines and one of the top contributors towards the GDP and employment for the nation. Tourism can only flourish if the industry can employ qualified staff or a sustainable workforce, which is at the heart of excellent and prompt service delivery system. Tourism and hospitality create diversified employment opportunities in different sectors like accommodation, food and beverage establishments, transportation services, travel agencies, tour operation companies, natural and cultural attractions sites. The challenges are seasonality and political instability which drastically reduce the number of visitors which in turn brings high employees' turn over."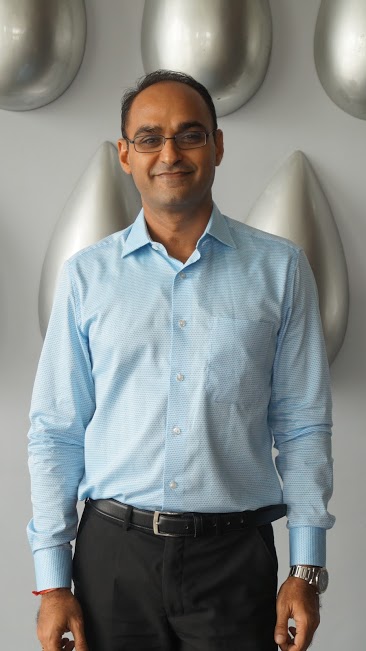 The Alila group came to Goa in 2010 with their Alila Diwa Goa with an aim to "bring a refreshingly unique resort experience", just 20 minutes from Goa Dabolim International Airport. An alumnus of the Institute of Hotel Management, Goa, Shet has spent over 18 years in the luxury hotel space. Since he began his career in 2000 he has worked with various Taj hotels in Goa, Delhi and Jaipur. Prior to joining Alila Diwa Goa, he also worked closely with the general manager of The Leela Goa to run operations and maintain service excellence. 
Shet added that his experience in managing resorts, business and palace hotels earned him diverse experiences over the years thus giving him a better understanding of the dynamic market and people's expectation that spring from cultural diversity.
"Teaches you to be task master, dynamic leader and a people's person"
Speaking of the challenges of working in this demanding sector, Shet said: "In the travel industry, every day is a new day, every customer has a different set and level of expectation, keeping in mind the cultural diversity, yet the experience and interaction teaches one a new lesson every day. However, personally for me, the best aspect is being able to give each customer an artisan and personalised experience of hospitality, that is surprisingly different. This industry is exciting yet comes with its own set of challenges like all other industries. Hotel Industry teaches you to be a taskmaster, dynamic leader and a people's person."
Not uncommon anymore, the digital disruption holds true for the tourism and hospitality industry too. Shet said that the industry has gone through some significant changes in the past few years, of course with the information age and social media platforms, "today's traveller knows what they want and how exactly do they want it".
"Not merely targeted at luxury but at indulgence in the local life"
This makes it inevitable for the industry to keep up with the dynamic needs and demands of the consumers and the industry has to constantly redefine standards. "With digitisation and the millennial generation, the travel experience is not merely targeted at luxury but at indulgence in the local life, hence making it aspirational," said Shet.
"Trend of tourists looking at exploring off-beat destinations"
Recognising the changing wave of millennial tourists, Shet said: "Tourism in India has witnessed a significant evolution over the past few years with a shift in customer preferences. Travellers are increasingly looking at authentic experiences with exclusive and indulgent itineraries. There is a noticeable trend of tourists looking at exploring off-beat destinations with unique experiences and personal enrichment. Millennials are expected to emerge at the forefront, driving a major chunk of the tourist pie."
"Employers should view their hires as long-term investments "
So is the industry and its workforce ready for this new wave? Shet said that in his view an increase in job openings and a shrinking candidate pool has made it necessary for employers, recruiters, and hiring managers to act quickly and make employer branding a key part of their hiring strategy. When quizzed on how hiring managers can handle this, he said: "Employers should view their hires as long-term investments and offer as much career-paving support and mentoring programs as possible to keep employees engaged, loyal, and invested in the overall success of the company," he added.
In conclusion, he summed up with some tips for aspiring hospitality professionals saying, "Hospitality is a profession where passion to manage people, be it guest or the team, is a key driver. Thinking guest-centric and being an artisan to craft guest experiences is the way forward. Simple skills like patience, observation and being a keen learner with a can-do attitude help in building a strong base. Being hands-on and keeping on the top of the numbers will definitely go a long way to build a strong understanding of the business as one grows. For any application keep the resume concise, well formatted and to the point. Career path with dates and positions held, should be clear. Highlighting key skills and recognition gained is a great way to showcase your candidature."
With these essential tips for your application, the search for the next coveted job in the industry at TD Jobs will become easier. So good luck hunting!