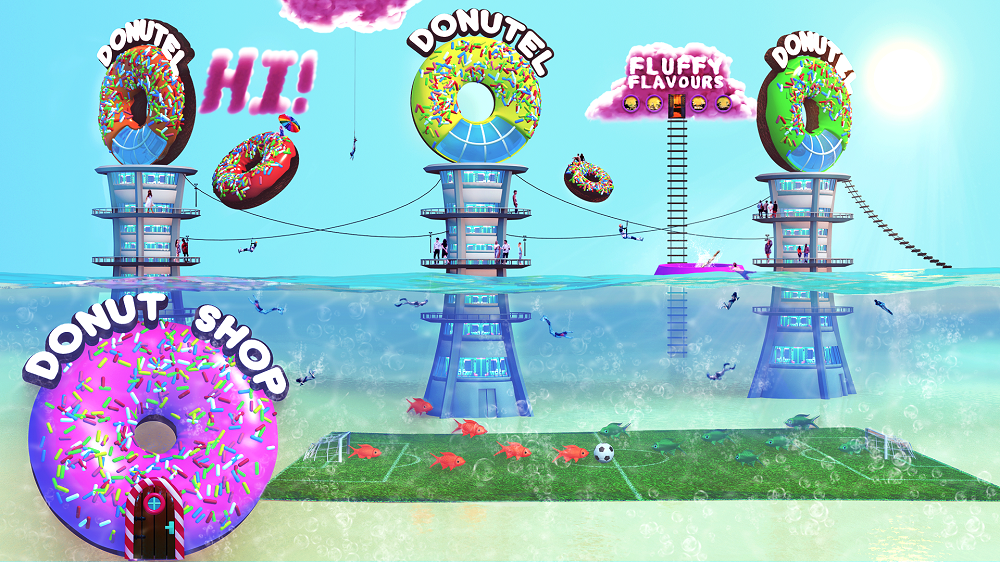 Looking for holiday design ideas? Lastminute.com asked Year 5 students at Ardleigh Green Junior School in Essex and here's what they came up with.
The Underwater Paradise Hotel: Where you can swim with mermaids and fruit spawns randomly so you always have plenty to eat. Most importantly, if you show up on Mondays, you have the chance to clean up rubbish and plastic to save the ocean – a very eco-conscious holiday.
A Fish Submarine: Features include easy access to riding dolphins, a kids club made to look like coral, and a portal directly to the nearest pineapple accommodation.
The Mount Everest Expedition: This holiday features not only the mountain itself but also a sea conveniently adjacent to Everest and a flying pig to take you to a cloud restaurant with a sky-diving board.
The Donut Hotel, or Donutel: Partially submerged beneath the waves and made up of three structures joined by ziplines, this sweet place is for foodies. The fish who play football underwater is a must-see.
Pirate Island: Here it's hard to say whether the fire-breathing dragon, crashing asteroid, pirate ship, or three volcanoes are likely to destroy the area first. Definitely not a relaxing holiday, this experience is for the adrenaline junkies.
"From a huge spaceship to lands inspired by sweet treats"
Miss Georgina Holmes, Year 5 teacher at Ardleigh Green Junior School commented: "When we told the kids that lastminute.com had approached us and we were going to be working together on a project, they were all so excited about coming up with their dream holiday ideas.
"Once pen was put to paper, they were left to their own devices and for their imaginations to run wild. We saw everything from a huge spaceship to lands inspired by sweet treats."