Where Europeans go for Christmas?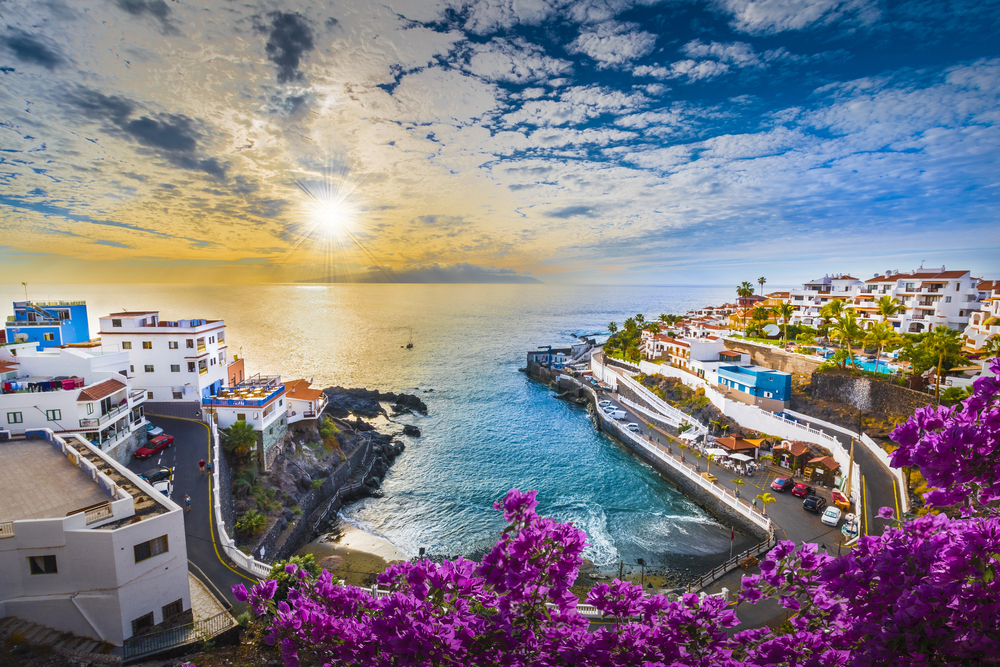 'Tis the season to be jolly! Lights, Christmas carols, Christmas goodies, and street markets flood the main European cities, and there are many who take advantage of the holidays to get a break from the daily routine and go travelling.
Insights-X from TravelgateX look closely where Europeans (Spanish, English, French and Italians) go for an escape this holiday season.
Spanish
Spaniards are in two minds when booking a trip around Christmas: either we want to stay in our own country and take advantage of the sunny Canary Islands, or we want to leave. If we choose to leave, England and Thailand are our favourite destinations.
The average stay is normally 3.9 nights, but if we focus on the Canary Islands as a destination, we can see that this figure doubles and becomes almost an entire week (6.3 nights). During the Christmas getaway, the Spanish normally spend an average of EUR 641 on accommodation (an amount that rises to EUR 1,192 for those travelling to the Canary Islands), with an average price per night of EUR 143.49.
Most of those who travel abroad during Christmas do so as a couple (55.9%) or as a group (27.6%). The rest (16.5%) organize a family trip or go on their own. As for when they start booking, they make their reservations well in advance: 51.6% book their accommodation for more than 3 months in advance.
Italians
The information in the report from Insights-X indicates that the Italians also opt for the Canary Islands when it is Christmas time. Being able to enjoy a mild climate on these dates is what makes them decide to book accommodation on the islands (40% of the registered reservations).
There are also many who prefer to stay 'at home' and book trips to Italian regions such as Trentino-Alto Adige and Lazio, and others who just pack their bags and go far, far away, with Dubai as their preferred destination city.
The average stay is a little longer than that of the Spaniards (4.7 nights) and the average price per reservation is around EUR 611.60. Just like we saw earlier, these numbers rise when it comes to the Canary Islands, where the average stay for Italians is 7.6 nights with an average cost per reservation of EUR 1,275. When it comes to booking in advance, however, Italians take it a bit easier and only 45% make their reservations more than 3 months in advance.
English
The English mostly coincide with the Spaniards and the Italians when it comes to favourite destinations, but the cost of their reservations is usually much higher, with an average of EUR 872.6. If we look at reservations made for the Canary Islands, we see the same tendency as in previous cases: the average stay is longer, reaching 8.2 nights and the average spend rises to EUR 1,232.
The Canary Islands are a 'must' for the Christmas holidays for many Europeans, but the English is also quite keen on staying at home, looking for destinations within their own country. Or they just cross the puddle and spend the New Year in New York.
They travel a lot more like a couple (63%) and they do look ahead: almost 60% book their accommodation more than 90 days in advance.
French
The French are the only European market studied in the Insights-X report that does not have the same kind of loyalty to the Canary Islands in winter. They prefer to stay in their own country and visit Paris, or perhaps cross the Atlantic to enjoy the wonders of another great world city: New York. England is another favourite destination along with Florida, Dubai, and Souss-Massa.
As for the average stay, the French usually book accommodation for an average of 4.8 nights, with an average spends of EUR 883 (some EUR 160 on average per person per night). They are the least likely to plan ahead, as only 37.7% book their Christmas accommodation more than 3 months in advance and 31% book around 2 months in advance.