Which tourist attraction would the Brits like to tick off in their bucket list?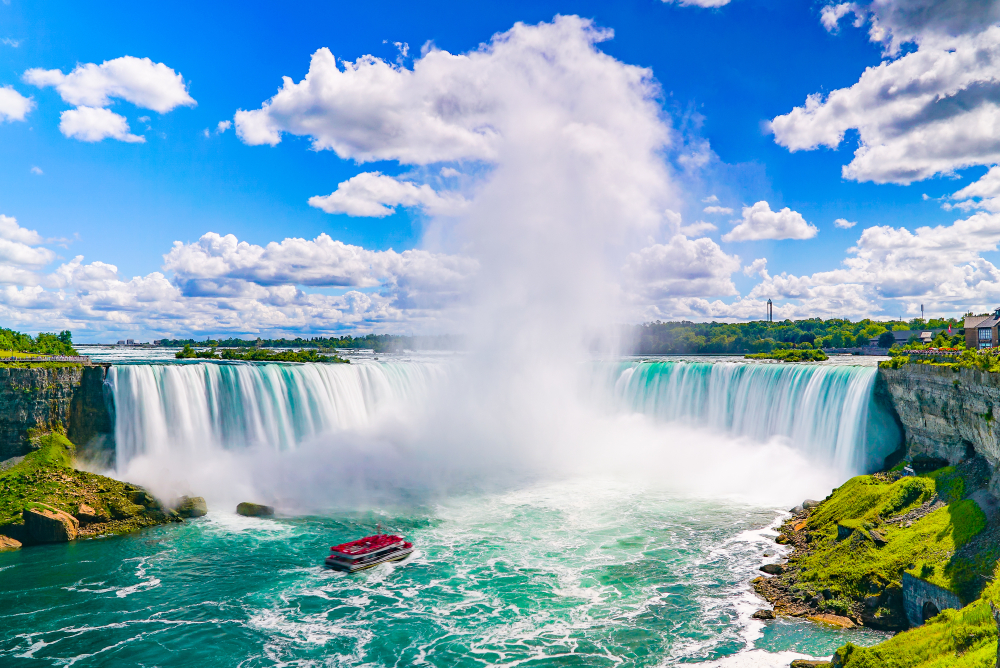 At MoneyTransfers.com they explored which tourist attractions are the most popular amongst Brits.
Key Findings:
Niagara Falls is officially the most popular tourist attraction.
National History Museum, Big Ben, The Eiffel Tower and Edinburgh Castle make up the remaining top five.
Eight out of ten of the most popular attractions are based within the UK.
Five out of the top ten are based in London.
Just 18 international tourist attractions made the top 50 most popular attractions, with the rest located within the UK.
Both Millennials and Baby Boomers favourite attraction was the National History Museum.
Generations X's favourite is Niagara Falls.
Women ranked the Eiffel Tower as their second most popular attraction, whilst it didn't even make Men's top five.
They also decided to find out just how much an overnight stay at each tourist attraction would set Brits back:
The top tourist attraction; Niagara Falls has the cheapest accommodation cost of £60 per night.
In comparison London had the most expensive nightly cost of £150 per night.
| | | | |
| --- | --- | --- | --- |
| Tourist Attractions | Popularity | Fame | Average Accommodation Cost (Couples) |
| Niagara Falls | 82% | 96% | £60 |
| Natural History Museum | 80% | 92% | £150 |
| Big Ben | 77% | 99% | £150 |
| Eiffel Tower | 76% | 98% | £90 |
| Edinburgh Castle | 75% | 93% | £100 (£85 – £150) |
Jonathan Merry, CEO of MoneyTransfers.com commented: "It seems highly possible that staycations may be on the cards for more Brits than ever in 2023, with the large majority of most popular tourist attractions amongst those surveyed being based right here in the UK itself. What many tourists may need to consider, however, is that the cost of accommodation in London, where many of the most popular tourist attractions are based, is more than double that of a night's stay for two in the most popular tourist attraction, Niagara Falls."