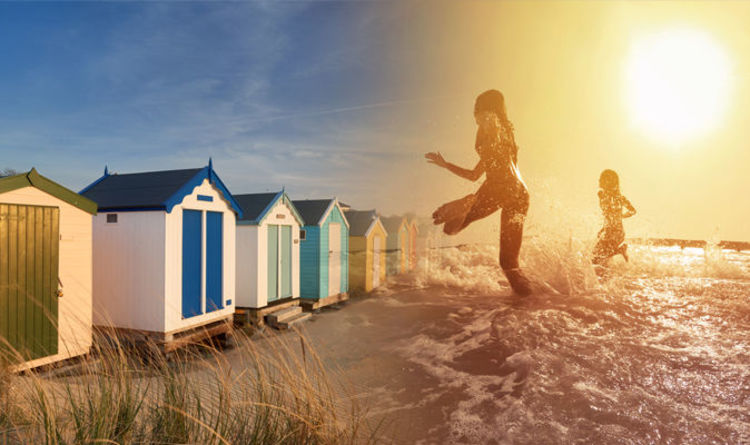 According to a study by ATOL, the holiday protection scheme, 5.2 million Brits are set to book their holiday this January. As UK holidaymakers attempt to shake off the post-festive blues, this Saturday (5 January), dubbed 'Sunshine Saturday', kickstarted a month of holiday booking excitement.
ABTA an association of travel agents and tour operators, providing expert travel advice, guidance, protection and help in resolving travel complaints in the UK too said that January and February are the traditional busy "sale" months for holidays with plenty of incentives such as early bird discounts, free child places and book now – pay later offers designed to get Brits committed to summer holiday months in advance.
Early bird
The price of the getaway is still the number one factor when booking holidays, with over a third of Brits (35%) admitting they are looking to grab a bargain by booking their next holiday early. Another quarter (26%) say they are looking forward to sunshine and hot weather after such dreary weather this winter.
However, despite a large number of expected holiday bookings in January, seven out of ten of those surveyed admitted they do not always seek financial protection for their holiday getaways, putting themselves at risk of being out of pocket if their airline or travel company goes out of business.
"January traditionally sees Brits rushing to book their summer holiday"
Andy Cohen, Head of ATOL, said: "January traditionally sees Brits rushing to book their summer holiday, with Sunshine Saturday still expected to be one of the busiest booking days of the year. However, with consumers taking advantage of holiday bargains and booking quickly, many are missing out on financial protection. If you are booking a package holiday, make sure you check for the ATOL logo to ensure you are protected."
Beware
Researchers from GoCompare travel insurance found that over half of UK sun-seekers leave their travel insurance to the last minute, seeing them miss out on valuable cancellation cover as a result. Research based on over half a million single trip travel insurance policies bought in 2018, found that 58% of holidaymakers arranged their protection within a week of their departure date. More than half of those (31%) arranged their travel insurance on their actual day of travel.
With added concerns this year due to Brexit in terms of possible travel disruption and economic uncertainty, travellers are being urged to insure their holiday as soon as they book, to benefit from valuable cancellation cover.
"Focus the mind on protecting this investment"
Matthew Sanders, travel insurance spokesperson at GoCompare, said: "Families can spend several thousand pounds on their summer holiday and hundreds of thousands of holidaymakers risk losing the lot by leaving their travel insurance to the last minute. The added uncertainty caused by Brexit this year should definitely focus the mind on protecting this investment. Having to cancel your holiday due to unforeseen circumstances is bad enough, but at least if you're covered by a decent travel insurance policy you can make a claim and rebook your trip for another time."
How often do people have to cancel their holidays?
According to the Association of British Insurer's (ABI) most recent statistics, there was an 11% increase in the value of claims for trip cancellations in 2017 going up from GBP 130m in 2016 to GBP 145m in 2017. They say this increase was driven by airline disruption, bad weather and an increase in the average cost of a family holiday. Although claims for medical treatment make up the majority of travel insurance claim costs at approximately GBP 201m, holiday cancellation payouts are the second largest at GBP 145m.
What you should know about travel insurance
Insurers will only consider claims if they are prompted by events holidaymakers could not have known about before buying their insurance. For example, imagine you book your holiday in January to travel in August. Then in July one of the people at the party falls seriously ill resulting in you having to cancel your trip. If you'd arranged your travel insurance soon after booking your holiday you should be able to reclaim the cost of your holiday under the policy's cancellation cover, up to the specified limits and minus any excess.
Having a major incident such as a serious fire or flood at home may be another reason why you might want to cancel or postpone your holiday and may be covered under your travel insurance policy. Also, you cannot usually refuse to carry out jury service because of a holiday booking, but if you didn't know about your jury service before you arranged your insurance you may be able to reclaim some or all of the costs of cancelling or postponing your trip.
Most travel insurance policies offer cancellation cover, but some budget policies may not, so always check that you are buying the right cover to suit your needs.
Although you should arrange your travel insurance very soon after booking your holiday, don't feel rushed into immediately buying the holiday operator's or travel agents' packaged cover as it's usually one of the most expensive ways to buy travel insurance. Instead, book your holiday then compare the best value deals offering the coverage you need on a price comparison website.
Consumer travel expert, Harry Wallop, said: "Pay on credit card: If you are not booking a package holiday, always pay for your trip with a credit card. By doing this you will be protected for up to GBP 30,000 under section 75 of the UK Consumer Credit Act.
"Watch out for hidden costs: Use a foreign currency pre-payment card to avoid high transactions and bank fees. Make sure you also check the airport and resort fees, such as baggage allowance and hotel transfers, to avoid any surprises."