Why Japan Airlines' Meals Are Ideal For Those With Dietary Restrictions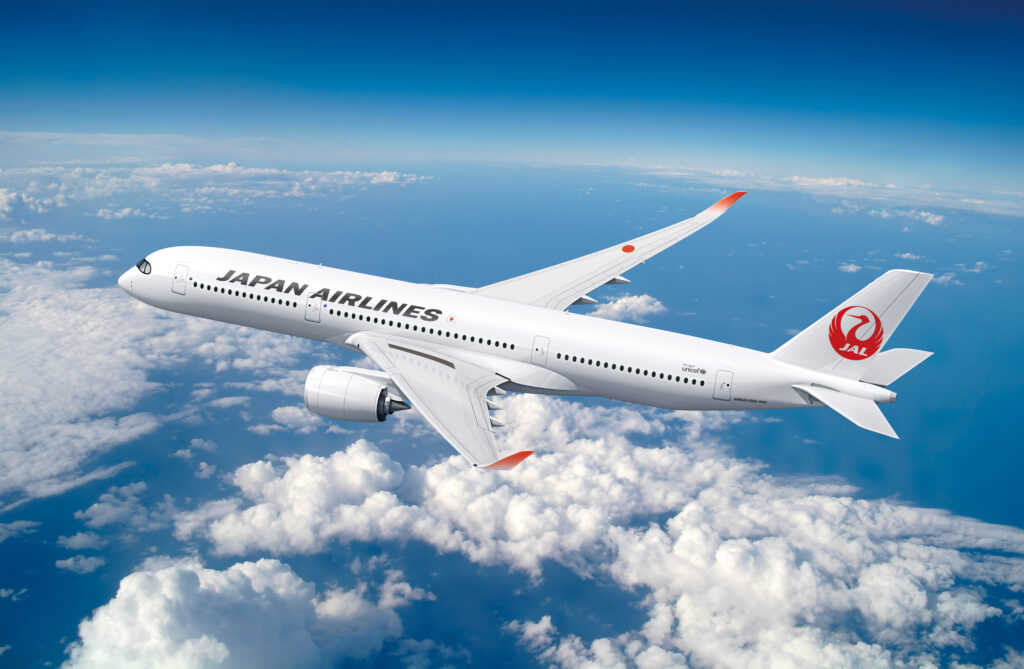 Air travel can feel stressful for many, especially when it comes to in flight meals. For those with food allergies and dietary restrictions, the experience can be even more daunting. Japan Airlines offers a variety of options for those with special dietary requirements to ensure all passengers have a safe and enjoyable culinary journey. 
Here are four reasons why flyers choose Japan Airlines' minimal allergen meals: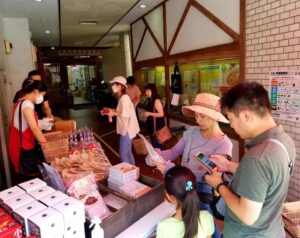 1. Partnership with Tsuji Anzen Shokuhin
In 2009, Japan Airlines partnered with globally renowned minimal allergen food producer, Tsuji Anzen Shokuhin Co., Ltd. (Tsuji Foods Ltd.) to curate an allergy-conscious menu. 
Founded in 1979 by Yoshimi Tsuji, Tsuji Foods has been developing allergen-free food and products for over 40 years. Widely regarded as the first health food manufacturer in Japan, the company specializes in creating meals that are free from common allergens.
The specialty menu offerings include carefully selected ingredients to ensure minimal risk of cross-contamination during production. Japan Airlines' continued partnership with Tsuji Anzen Shokuhin Co., Ltd showcases the Skytrax 5-Star certified carrier's commitment to passengers' wellbeing. 
With the exception of some side dishes, green salads and fruits, all main dishes are prepared by Tsuji Foods Ltd. in allergen-friendly kitchens and subsequently readied for onboarding by Japan Airlines' official catering companies. Japan Airlines provides three kinds of allergen-free meal options, including one for young children:     
Minimal Allergen 7 Meal

– This meal is free of seven common allergens: buckwheat, crab, dairy products, eggs, peanuts, shrimp, and wheat. 
Minimal Allergen 28 Meal

– In addition to the seven common allergens listed above, this meal contains no abalone, apples, bananas, beef, cashew nuts, chicken, gelatin, kiwifruits, mackerel, matsutake mushrooms, oranges, peaches, pork, salmon, salmon roe, sesame, soybeans, squid, walnuts, almond, or yamaimo yams.

Minimal Allergen 28 Baby Meal

– This meal contains the same exclusions as the Minimal Allergen 28 Meal. The main dish is a softly cooked, baby-friendly fish patty and is available on all international routes. 
2.  A Tinge of Tradition
In Japan, "Washoku," or "the harmony of food," is a culmination of centuries of Japanese culinary principles. In Japanese cuisine, it is commonplace to see a prevalence of five colours – white, black, red, green and yellow. This method is said to boost both nutritional value, and add to the visual enjoyment of the meal. 
This can be seen throughout Japan Airlines' culinary offerings. 
Japan Airlines inflight meals, even the Minimal Allergen Meals offer a glimpse into this traditional practice. Not only can passengers on Japan Airlines with dietary restrictions expect a safe dining experience, but a delicious, traditional experience as well. 
3. Widespread Availability 
The Minimal Allergen Meals are available in JAL First Class, JAL Business Class, JAL Premium Economy Class, and JAL Economy Class – ensuring that all passengers with food allergies and dietary restrictions can enjoy a comfortable and safe flying experience.
Passengers on all flight classes can expect a full meal service on mid to long haul flights. JAL First Class and JAL Business Class passengers also enjoy a fluffy Tapioca Bread with Raisins as a snack. Passengers onboard JAL Premium Economy Class, and JAL Economy Class can enjoy a pack of Japanese Sweet Potato Cookies.
4. Extensive Range of Inflight Offerings for a Variety of Dietary Needs
Beyond the minimal allergen meals, Japan Airlines also provides other meal options specifically for passengers with dietary restrictions. Vegetarian, vegan, and gluten-free meals are available as are options designed for children, meals designed for religious restrictions, and more.
With Minimal Allergen Meals, Japan Airlines showcases a continued commitment to customer satisfaction. The airline regularly seeks feedback from their customers to improve their products and services, a testament to the heart of their service, "Omotenashi," otherwise known as the warmth of Japanese hospitality. 
While airlines and its catering partners make conscious efforts to prevent allergen penetration during food handling and preparation, it is always possible that food might be unintentionally contaminated. If you have or are traveling with someone who has food allergies, be vigilant and remember to pack all necessary medications.

How to Order
Looking to order a Minimal Allergen Meal? Passengers must order at least 72 hours before the flight's departure through the airline's Customer Service Centre available from 8AM to 7PM daily. 
Find more about Japan Airlines Minimal Allergen Meals and order online: 
LEARN ABOUT JAPAN AIRLINES MINIMAL ALLERGEN MEALS HERE