Why Mövenpick Resort Cam Ranh is the best beach destination in Vietnam
The tranquil town of Cam Ranh is a beach destination in Vietnam that is completely underrated. However, that is exactly one of its selling points – a coastal town that can easily capture the heart of both independent and curious travellers.
Formerly one of the US military's most prominent bases during the Vietnam War, Cam Ranh recently opened its doors for tourism, with a freshly-minted international airport and a very select slew of wondrous visitors to follow. Cam Ranh is also the gateway to Nha Trang and is close to the increasingly popular Da Nang and Phu Quoc.
Banking on the immense potential of Cam Ranh Bay to become a popular beach destination in Vietnam due to its natural beauty, the Mövenpick brand planted its flag. Here are the reasons why we think so.
Location, location, location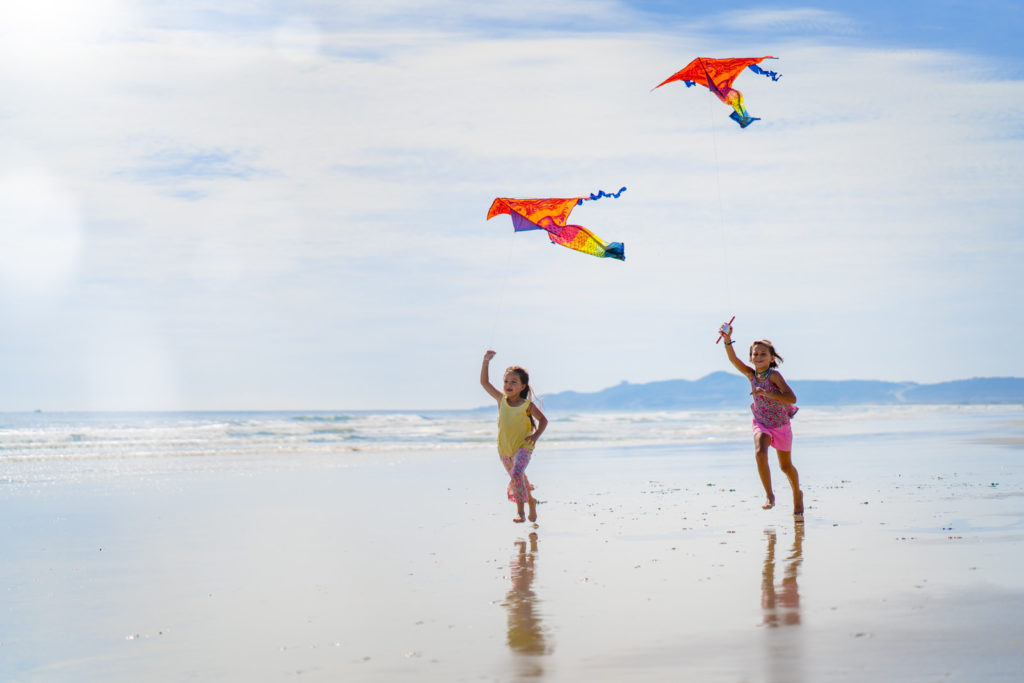 Mövenpick Resort Cam Ranh is located along Bai Dai Beach in the central Vietnamese province of Khanh Hoa next to Cam Ranh International Airport and 24 kilometres from Nha Trang City, which is known for its beaches and scuba diving.
The area surrounding Mövenpick Resort Cam Ranh is home to various golf courses, including the new 27-hole golf course designed by Greg Norman, located a short 10-minute drive away. Also within close reach is Nui Chua National Park, The Vinh Hy – Binh Tien Pass, and a number of famous historic sites. Binh Ba Island is a 40-minute boat ride from the port of Da Bac (Ba Ngoi) – a popular destination for snorkelling and diving.
In line with Mövenpick's philosophy of offering authentic experiences, the resort can also arrange for guests to visit a traditional fishing village located on the banks of a peaceful river.
Every room is a gem
Inspired by modern European style, the five-star beach resort offers a wide selection of luxury accommodations making sure that everyone has a choice that caters to their needs. With 250 contemporary rooms that offer direct sea views over the white sandy beach from expansive private balconies, there is no better way to wake up in the morning than watching the sunrise right outside your window.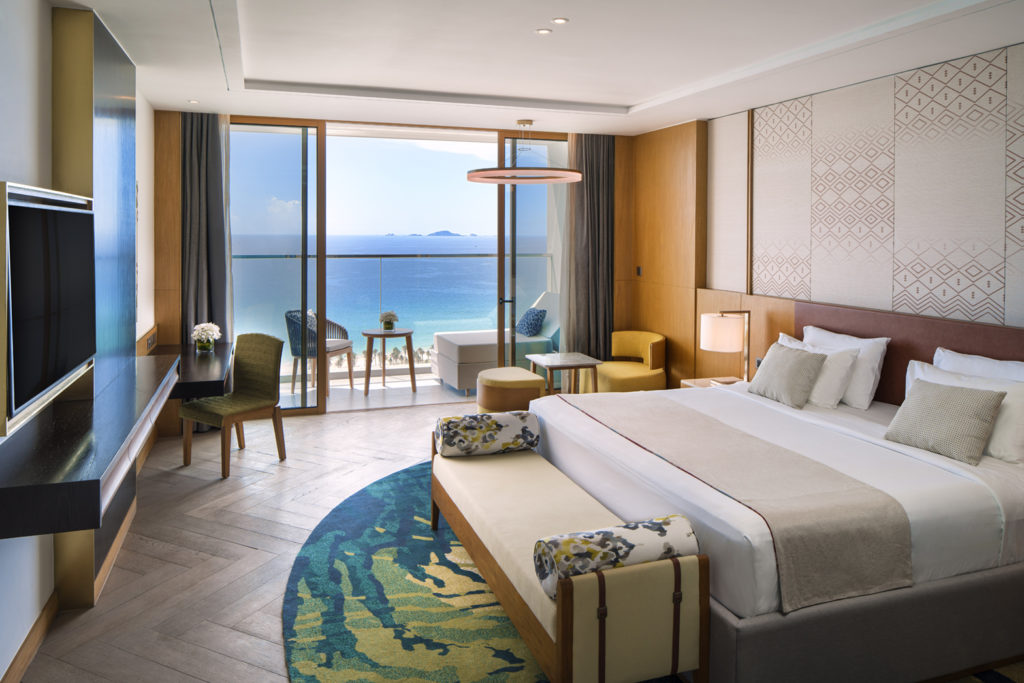 Guests seeking more privacy and space will appreciate the 118 one to three-bedroom pool villas, which feature a collection of exquisite Champa antiques and exotic art pieces. These accommodations offer private pools, sala and a large terrace. Perfect for long-term stays, the 132 sea view studio apartments offer a fully furnished kitchenette and a large living and dining area.
Eat, drink, and be merry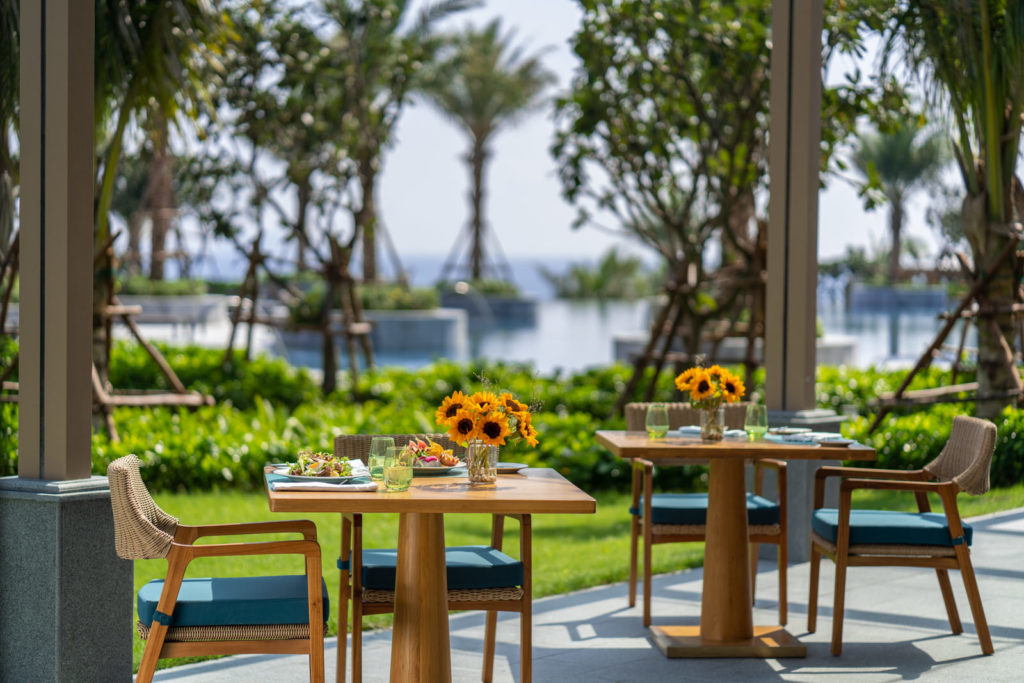 Mövenpick Resort Cam Ranh has an assortment of delectable dining options with the resort's three restaurants and two bars. Panorama, the Marché style all-day dining and Tropicana Beach Club that overlooks the spectacular ocean view along with the finest cocktail selection, live music, DJ and entertainment. Drawing inspiration from the Alpine refuge and a nod to the Mövenpick brand's Swiss roots is Chubeli Beer House, which offers Swiss classics alongside a selection of European dishes.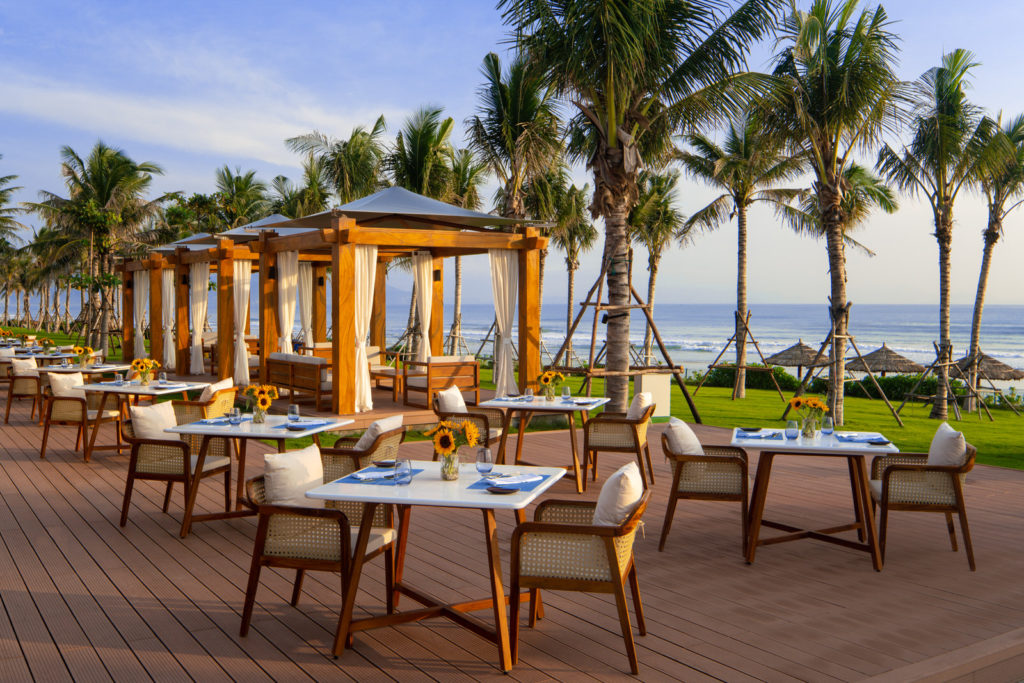 For those who have a sweet tooth and coffee lovers, Mövenpick's signature Chocolate Hour is something to look forward everyday. For an hour each day, indulge in a selection of signature coffee blends and pastries.
Immersive experiences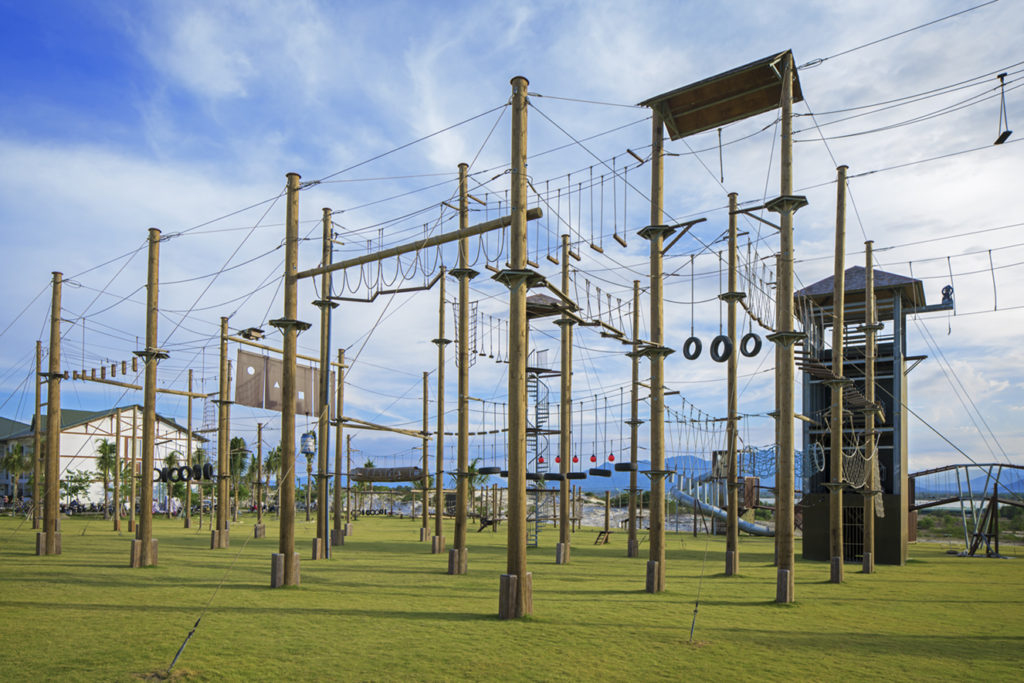 Although Mövenpick Resort Cam Ranh is a beach destination in Vietnam, it also offers leisure activities within its grounds. Aside from various water activities, sweat it all out in large in- and outdoor fitness centre with tennis and multi-purpose sports field.
Being a family-friendly resort, Mövenpick makes sure that parents can bring their tots in the property and still have a great time. While the adults are out to play, the little ones can create wonderful memories in Little Birds Club. There are two separate kids' areas based on age groups, one for teenagers featuring a climbing wall and videogames and another area designed for the younger guests with an "edutainment" focus so that children can pick up new skills while enjoying themselves.
One of the unique features of Mövenpick Resort Cam Ranh is the 45 obstacle course rope climbing challenge hanging 10 metres in the air! Re-enact Ninja Warrior in the obstacle course. There is also a kids' pool complete with a waterslide to cool off after a day of activities.
Work and play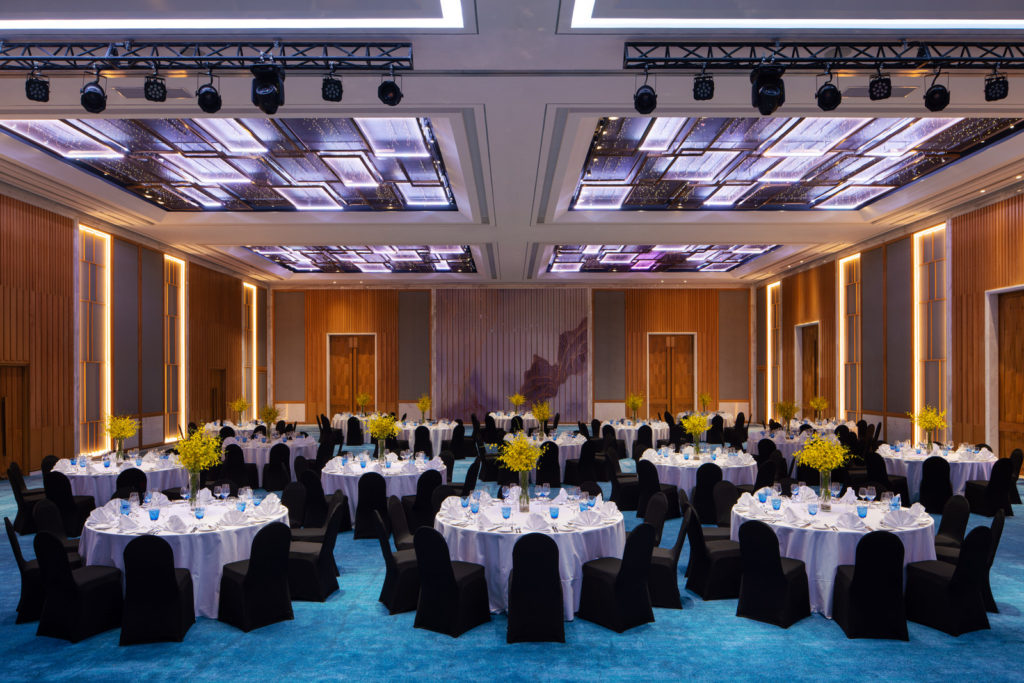 Meanwhile, Cam Ranh Bay could be a change of pace on the usual MICE venues. I am not sure how anyone could get any work done in this beautiful property but the resort boasts six multi-function rooms with outdoor spaces that are perfect for events, weddings and conferences.
The grand ballroom provides a capacity of up to 800 persons and leads out onto an 850 square metre outdoor lawn area perfect for outdoor weddings, evening cocktails or team building events.
Mövenpick Resort Cam Ranh will definitely make its mark as the go-to beach destination in Vietnam.