Travelling to Thailand? 5 reasons why you should stay in The Nai Harn Phuket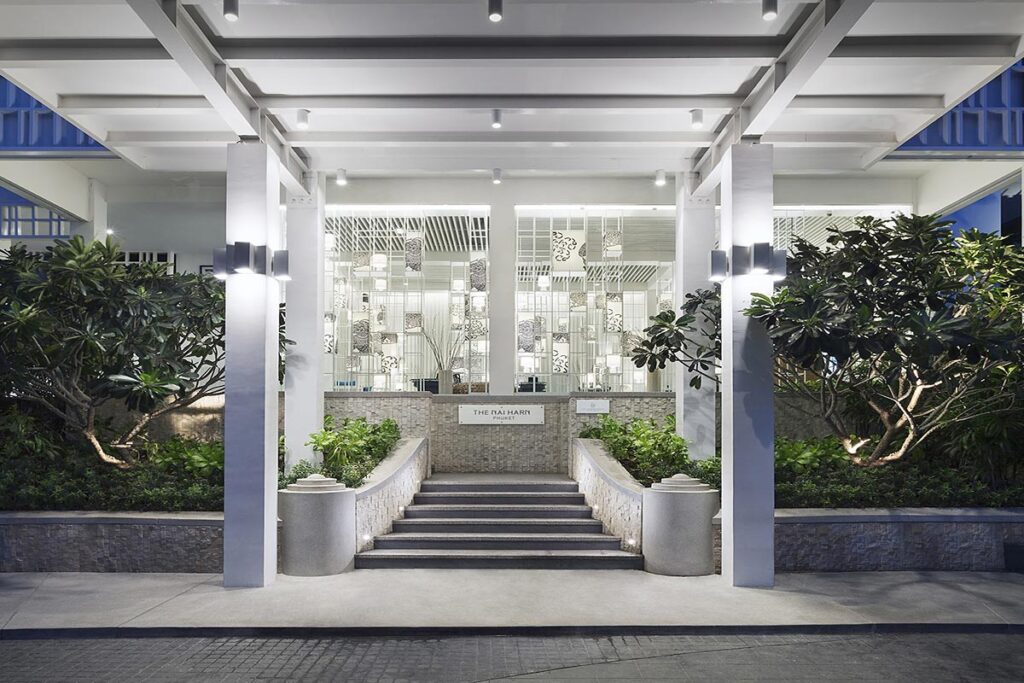 Although most countries in Southeast Asia are close, travel is pretty much back on in Phuket and vaccinated travellers are in for a treat as they do not need to quarantine. There is no better place to start your revenge travel than spending it overlooking the tranquil Nai Harn bay is Phuket's first luxury resort – The Nai Harn.
The Nai Harn is a stunning luxury resort offering guests restaurants that will take you on a culinary journey from its home ground to Europe, lavish and well-equipped guestrooms, one-of-a-kind activities, and spectacular views of mountains and seas.
Here are five reasons why you stay in The Nai Harn Phuket if you are travelling to Thailand soon.
It is easily accessible
The Nai Harn Phuket is located on the southern tip of the island, a stone's throw away from one of the best-preserved beaches that drew foreign tourists to this island paradise. The resort is just an hour away from Phuket International Airport and a 30-minute drive from Phuket town. Travellers can either catch a songthaew (shuttle), a tuk-tuk, or a taxi from Phuket Town Central Market to Nai Harn.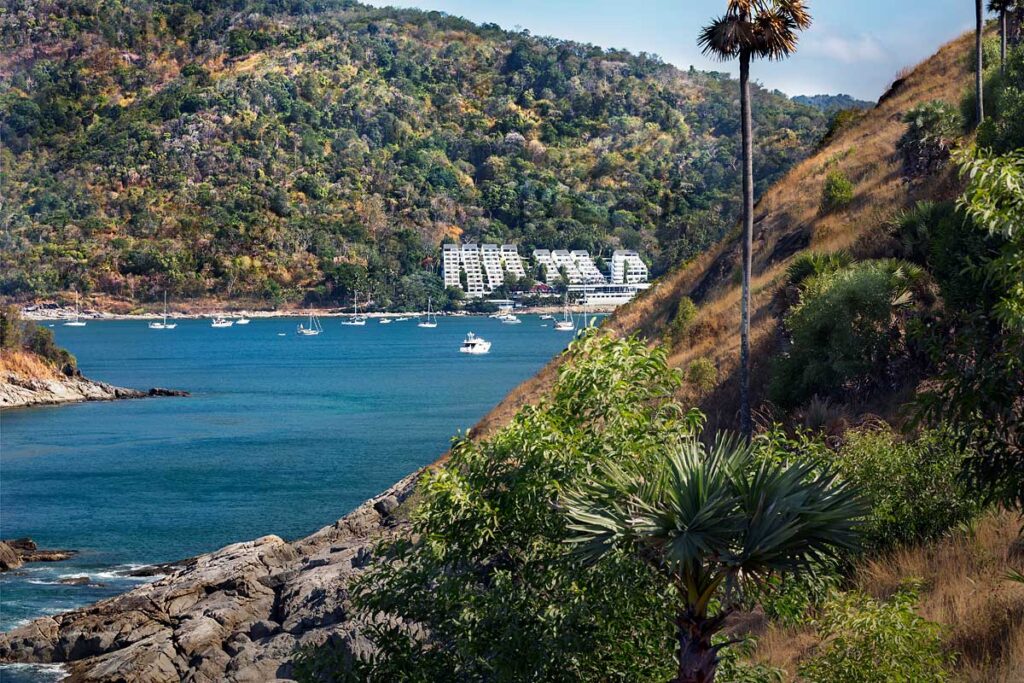 The Nai Harn Phuket is a great base to explore the island's attractions that are less frequented by tourists even during the high season. The Nai Harn Beach is right outside the resort's doorstep where the water is warm all year round inviting swimmers and snorkelers. There is also a safe and shallow area perfect for young children. Other attractions near the resort are Wat Nai Harn, Nai Harn Lake, Promthep Cape Lighthouse, and the Windmill Viewpoint.
For guests' convenience, The Nai Harn Phuket arranges airport transfers and fast track service, so you can enjoy Thai hospitality as soon as you arrive at the airport. Guests can also hire a car and driver to explore the island hassle-free.
Never run out of things to do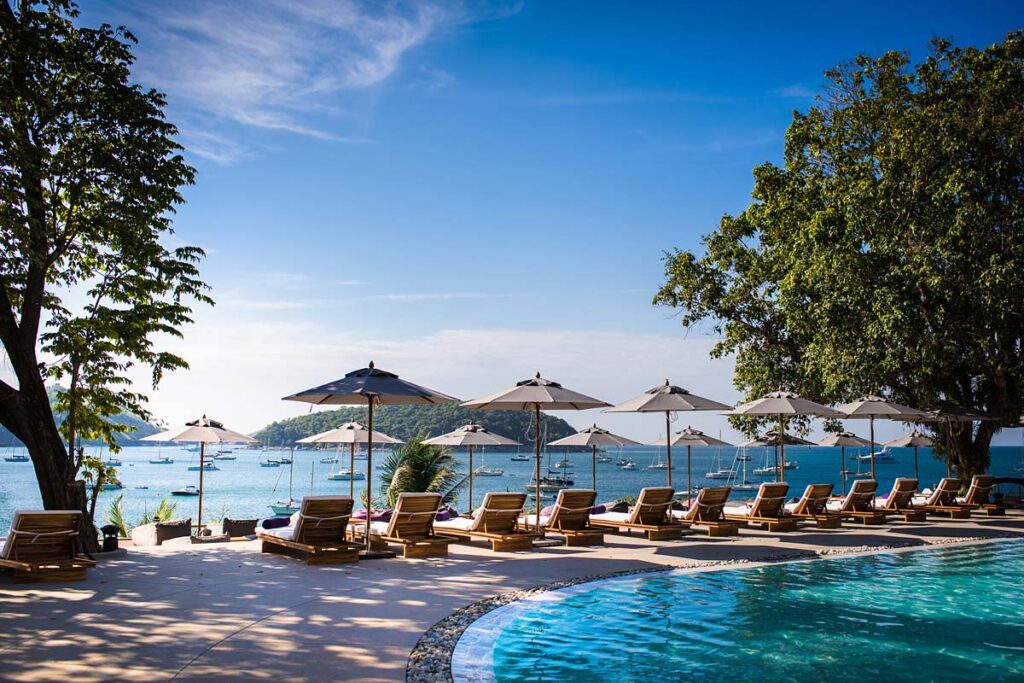 Tours and attractions are abundant in Phuket. Whether you are looking for cultural and historic tours, food trip, or island hopping – name it, Phuket has it! All you need to do is ask the resort's friendly staff, and it will be arranged for you.
However, in The Nai Harn Phuket, even if guests do not venture out of the resort, there are tons of things one can do. Nestling near the scenic Nai Harn Beach and stretch of fine shoreline, guests can enjoy various water activities like snorkelling at Racha Island and scuba diving at fabulous dive sites. For those who like more laidback activities, dine at the beach or watch the splendour sunset. Here are 20 things you can do in The Nai Harn Phuket.
Lots of places to eat and drink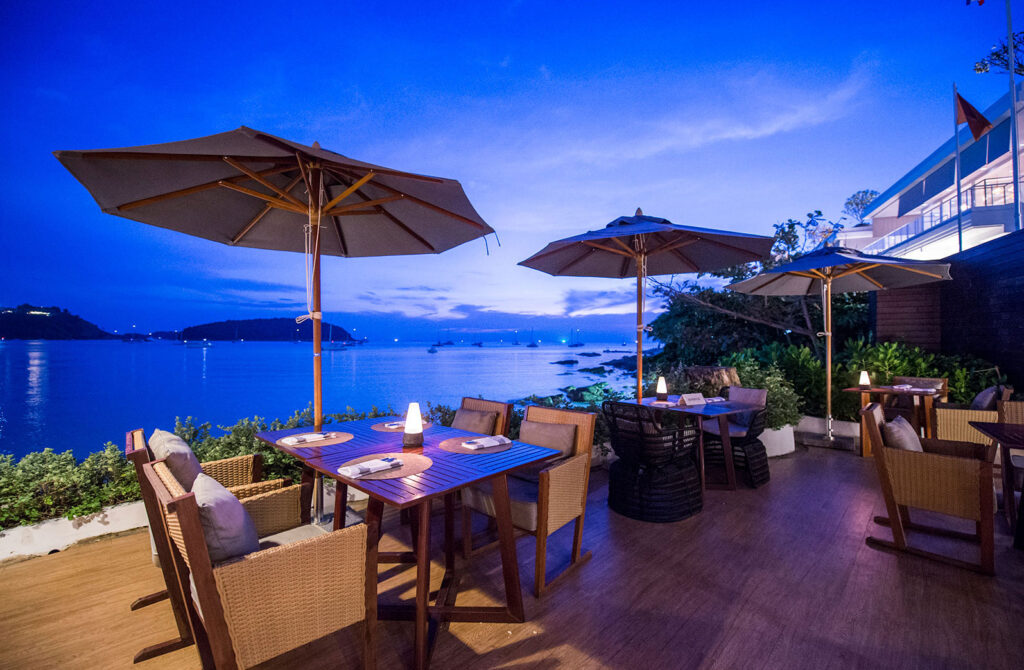 The Nai Harn Phuket houses four restaurants where guests can enjoy different cuisines. COSMO Restaurant is an all-day dining serving dishes using fresh local ingredients, including herbs from the resort's garden and fresh seafood sourced from the nearby fisherman's village. Meanwhile, Rock Salt is a beachside restaurant overlooking the Andaman Sea that inspires chill breakfast, long lunches and intimate dinners. The experienced culinary team is led by executive chef Mark Jones whose experience includes numerous Michelin-starred kitchens from London to Bangkok.
COSMO's bar offers a professionally curated drinks list paired with picturesque views over Nai Harn Bay. Reflections is The Nai Harn's rooftop bar perfect for sophisticated event or function-with-a –view.
For wine lovers, The Nai Harn Phuket is the only hotel in the world that has the exclusive wine list created and curated by James Suckling, available in all bars and restaurants in the resort.
Experience luxurious stay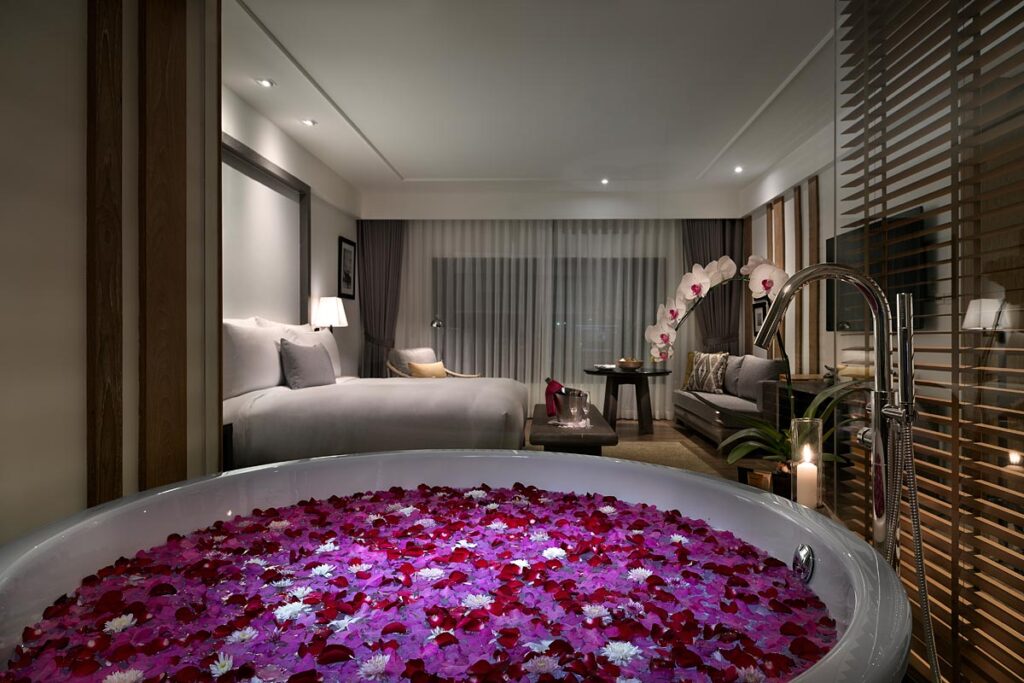 Settle in your home away from home during your stay in The Nai Harn's luxurious guestrooms that feature cutting-edge technologies, top notch amenities, generous floor plan and a private terrace offering guests panoramic views of the gorgeous beach.
Each guestroom boasts contemporary design, plush fabrics and luxurious, high-tech amenities such as interactive TVs, built-in USB chargers and Wi-Fi. The expansive rooms feature spacious terraces equipped—in most cases—with canopied, four-poster daybeds.
The Nai Harn aims to provide guests memorable experiences with full butler and luxury transport services. The resort also goes the extra mile for its guests by offering private yacht charter to visit offshore islands and private limousine services for airport transfer or a private car to explore the island.
Perfect location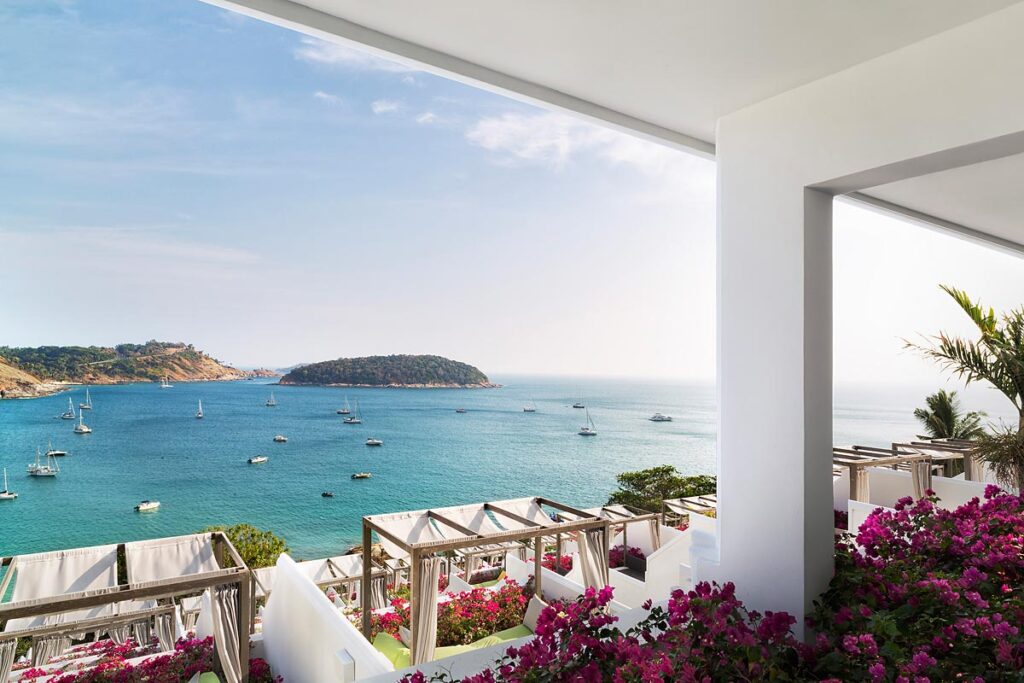 Phuket is the perfect place to start your revenge travelling if you miss the beaches and warmth of Southeast Asia. Phuket is open to vaccinated Thai and foreign travellers under the "Phuket Sandbox Program" since 1 July 2021. Travellers do not need quarantine, but they must stay in Phuket for at least seven days and will then be allowed to visit other destinations in Thailand. The Nai Harn specially curated a Phuket Sandbox Holiday – a luxurious package full to the brim of the island and the resort's best experiences.
The Nai Harn is located at Phuket's southern tip. The Nai Harn Beach is one of the island's best-preserved stretches of shoreline. If you want to see the Phuket that charmed foreign tourists years ago, the Nai Harn Beach will give you such vibe as it managed to remain unchanged despite the tourism boom. The resort's location is perfect for those who want to stray away from party-centric areas like Patong and Kata Beach.