Wild Atlantic Way now part of a galaxy far, far away
Contributors are not employed, compensated or governed by TD, opinions and statements are from the contributor directly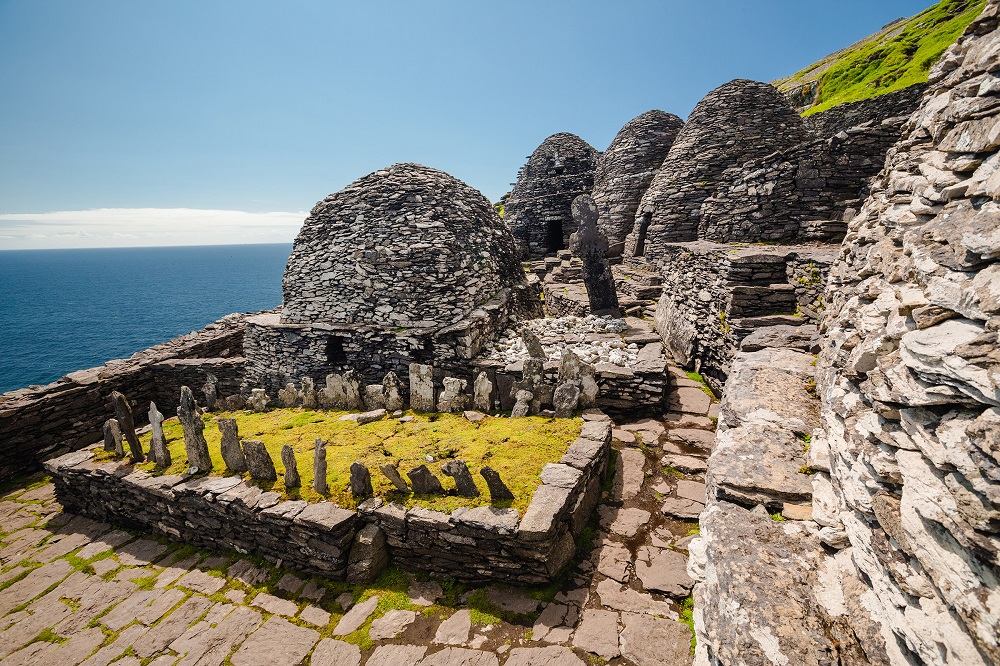 A long time ago, in a galaxy far, far away… Ireland, better known for Guinness and St. Patrick's Day, became the sanctuary of Luke Skywalker, the renowned Jedi of Star Wars fame.
The dramatic coastal scenery of Ireland's Wild Atlantic Way recently played a starring role as the planet Ahch-To in Star Wars: The Last Jedi, the latest instalment of the blockbuster science-fiction film series by Lucasfilm and Disney.
A brand new, behind-the-scenes short film shows lead star Mark Hamill, who plays Skywalker, praising Ireland's beauty. 'It's like a fairytale world… you just can't believe your eyes,' he said.
Star Wars: The Last Jedi director Rian Johnson went on to describe further: 'A big chunk of the movie takes place on Luke's Island, which is Skellig Michael, this uninhabited, tiny little island.'
Skellig Michael was a monastic sanctuary over a millennium ago, but today it is accessible only through boats – or birds' wings. Filming for The Last Jedi on the island happened over just two days in 2015 before moving to the mainland.
Rian explained, 'It's a UNESCO Heritage Site, it's a bird sanctuary. We could only get there for two days to shoot. So the vast majority of the stuff set on the island was shot on the south-west coast of Ireland, because it very naturally shared the same kind of feel and look of Skellig.'
In order to keep filming The Last Jedi on location, the crew returned to Ireland in 2016 and built replicas of Skellig Michael's 6th-century monastic 'beehive' huts on the mainland. The location scouts were so taken with the Wild Atlantic Way that they cherry-picked key locations in counties Cork, Kerry, Clare and Donegal to represent Ahch-To.
Since 1977, the renowned movie franchise has travelled through many galaxies. Ireland's Star Wars journey, which began in Portmagee, County Kerry in 2014, has spanned some 2,000 km of the Wild Atlantic Way – from the south-western Skellig islands to Ireland's most northerly point, Malin Head.
Describing Ireland, Rian said, 'It's a gorgeous place. I feel very, very lucky to be able to get it on film.'
Daisy Ridley, who plays Rey in the same film, agreed: 'Ireland has been great to us, the weather is fantastic… I mean, it's really amazing!'
Supervising location manager Mally Chung added, 'They've really embraced us, we've had such a fantastic time. … The kids were out on the street, waving at us, they had welcome planks with teddy bears outside.'
See Ireland's Wild Atlantic Way for yourself:
Read more about Star Wars filming on Ireland at ireland.com/starwars. And, of course, soak up more Irish landscapes by watching Star Wars: The Last Jedi at a theatre near you.