WNTM (what not to miss) at WTM – TD's CEO and editorial director share their picks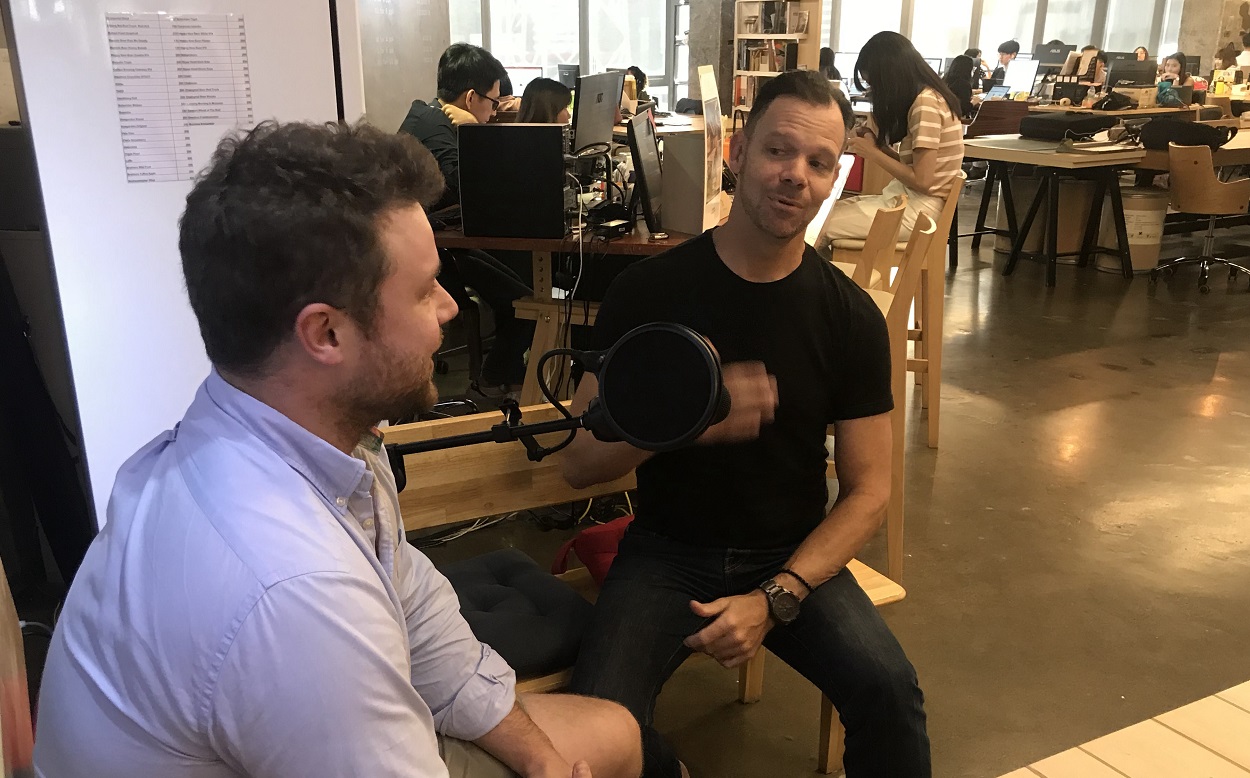 London's World Travel Market (WTM) has an terrifying 139 presentation sessions spread over its three days, 5 – 7 November. That's not to mention all the other things you could be doing: pounding the trade floor closing deals, forging new partnerships or building new relationships.
So how do you decide which ones are worth your time? No need to worry – TD's editorial director Simon and I have done the hard work for you for today's TD podcast – we've each picked out five must-attend sessions:
Brett's top 5
1. How Caribbean islands can work with influencers, a case study with Antigua Barbuda
15:00 – 16:00, 5 Nov 2018 / Americas Inspiration Zone – LA360
Moderator: Michael Ball, cofounder, Traverse
Speakers: Colin C. James, CEO, The Antigua and Barbuda Tourism Authority
Amy Skelding, partner, Brighter Group
Why: Brighter Group and Michael – Traverse's cofounder and an awesome presenter – will give a real case study with no corporate speak and all actionable insights from the successful and proven Love Antigua Barbuda influencer campaign.
2. Keynote: Instagram and travel
10:45 – 11:25, 5 Nov 2018 / WTM Global Stage – AS1350
Moderator: Mark Frary, cofounder, Travel Perspective
Speaker: Neasa Bannon, EMEA travel lead, Instagram/Facebook
Why: Because Instagram and Facebook are behemoths – Instagram passed the magic number of a billion users in June. When they speak, you should listen – plus Mark is a great moderator.
3. How to get billions of video views
11:35 – 12:15, 5 Nov 2018 / WTM Global Stage – AS1350
Moderator: Mark Frary, cofounder, Travel Perspective
Speaker: Adam Middleton, head of strategy, UNILAD
Why: Learn how vloggers represent so many of the billions of views on Facebook and why have they gained such a strong presence. It's Mark again and Adam is a badass.
4. Tapping into China outbound market with social
14:00 – 14:45, 5 Nov 2018 / Asia Inspiration Zone – AS1070
Moderator: Steve Keenan, cofounder, Travel Perspective
Speakers: Gary Grieve, MD, Capela China
Jennifer McCormack, chair, Lake District China Forum
Sienna Parulis-Cook, communications manager, Dragon Trail Interactive
Why: Dragon Trail rules! We need to listen because international travel spend from China has grown tenfold in a decade and will grow even more.
5. Get out there
Finish with the talks and walk the floors, meet the exhibitors – soak it all up. That's what WTM excels at.
Si's top 5
1. How Chinese demands and innovations change the global tourism industry
11:00 – 12:00, 5 Nov 2018 / Asia Inspiration Zone – AS1070
Moderator: Prof. Dr. Wolfgang Georg Arlt, Director, COTRI China Outbound Tourism and Research Institute
Speakers: Liwu Wang, VP, Qyer
Kane Xu, CEO, Ctrip Customized Travel
Charles Liu, Europe director, Ctrip TTD
Yi Liu, cofounder & chief business officer, Huizuche
Luis Garcia Cristobal, GM, UnionPay International Iberia
Why? China (if not already) is soon to be the big daddy of travel. What Chinese consumers want, suppliers will have to provide or they'll lose out. There'll be big data insights from Chinese companies on customised travel and payment tech, plus some big speakers – Qyer.com is the largest Chinese outbound traveller online community.
2. The ROI of Experiential Travel
5 Nov 2018 / UKI & International Inspiration Zone – TA190
Speaker: Murray Sutherland, senior director, Cirque du Soleil Entertainment Group, Events & Experiences
Why? For me this is easiest 'the most 2018' talk headline of the entire schedule. Could you more perfectly capture the travel zeitgeist in five words? Cirque du Soleil is a famous brand across the globe but not well-known for its sustainability efforts so it will be interesting and exciting to see real-life examples.
3. How podcasting can strengthen your brand
13:30 – 14:30 6 Nov 2018 / UKI & International Inspiration Zone – TA190
Moderator: Lisa Francesca Nand, travel journalist and host, The Big Travel Podcast
Speaker: Callum Morgan, owner, Morgan Branding
Tracy Durrant, business / lifestyle coach and podcaster
Andy Williams, PR expert and The Media Masters Podcast
Why? You can probably guess… It'll be interesting to see how we can benefit this product and prepare it for 2019. The speech will touch on what a podcast can do for your brand, what makes a good travel and hospitality podcast and how to market and monetise your podcast.
This is an interesting time for podcasting – BuzzFeed News is putting its podcasting ambitions on pause, for example – so it I'm eager to see what the future holds.
4. The Role of Award-winning Storytelling in Sustainable Tourism
14:15 – 14:356 Nov 2018 / Middle East & Africa Inspiration Zone – AF190
Speaker: Rob Holmes, founder and chief strategist, GLP Films
Why: These are two things I'm very passionate about – great storytelling and environmental / social conservation. It matches my education too, as a master of environmental engineering and a journalism post-grad. With 200+ films in 35 countries and a decade of "authentic, character-driven films" to look into, there should be plenty to learn from.
5. Responsible Tourism – how much progress have we made?
11:15 – 12:007 Nov 2018 / Europe Inspiration Zone – EU80
Moderator: Tanya Beckett, television and radio journalist
Why? It's always the elephant in the room when it comes to travel – it's easy to talk about being sustainable and ecofriendly but if you don't action it, it's just marketing BS. Are we actually making a difference? Food for thought on the final day of the conference presented who's done it all: FT, CNBC, Sky News, CNN and now BBC.