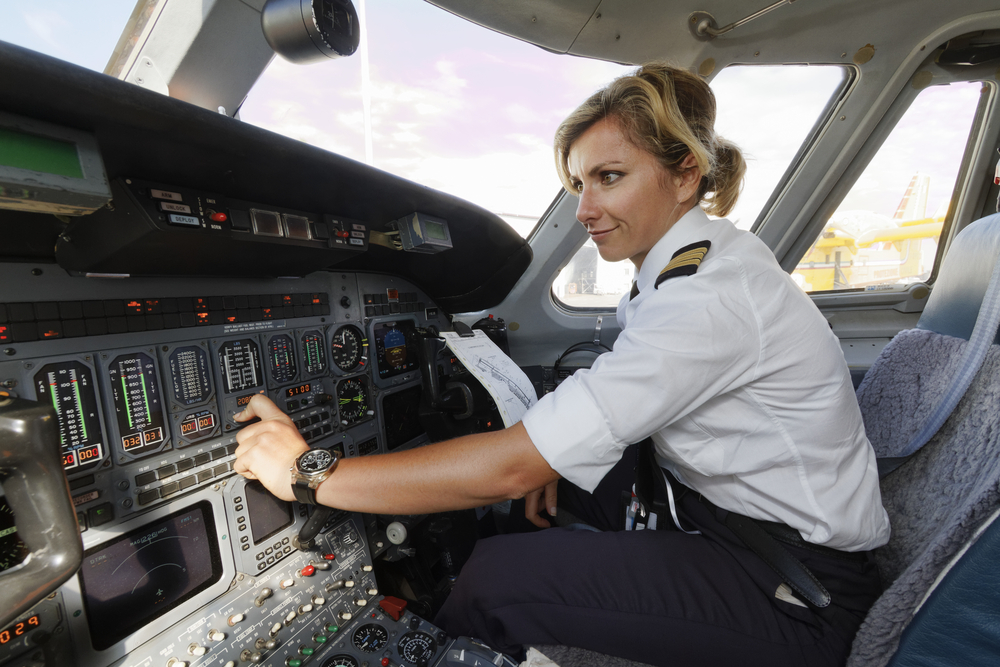 Women in aviation industry are often limited to roles such as concierge and flight attendants. This male-dominated industry is coming under scrutiny because of the low numbers of women employed as senior executives and airline pilots.
Not only is there an evident "gender gap" in the sector, but the industry also faces a growing shortage of pilots. Marnie Munn, an airline captain with easyJet, shared that only 3% to 4% of pilots globally are women.
At Airbus, women now account for 17.5% of the company's workforce of 140,000 — a small increment from 15% in 2005, said Jane Basson, chief of staff to Airbus CEO Tom Enders. Basson added that Airbus is using data analysis tools to understand why it is difficult to recruit and retain women.
In July 2018, executives from top aviation and aerospace companies at the Farnborough Airshow called for stepped up efforts to attract more women to the industry. Many signed a UK charter committing to efforts to support the promotion of women in aviation.
Now we see some airlines stepping up their recruitment to attract women, and as a result Austrian Airlines wants more female pilots in their cockpits. As the company expands, it seeks to hire more than 400 new employees, mainly pilots and flight attendants.
The job and training offering particularly targets women. Over the last three years, the percentage of female pilots at Austrian Airlines has risen from 3% in 2015 to the current level of 5%. This is a positive development.
However, it also demonstrates that women are still strongly underrepresented in this profession. For this reason, the declared objective of Austrian Airlines is to have more women in the cockpits of its aircraft.
At present Austrian Airlines plans to add 100 fully trained pilots. In addition, training courses for future pilots will be offered again in the coming year.
"We are pleased that we can offer so many career entry opportunities to experienced pilots and those who still want to become pilots", says Helmut Haubenwaller, head of Crew Training at Austrian Airlines.
While it is proven that women in aviation industry are still underrepresented, this is possibly the best time to look into airline policies as well as biases that hinder women to climb up the corporate ladder.
Facebook Notice for EU! You need to login to view and post FB Comments!