World Cup Countdown: Qatar Tourism's growth and development plans unveiled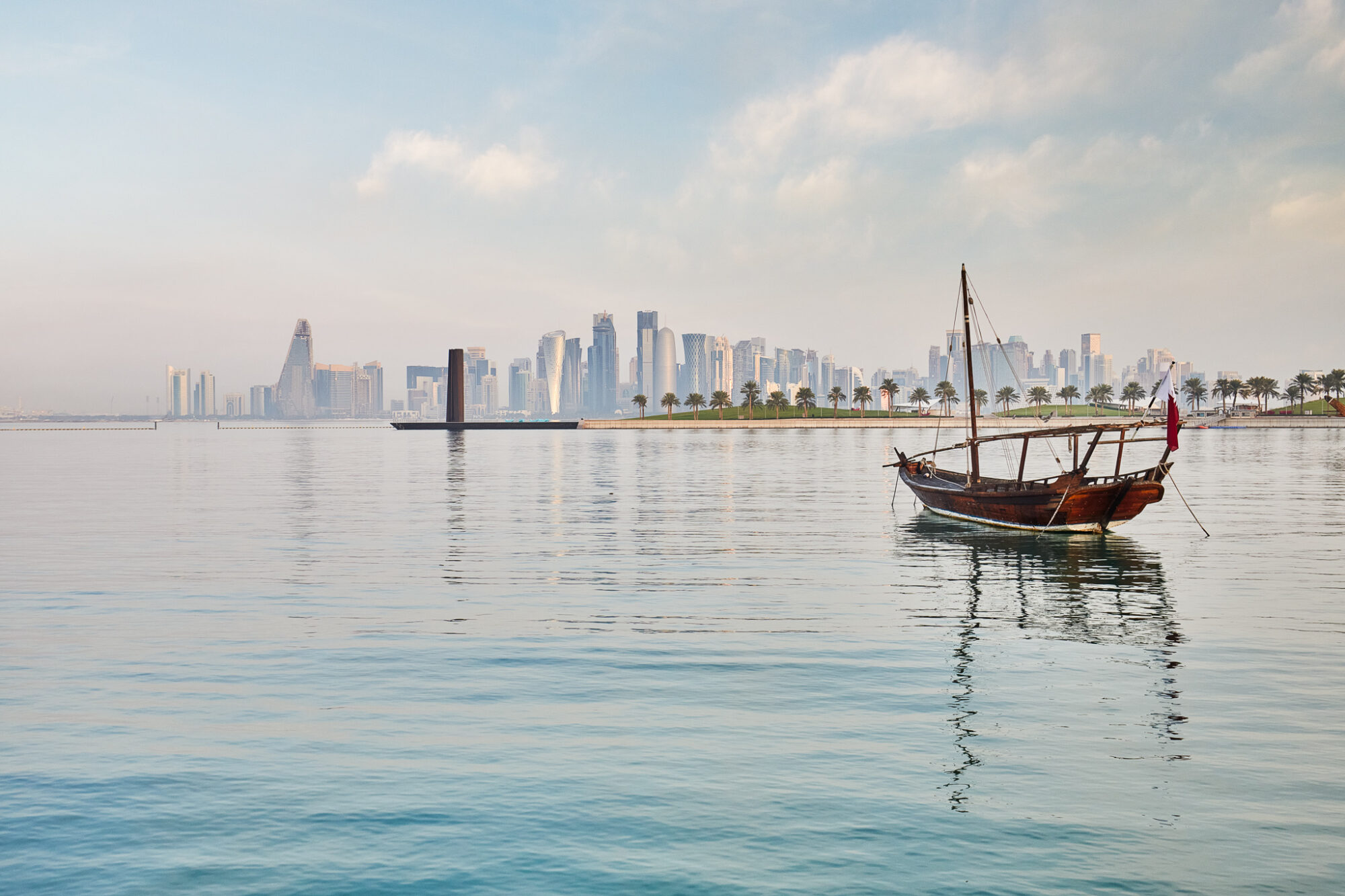 As the one year countdown to the FIFA World Cup Qatar 2022 grows closer, Qatar Tourism has revealed its short-term goals for 2022, as well as a longer term tourism vision.
The 'Qatar Tourism Strategy 2030' is leveraging the peninsula's variety of existing experiences and capitalising on a wave of new hotels, theme parks, shops and major leisure projects that have recently opened or are set to launch in the lead up to the FIFA World Cup Qatar 2022™.
The strategy aims to grow annual international visitor arrivals three-fold to reach 6 million by 2030, making Qatar the fastest growing destination in the Middle East for international visitors for the years until 2030.
Qatar Tourism aims to quadruple visitors in-destination spend from 2019 levels by increasing length of stay and enhancing tourism product, and for travel and tourism to contribute 10% of the country's GDP by 2030. This will position Doha as one of the top 20 cities by spend per tourist and to make Qatar a global leader in Service Excellence.
As part of this, Qatar is adding 105 new hotels and serviced apartments to its already extensive portfolio of properties, as the country gears up to host the FIFA World Cup Qatar 2022™. The new properties, including Banyan Tree Doha; the Pullman Doha West Bay; the JW Marriott West Bay; and the Steigenberger Hotel, will broaden Qatar's appeal to a range of travellers whatever their budget, and enhance the visitor experience.
One of Qatar's most impressive investments to date has been the eight brand new exceptional sports stadiums and facilities that will host the FIFA World Cup Qatar 2022™. For the first time in FIFA World Cup™ history, all stadiums are within close proximity, with the longest distance between venues just 75 km. To cater for the increase in visitors, transport facilities have also been improved, including the metro system which now links the stadiums to residential areas, tourist zones and soon-to-be fan villages. The country's Uber and taxi offerings have been expanded, and a large fleet or electric scooters and bicycles will be available to hire.
As a fast-emerging and expanding tourism destination, Qatar is also committed to environmental protection and sustainable development. Sustainability is one of the key pillars of the Qatar National Vision 2030 – the country's strategy to manage a rapid domestic expansion and ensure harmony in economic growth, social development, and environmental protection. The vision includes a commitment to Qatar's tourism proposition and across the tourism sector, Qatar Tourism is spearheading sustainable urban and natural development, both by improving its existing assets and creating new ones, ready to welcome visitors.
Sustainability is at the heart of preparations for the FIFA World Cup Qatar 2022™, with Qatar on course to deliver the first carbon-neutral event in tournament history. Reducing its carbon footprint in the lead-up to the first FIFA World Cup™ in the Middle East and Arab world is made possible by the Global Sustainability Assessment System (GSAS) certification or no internal flights. Fans, players and officials will not need to take any domestic flights once they arrive in Qatar. Thanks to the compact nature of the event, they will never be far from a stadium, training site or tourist attraction, which is in stark contrast to previous tournaments.
Moreover, there will be the first fully dismountable FIFA World Cup™ stadium. Constructed from shipping containers with removable seats, the stunning Ras Abu Aboud Stadium will provide an innovative blueprint for major tournament hosts in future. The 40,000-capacity venue will be completely dismantled and repurposed after the event, with its parts used to create sporting facilities in Qatar and overseas. The shipping containers used to build the stadium were originally used to transport materials to Qatar for the construction.