World's largest 'floating solar system' powers island in the Maldives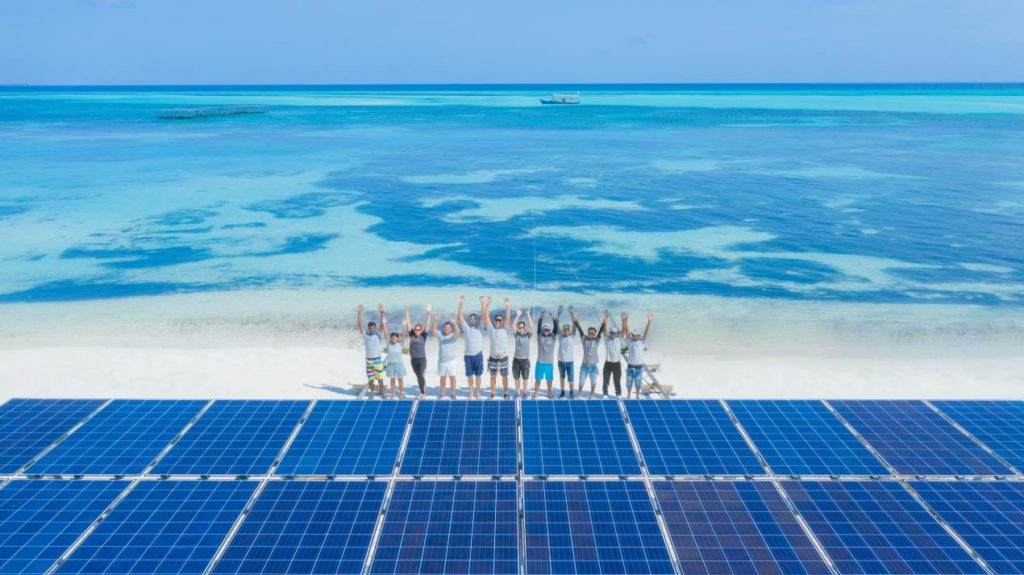 The world's largest solar system floating at sea has been installed at LUX* South Ari Atoll, powering the island in an eco-friendly fashion.
As part of the resort's commitment to sustainability, LUX* South Ari Atoll has pledged to minimise carbon dioxide emissions. The five-star luxury resort partnered with the solar provider Swimsol, an Austrian-Maldivian company, which provided a solution to overcome the limited space available for solar panels on small tropical islands.
Swimsol developed the first and only patented floating solar system that is designed to withstand the harsh conditions of the waves, storms and saltwater.
"Innovation is key to achieving true sustainability"
"Innovation is key to achieving true sustainability, and we are happy to partner with Swimsol to work towards our goal of minimising our ecological footprint. As one of the biggest resort islands in the Maldives, we aim to lead the way with eco-tourism and marine conservation work in our region as part of our commitment to good governance, social responsibility and respect for environmental standards", said Jonas Amstad, general Manager at LUX* South Ari Atoll.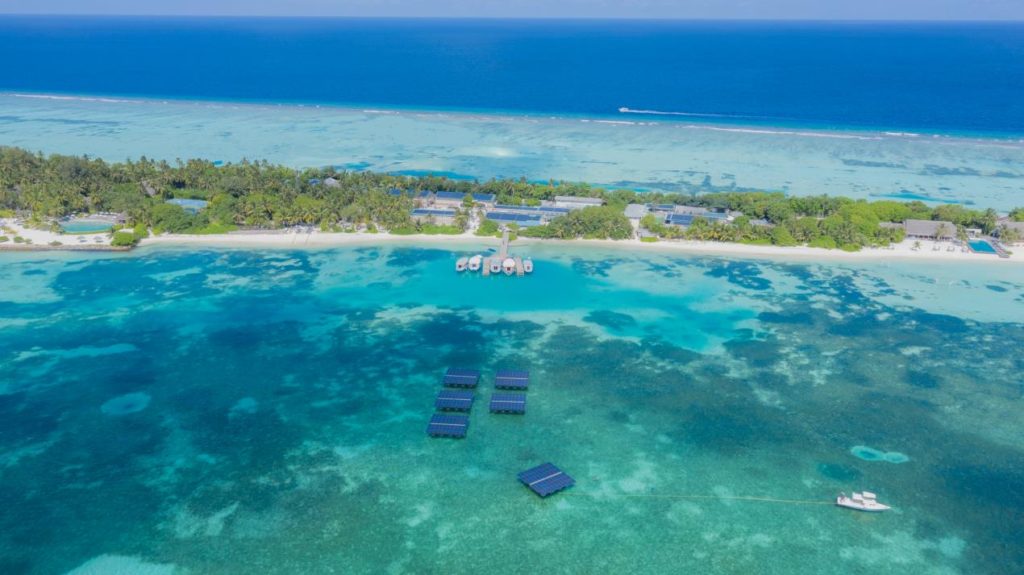 With the new solar technology, the resort is saving more than 260,000 litres of diesel per year. Additionally, the installation increased solar capacity by 40% and reached 678 kWp, enough to power all guest villas with solar energy during the peak sun hours.
To avoid any negative effects, the platforms float above the sandy seabed, avoiding the coral reefs. They also provide shelter for juvenile fish and invertebrates, acting like fish-aggregating devices.
"Our goal is to enable every island to run purely on solar energy"
Hussain Simad, managing director at Swimsol Maldives, added: "Swimsol is the only company with this patented technology in the world right now and our goal is to enable every island to run purely on solar energy. It is a fantastic opportunity to work with LUX* South Ari Atoll to achieve this with their immense support and passionate enthusiasm in making a difference."
Today, the combined rooftop and SolarSea system at LUX* South Ari Atoll is one of the largest solar installations in the country. Plans to further increase the solar capacity are already underway.