Wyndham Hotels & Resorts APAC introduces TRYP by Wyndham to Australasia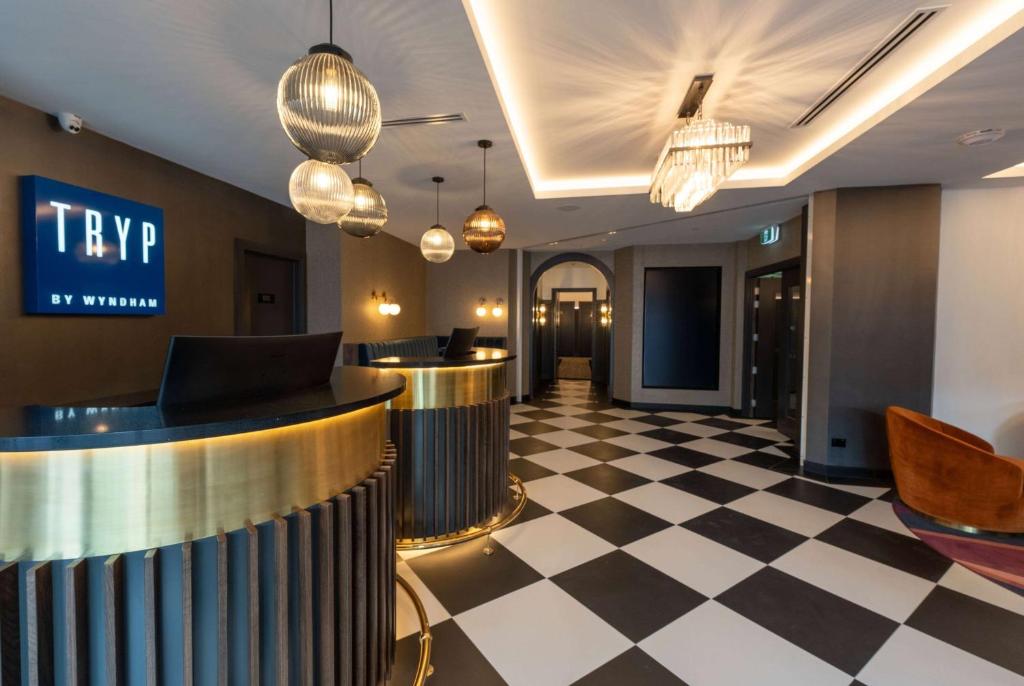 Wyndham Hotels & Resorts, the world's largest hotel franchising company and leading provider of management services with more than 1,600 hotels in approximately 20 markets and territories in Asia Pacific, has recently unveiled two new hotels in Australasia, with the latest being TRYP by Wyndham Pulteney Street Adelaide.
Known for its cosmopolitan culture and rich history in arts and festivals, South Australia most recently saw an annual average of approximately 6.8 million travellers each year before the pandemic. As borders continue to reopen, the state expects tourism figures to steadily pick up in the coming months, buoyed by a robust events calendar, reestablished cruise ship visits, and additional air links.
Marking the entry of TRYP by Wyndham into Australia and the state of South Australia, TRYP by Wyndham Pulteney Street Adelaide will be Wyndham's 49th hotel in the South Pacific. Set in the heart of Adelaide's central business district, the 120-room TRYP by Wyndham Pulteney Street Adelaide features a contemporary, edgy interior and showcases the traditional energy of the city through modern furnishings and architecture.
Lounge of the newly launched TRYP by Wyndham Pulteney Street Adelaide
TRYP by Wyndham Pulteney Street Adelaide offers guests an authentic city experience. The property is within walking distance of multicultural restaurants, buzzing bars, decorated laneways, and boutique shopping at the Adelaide Central Markets and Rundle Mall. A short drive from Adelaide Airport (ADL), the hotel is just minutes away from football and cricket matches at Adelaide Oval, the picturesque Glenelg Beach, and the Adelaide Zoo.
"With the region widely appealing to the modern-day traveller, the TRYP by Wyndham brand will complement South Australia's lifestyle. Through our introduction of the brand, we aim to bring out the vibrant urban lifestyle with the brand's stylish designs and tailored experiences to enable guests from all over the world to experience the region like a local," said Matt Holmes, Vice President of Development South East Asia and Pacific Rim, Wyndham Hotels & Resorts.
Adding to Wyndham's Australasia portfolio is its 48th hotel, further building on its strong growth pipeline from FY'22. TRYP by Wyndham Tory Street Wellington, launched in February earlier this year, and signified the first TRYP by Wyndham brand in not only New Zealand but in the wider South Pacific.
Located within a 1920s deco-themed building reminiscent of old Chicago, the 77-room hotel is complemented by an Executive Boardroom and the TRYP Social Lounge, which services complimentary daily breakfast and all-day snacks and drinks.
Strategically located at the bottom of Tory Street in and within Wellington's Central Business District, guests have a plethora of nearby attractions on their doorstep, including dining, shopping, and entertainment, Te Papa Museum, and the soon-to-be-opened Takina Convention Centre.
Ben Schumacher, Vice President of Operations South East Asia and Pacific Rim, Wyndham Hotels & Resorts, added, "The entry of the TRYP brand into the region is a significant milestone for us at Wyndham and testament to the focus on our strategic presence within the Australasian market. The revival of the travel industry is underway in Asia Pacific and beyond. We will continue to build upon our strong portfolio of brands with a pipeline of exciting openings in the remaining year, staying true to our mission of making hotel travel possible for all."
With the differing needs of travellers today, TRYP by Wyndham offers an array of accommodation arrangements, whether for business or leisure, bringing Wyndham Hotels & Resorts yet another step closer to reaching its goal of 2,000 opened and operating hotels by 2025.