20/20 Vision: Wyndham's APAC president's plans for 2019 and beyond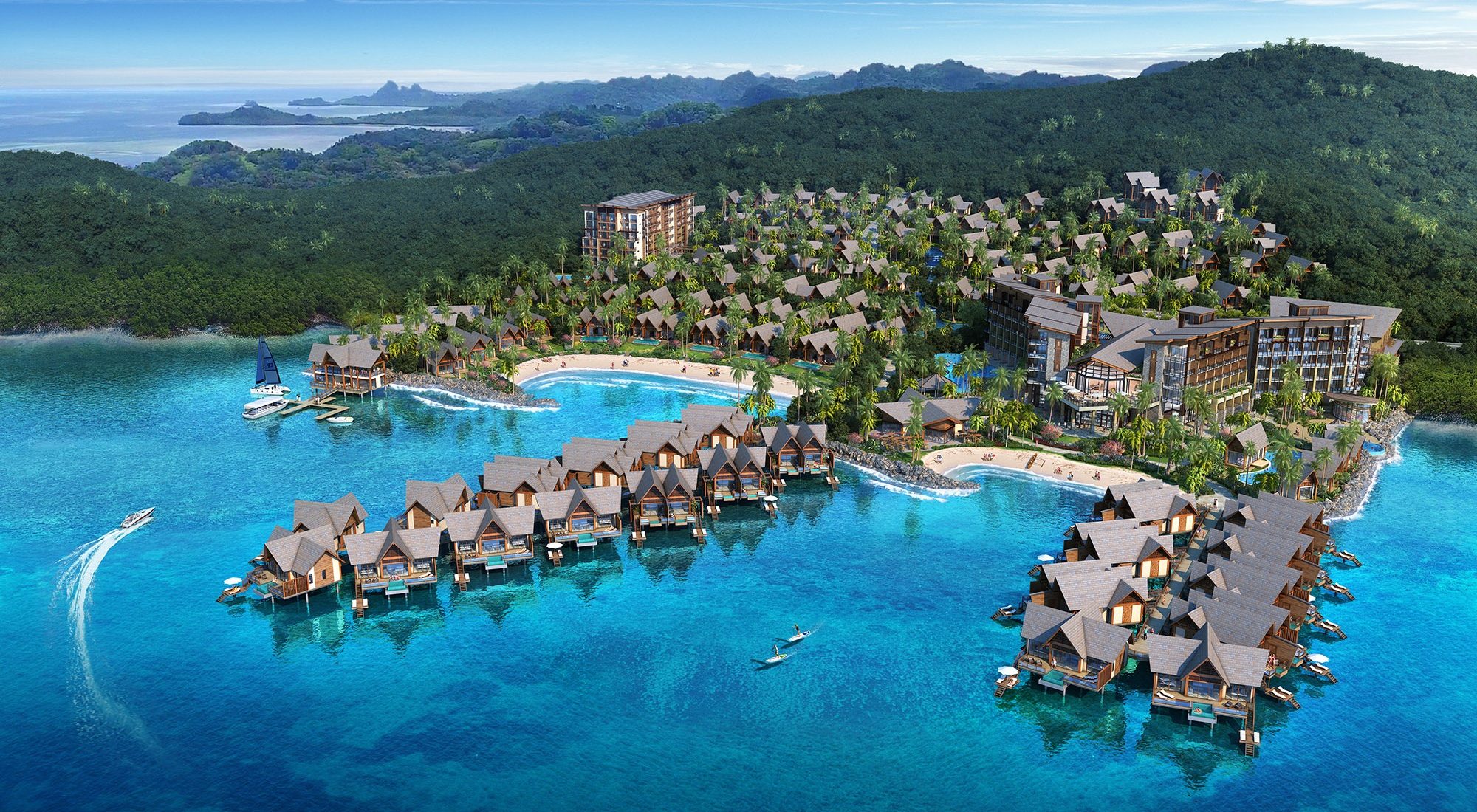 Following the Wyndham Hotels & Resorts split from parent company Wyndham Worldwide earlier this year, it was necessary to install a new head honcho for APAC.
Opting to recruit internally the newly independent company, promoted their VP of openings and operations, Ooi Joon Aun, to lead the region as their president and managing director for Southeast Asia and Pacific Rim.
Now, half a year after he took on the role, I spoke to Ooi Joon Aun to discuss the challenges of the new position, MICE, middle class travellers and a whole lot more.
Team work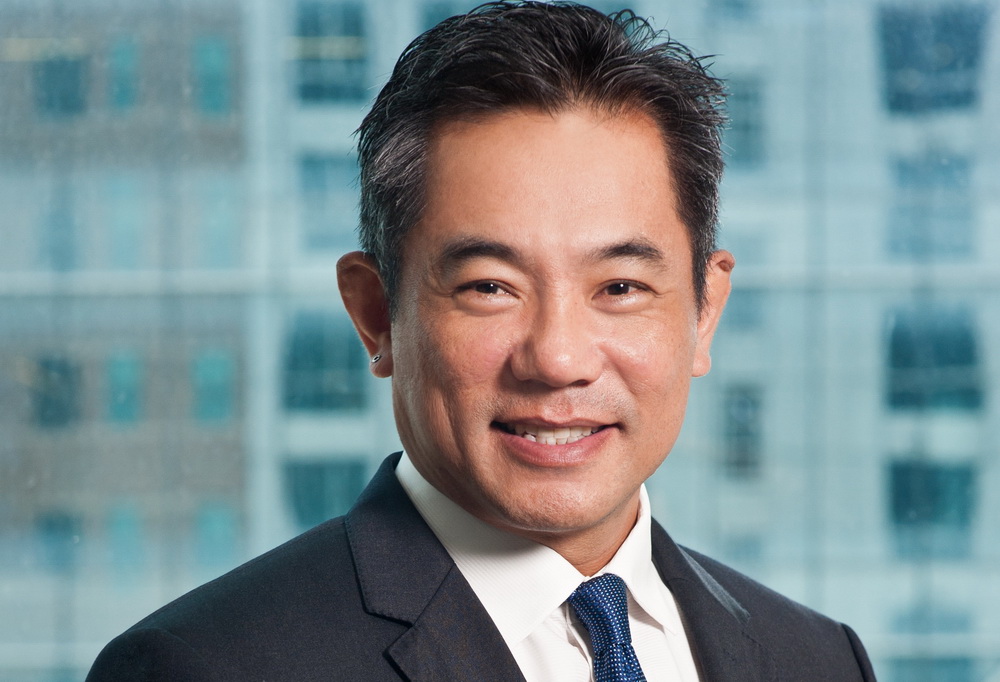 TD: It has been a little under six months since you took on your new role at Wyndham, what have been your biggest challenges in that time?
OA: I've always preferred to see opportunities in every situation, rather than challenges. My primary focus is to drive our company's mission of "making travel possible for all" while redefining our company's culture to reflect our new status as a pure play hotel company.
Over the past six months, we have been busy crystallising our company's new strategic direction for the region and ensuring our team members are all highly aligned towards the same goals. We have also been reviewing our processes and resources by re-engineering legacy processes and implementing new initiatives that will elevate the experience for both owners and guests.
How have you overcome them?
The TEAM! I believe in hiring the right people with the right attitude, the right energy and the right passion for the business. I am extremely fortunate to have highly capable team members who are quick to align themselves with the new directions within a short timeframe. Strong teamwork and collaboration have allowed us to take significant strides towards our goals and we have already achieved significant milestones just over the past few months alone. Overall, I couldn't be more proud of our progress.
Leading the way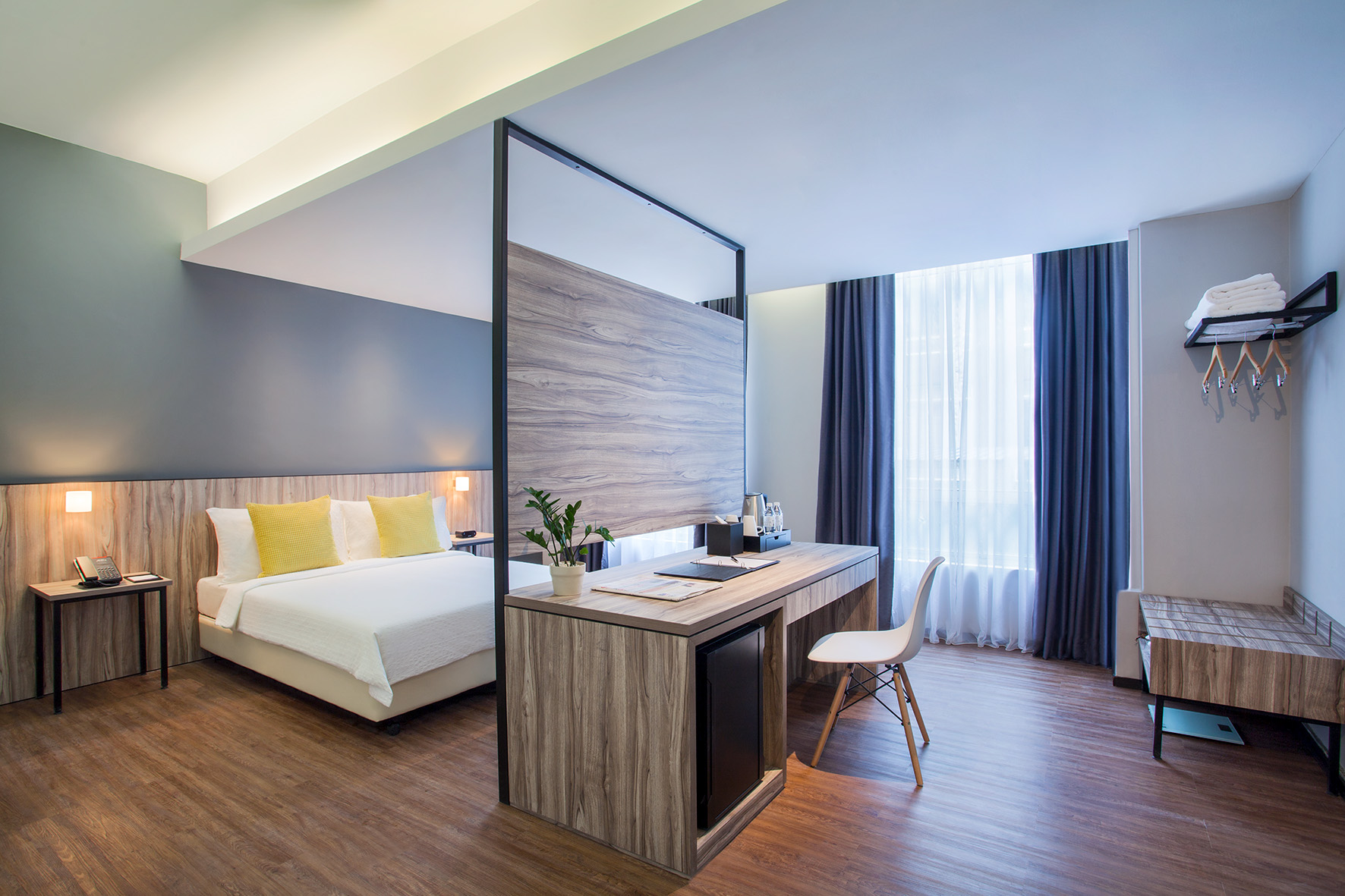 What have been the key initiatives you have introduced in this time?
In this digital age, it is more important than ever to have the right technology and automation tools in place to improve processes. We have started rolling out our cloud-based solutions from leading technology providers like Sabre, and expanded our Revenue Management Service (RMS) to help our hotels better manage their rates and inventory. This new solution will provide our hotels with greater stability and security, whilst simultaneously ensuring that they are always one step ahead of the competition, at a fraction of the cost.
On the product offering side, we have recently unveiled an exciting new direction for our mid-scale brand, Ramada Encore by Wyndham. This includes a redesigned logo, a new room concept and reimagined multi-functional common areas all catering to the modern traveller.
Globally, Wyndham Hotels & Resorts continues to expand with an average of two hotels opening every day and we have built up a significant regional portfolio and pipeline of new properties in key markets such as Korea, Vietnam, Malaysia, Thailand and Indonesia. Additionally, by the end of 2018, Days Hotel & Suites brand will arrive in Malaysia's capital city, Kuala Lumpur, Wyndham Grand will be introduced to Yangon, Myanmar. We will also open a Wyndham Garden in Vietnam's capital, Hanoi in early Q1 2019.
Elsewhere in the region, we have launched the Ramada brand in Fiji and Wyndham Garden has arrived into New Zealand. We have also signed spectacular hotels under our Wyndham and Ramada brand in Palau and Vietnam, including projects in Halong Bay and the Ho Tram Strip.
State of the industry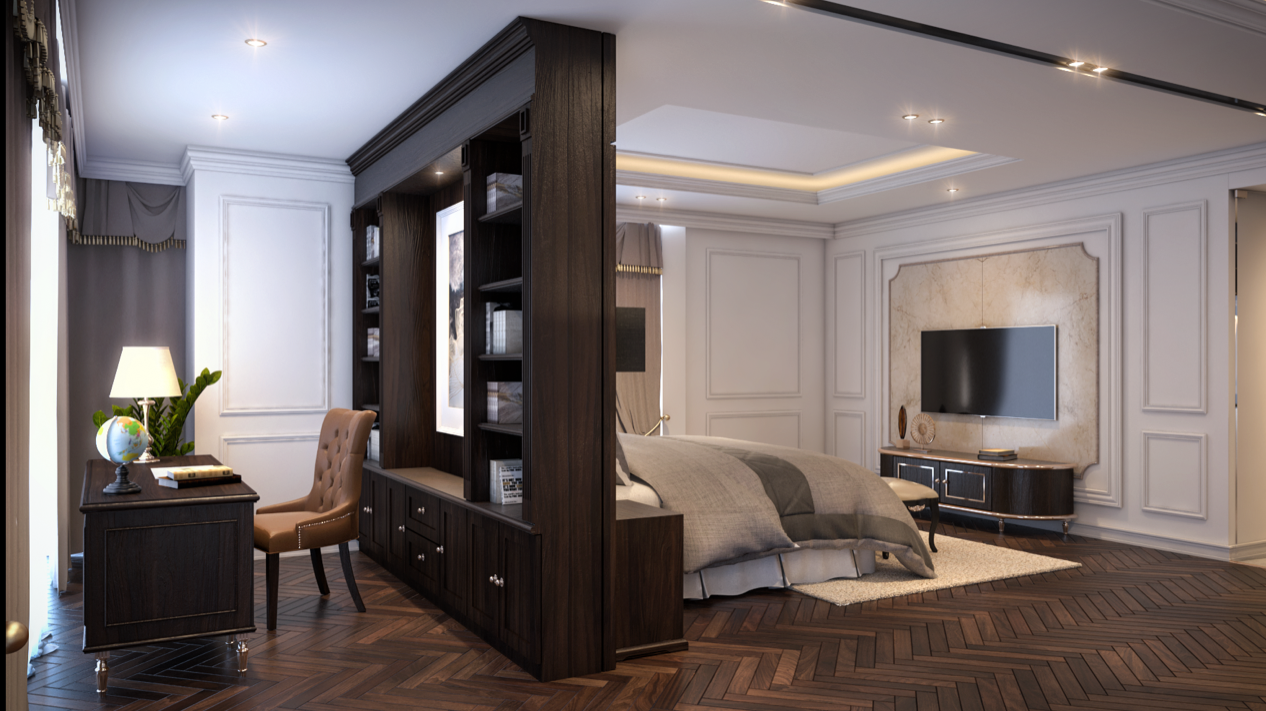 How do you perceive the lay of the land for the hospitality industry in APAC and Wyndham's place within it?
Asia Pacific is one of the world's fastest growing regions, with large emerging economies contributing to a booming middle class that are now more ready and able to travel than ever before. This middle class growth, coupled with the expansion of low cost air travel, makes us extremely optimistic about the future.
Asia Pacific is expected to welcome more than 500 million international visitors by 2030 with a vast majority being driven by intra-regional travel, especially from high-volume markets like China which is the world's largest outbound tourism market by far. That's just the tip of the iceberg– with less than 10% of Chinese citizens estimated to possess a passport, the potential for future growth in the travel industry is staggering.
The expansion of regional air travel is also driving growth. Passenger traffic to, from or within Asia Pacific is expected to grow by 72% to 3.1 billion by 2035 with low-cost carriers contributing significantly to this growth. Wyndham Hotels & Resorts is well-positioned in this market with a strong presence in the region's key destinations. We currently have nine brands represented across 15 countries in the SEAPR region and will continue to introduce new brands and locations to cater for the fresh influx of middle class travellers.
Asia strategy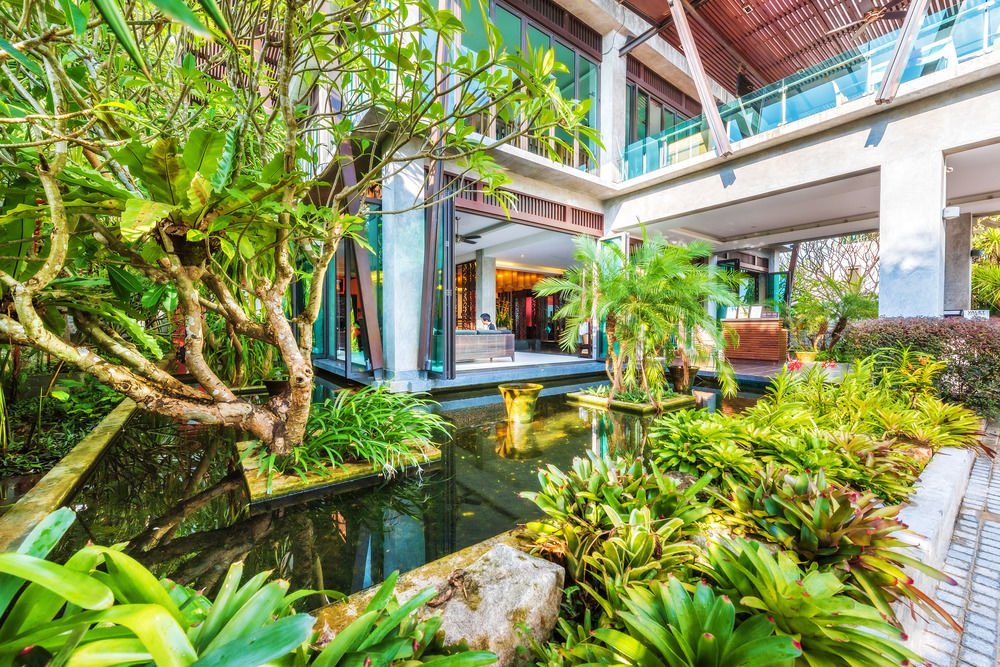 How does this tie in with your Asia strategy for the next few years?
Our strategy is based on the strong market trends seen in Asia Pacific and we are well positioned to benefit from this boom in travel which is generating a huge increase in demand for quality hotel accommodation. This presents us with opportunities to enter both, established and emerging, markets with either new or existing Wyndham Hotels & Resorts brands. It also helps that Wyndham has a very strong presence as the largest hospitality player in the largest source market, China.
We will continue to be focused on our growth in emerging destinations like Vietnam, where almost 10,000 rooms will be opened in the next five years. We are also keeping our finger on the pulse of the latest developments to stay ahead of the curve and identify new opportunities and markets for expansion. Our extensive collection of brands also means that we are able to provide a specific solution along with the capabilities to enter any suitable market. 
What part of the Asia strategy excites you most?
 What really excites me is the fact that our strategy is perfectly in line with the region's impressive growth. The Asia Pacific region is undergoing an unprecedented period of economic prosperity, and Wyndham Hotels & Resorts is well-positioned to capitalise on this boom. Within the next five years, we are aiming to more than double our regional footprint.
Loyalty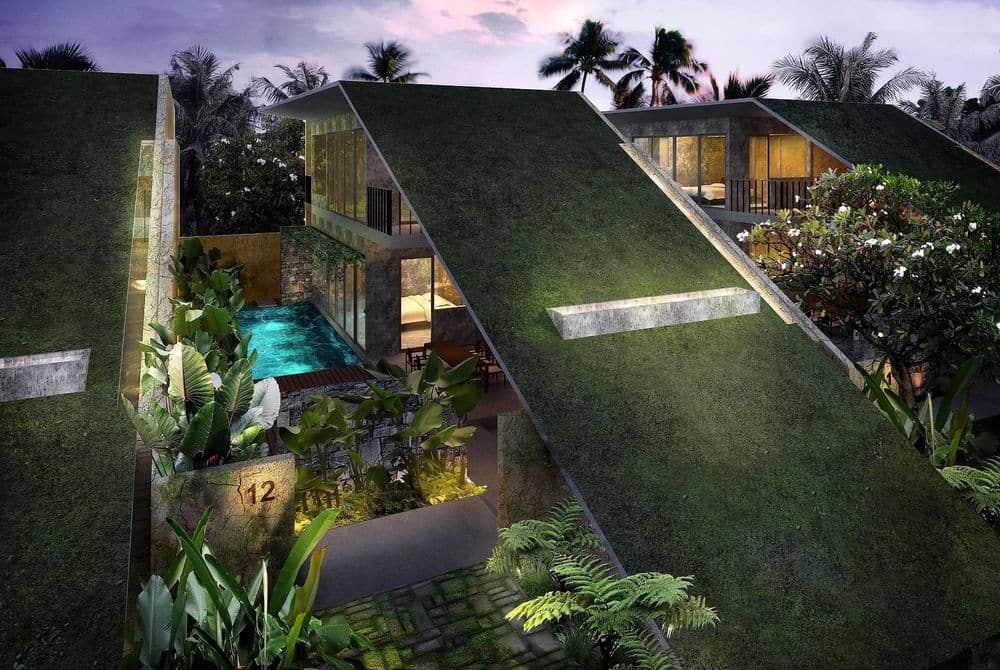 With so much disruption in the industry, how do you maintain and encourage brand loyalty?
The best way to encourage brand loyalty is by ensuring we deliver great service for every guest, every time. Warm, welcoming hospitality is at the heart of what we do and we are confident that if our guests are consistently well taken care of during their stay and feel recognised, they will come back to stay with our brands.
Of course, it also helps to have a strong guest loyalty program, and Wyndham Rewards is one of the best in the industry. We understand that travellers want to feel rewarded, and Wyndham Rewards makes it easy for guests to receive what they want most– a free night at the world's largest global collection of participating hotels.
As such, Wyndham Rewards has been programed to be simple-to-use, offers generous earnings and has a simple, flat redemption structure with great value and no blackout dates.
21st century travel
With the rise of the middle class traveller how does Wyndham plan on engaging with the tourist of the 21st century?
Wyndham is elevating the hotel experience at every price point, so our guests enjoy more choices and better value. We empower the new travelling class: from start-ups embarking on a sales tour to friends taking their first vacation together. They recognise good value and desire great experiences, no matter what their budget or destination.
At Wyndham, we believe that value is more than about the price point. We want to welcome all travellers in a warm and personal manner, so that they will make a conscious choice to return time and again.
Of course, the middle class will provide huge opportunities for hoteliers, especially in Asia which will account for around 90% of the world's next billion middle class citizens. Our reshaped and elevated economy brands are a natural entry point for these next-gen travellers, who typically seek quality experiences at a reasonable price point. Wyndham's diverse portfolio of hotels will provide a variety of options for travellers to enjoy new experiences.
MICE
Meetings and events is a vital part of the hospitality industry but, like everything else, it is undergoing a period of change, with the traditional events and meetings offering now being eschewed in favour of more unique experiences and activities– what steps will Wyndham take to keep up with this evolution?
MICE is an important source of business for many hotels and we have always appreciated the need to offer diverse experiences for meeting delegates. Of course, as the preferences and needs of business travellers evolve, we are constantly evaluating our current offerings to anticipate their changing preferences so we can make each guest's stay with us special and enjoyable.
Here at TD, we put our best efforts to provide the latest and most valuable content to our readers. It is a true labour of love - where we work hundreds of hours each month - to make sure we offer meaningful content. If you value what we do, please consider a donation of any amount.
This would mean the world to us! Thank you and click here to proceed!