Your 2022 travel escape based on your Chinese zodiac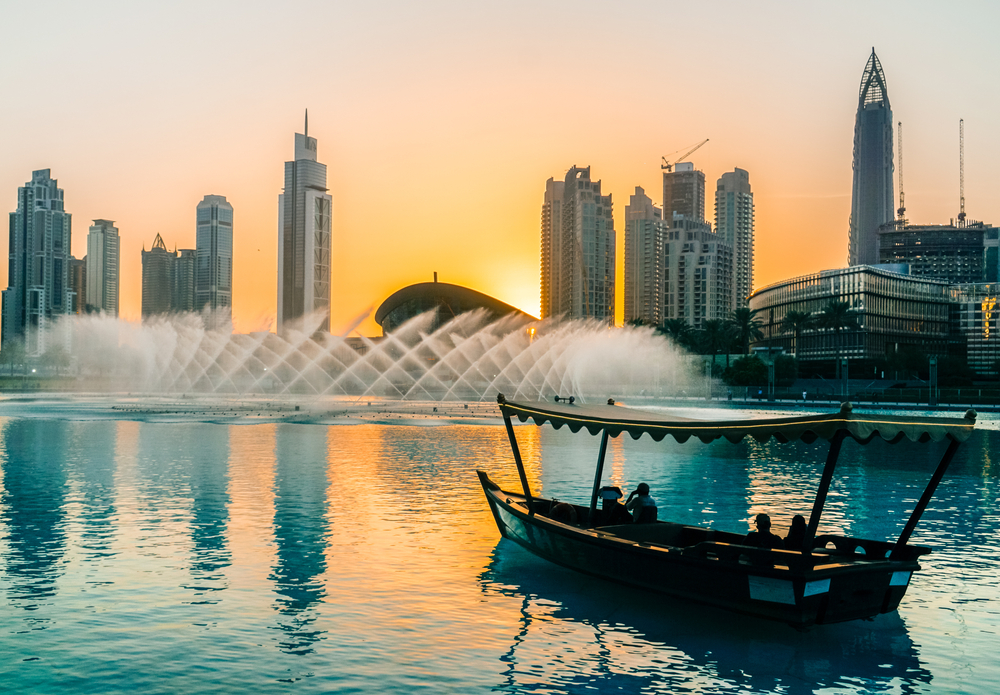 Chinese New Year 2022 will be celebrated on 1 February and while we say goodbye to the year of the Ox, 2022 welcomes in the year of the Tiger, an animal sign known to be brave, confident and thrill-seeking.
To celebrate Chinese New Year and the Year of the Tiger, Booking.com has delved into its endorsement data, which is based on the most recommended and relevant destinations by global travellers for nightlife, skydiving, wildlife, hiking, art, beach, road trip, camping, culture, relaxation, friendly people and theme parks, to select destinations for each Chinese zodiac sign that are most recommended by real travellers and have matched these insights with the typical characteristics and personality traits of the animal sign. Whether a brave Tiger seeking an exhilarating escape, a Rabbit yearning for an artistic but romantic trip or a fearless dragon looking for a wild experience, Booking.com brings you the destinations to explore based on your zodiac animal personality.
Year of the Tiger: 1938, 1950, 1962, 1974, 1986, 1998, 2010
Where to go: Dubai, UAE
For Tigers who are searching for experiences to match their brave, confident and thrill-seeking personality, Dubai offers an array of exhilarating and breathtaking experiences. Zip line across Jebel Jais, the UAE's highest peak and take in the panoramic vistas of the surrounding countryside. Or experience the thrilling activity of skydiving and see the sights from the skies – be it over the iconic Palm Jumeirah or the endless deserts, the views are astonishing and it's why Dubai is one of the top destinations endorsed by travellers on Booking.com for Skydiving.
Year of the Rat: 1924, 1936, 1948, 1960, 1972, 1984, 1996, 2008, 2020
Where to go: Madrid, Spain
This capital city is not only known for its stunning architecture, but it's also the perfect destination for the innovative and sociable Rat sign. Highly recommended by global travellers for nightlife, Madrid comes alive as the sun sets, from local cocktail bars to nightclubs, expect copious amounts of entertainment. If unsure where to begin exploring, start with a guided tour of Madrid by Night to discover Madrid's famous sights and nightlife.
Year of the Ox: 1925, 1937, 1949, 1961, 1973, 1985, 1997, 2009, 2021
Where to go: Ella, Sri Lanka
Ox is an animal sign that has characteristics of being diligent, dependable, strong and determined, making a hiking holiday the perfect match for this sign. Ella is a small town nestled in the hills in Sri Lanka and is known for its exquisite views of the surrounding green hills and outdoor activities, so it's no surprise it is among Booking.com's top endorsed destinations by travellers for hiking.
Year of the Rabbit: 1927, 1939, 1951, 1963, 1975, 1987, 1999, 2011
Where to go: Florence, Italy
Enriching experiences such as art and romance are highly valued by Rabbit signs, which makes the vibrant city of Florence the ideal match. Basking in artistic charm, from its iconic buildings to the historic cobbled streets and copious galleries that house the best of Italian renaissance art. It's no wonder this city is one of the top recommended destinations for art according to Booking.com travellers.
Year of the Dragon: 1928, 1940, 1952, 1964, 1976, 1988, 2000, 2012
Where to go: Manuel, Costa Rica
Costa Rica is famous for its abundance of national parks and thriving wildlife, making it well suited to the fearless and energetic nature of the dragon animal sign. Highly recommended by global travellers for its wildlife, Manuel is filled with an array of incredible species and marine animals just waiting to be discovered.
Year of the Snake: 1929, 1941, 1953, 1965, 1977, 1989, 2001, 2013
Where to go: Rio de Janeiro, Brazil
With its scenic stretches of golden sand, Rio is a top destination for a beach break according to Booking.com travellers and is the ideal destination for the introverted snake sign who likes to relax and experience life's luxuries. There's something on offer for the most discerning beach traveller, from off the beaten track hideaways such as the nearby island of Ilha Grande to city beaches including the infamous Copacabana and Ipanema for any animal sign who just wants to be amongst the fun.
Year of the Horse: 1930, 1942, 1954, 1966, 1978, 1990, 2002, 2014
Where to go: Los Angeles, USA
The horse animal sign, whose main personality traits are a love for travelling and independence, will love the freedom that comes with a unique road trip across the US' second-largest city. LA is also unsurprisingly one of Booking.com's top recommended destinations for a road trip. Home of the rich and famous and featuring a variety of entertainment landmarks, visitors will be spoiled for choice for what to do here while driving through the city. Catch a glimpse of the celebrity homes, park the car for a day and take a private bike tour on the scenic route from Santa Monica to Venice Beach or head to the hills to take a picture by the iconic Hollywood sign.
Year of the Goat/Sheep: 1931, 1943, 1955, 1967, 1979, 1991, 2003, 2015
Where to go: Kilpisjärvi, Finland
For the goat/sheep animal sign, who tend to be imaginative and easy-going, a camping trip to Finland may invigorate their creative minds. The small village of Kilpisjärvi is the ultimate destination to experience nature and adventure and was featured highly in the Booking.com endorsements for camping. Discover Finland's oldest protected nature reserve, the Malla Strict Nature Reserve where rare species of alpine plants and butterflies can be found. Hike up the Saana fell or Halti, Finland's highest point on the border between Finland and Norway.
Year of the Monkey: 1932, 1944, 1956, 1968, 1980, 1992, 2004. 2016
Where to go: London, UK
For the energetic and skillful Monkey sign who likes to learn new skills and cultures, London is the city for them. Teeming with culture and an abundance of things to do, it's a Monkey sign's paradise. Discover the newest food & drink pop-ups, learn about the historical women of the East End or opt for the fun activity and learn how to make sweet delights including chocolate, bonbons and truffles.
Year of the Rooster: 1933, 1945, 1957, 1969, 1981, 1993, 2005, 2017
Where to go: Chiang Mai, Thailand
Roosters who are practical and punctual animal signs will enjoy the vast diversity of what's available to do at Chiang Mai. Northern Thailand's largest city incorporates the best of both worlds with an array of practical skills on offer including lessons with a professional Muay Thai boxer and cooking classes, whilst providing a serene escape from it all with lush countryside surroundings and ancient landmarks and temples to stroll by. This beautiful city is one of Booking.com's top endorsed destinations for relaxation.
Year of the Dog: 1934, 1946, 1958, 1970, 1982, 1994, 2006, 2018
Where to go: Dublin, Ireland
One of Booking.com's top endorsed destinations for friendly people, Dublin is the place to be for dog signs. With a friendly, honest and responsible personality type, they will appreciate the welcoming personas within this Irish capital. Friendly local pubs can be found on every corner, so why not start with an afternoon pub tour to meet locals and listen to live performances of traditional music. For something a little more invigorating, partake in a group dance lesson to learn traditional Irish dancing.
Year of the Pig: 1935, 1947, 1959, 1971, 1983, 1995, 2007, 2019
Where to go: Orlando, USA
Those who fall under the pig animal sign are known to be easy-going and enjoy carefree fun. Orlando is the perfect destination for this sign, famed for its epic theme parks, large shopping malls and nightlife. Booking.com's travellers also endorsed Orlando for theme parks, so it's the perfect place to create some carefree and long-lasting memories at this adventure playground.