Zostel CEO: "We noticed a lack of hygienic, fun, safe and affordable options for ​millennial travellers"
We chat with Akhil Malik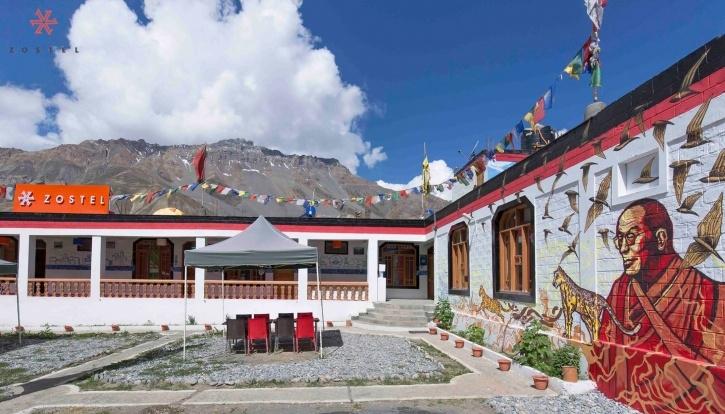 ​The first hostel chain of India started out in Jodhpur in August 2013 and now has close to 30 Zostels across the length and bre​a​dth of India and Nepal. Started by friends from IIM Calcutta and IIT BHU who got together while most of them were still in B-School, Zostel is responsible for ​shap​ing​ not just the brand but the entire backpacker hostel market in India and Nepal.
They participated in 14 B-plan competitions in India and abroad including Wharton India Economic Forum, Richard Ivey, Eureka IIT-Bombay etc and ended up winning all of them. Thus gaining a lot of confidence, publicity as well as their first investor – Presha Paragash. I discussed the journey to creating India's most millennial-friendly hospitality brand with Zostel India CEO, Akhil Malik:
TD: How did it all start?
AM: We started Zostel while we were still in college (IIM Calcutta) in 2013 with a vision to inspire Indians to travel more. We came across this concept on our exchange programmes to Europe and we loved it. Returning to India we noticed a lack of hygienic, fun, safe and affordable options for ​millennial travellers and that was the major factor that led us to start the first hostel chain of India.
We are happy to see that in such a short span of time, the concept has picked up really well in the Indian market as now there are more than 500 hostels in India.​ ​As a traveller, you no longer have just the two options that you used to have five years back, stay in an expensive property​​ ​in a a very formal setting watching TV in your room and paying a bomb ​or opt for dingy, unhygienic guesthouses.
TD: In your own words, what is Zostel's brand positioning?
AM: ​Zostel is a cool, safe, affordable and fun hangout place for the new age, tech-savy millennial backpackers. Our target customer broadly is someone between 18-35 years of age, well educated, often a young professional or fresh college graduate who is looking for a social, fun way to explore a destination with like minded people.​
​The vision of Zostel is ​to inspire people, especially Indians, to travel. We do this by creating cool, instagrammable hostel spaces marked by their social, casual setting wherein one can meet like-minded travellers from around the globe, to make new friends, share stories, engage in crazy activities and games and explore the area together in a fun, responsible way.
"A cooperative… we brought together the local micro-entrepreneurs"
TD: It was high time India got a reputable hostel chain; how is Zostel unique from others in Asia?
AM: ​What makes us different from others in Asia or probably in the world is that we don't see Zostel as a company. We are more of a cooperative, wherein we have brought together the local micro-entrepreneurs, educated them about the ​hostel concept and worked with them to ensure that no matter where you stay with us, you get the same quality and hospitality – with of course, the local flavour.
The approach of working with handpicked local micro-entrepreneurs is the sole reason why we have been able to maintain the quality and at the same time open new areas for travelers to explore (Spiti, Chitkul etc.) in a very socially as well as environment friendly way.​
This approach allows us to be seen as a company that is non-invasive to local community and rather empowers the locals to ​take control of their backyard while generating local employment.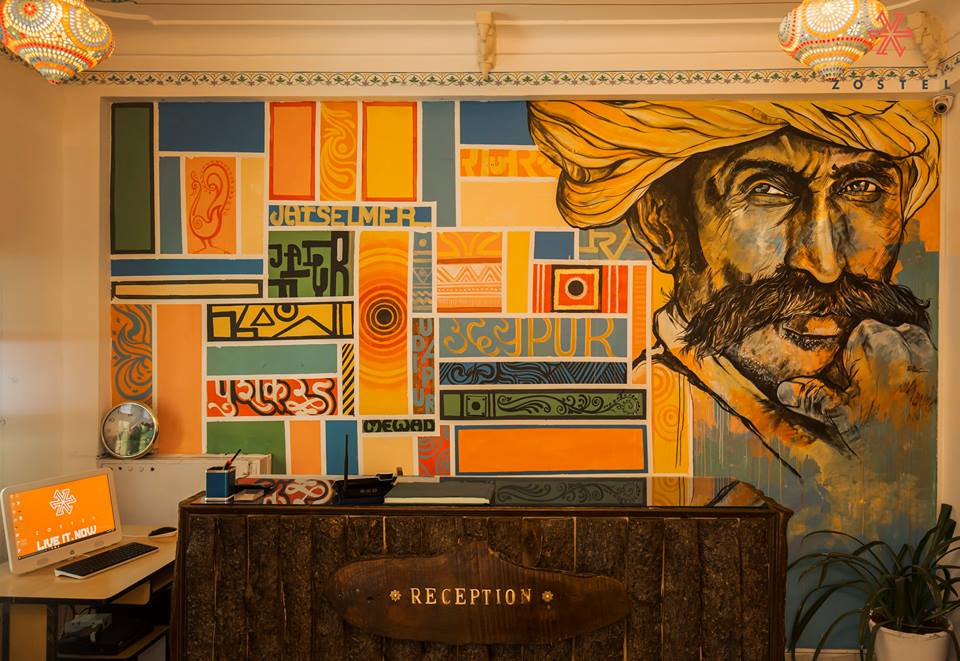 ​TD: What challenges have you faced – especially with a franchise model?
AM: Since we were starting an entirely new concept on the Indian mainland, there was no precedent for us to learn from. Being a capital intensive business we had to invest a good amount of money to start our initial seven Zostels and to prove the feasibility of the concept in India. ​
Additionally, being a brick and mortar business, one has to always been on their toes while dealing with local authorities, government departments and property owners, along with of course ensuring an awesome experience to our guests across multiple touch points – a characteristic of hospitality that makes it so challenging.
AM: ​As with any franchise concern – the biggest issue is of control. One needs to have sufficient bargaining power to be able to ensure that your brand isn't getting hurt as you expand through franchise model. Extremely strong branding helps us here as we are able to give over 50% of the business to our franchise partners directly through our own channels.
"Our selection rate is not even 0.5% when it comes to choosing our partners"
AM: Zostel has followed a very measured approach here since the very beginning. We get more than 10 franchise requests on a daily basis but we are very choosy. Our selection rate is not even 0.5% when it comes to choosing our partners.
It's imperative for us to ensure that whosoever joins this Zostel family, joins it for the right reason – that is, being genuinely interested in the concept and being willing to ​offer his/her personal time to ensure that Zostel remains the most preferred choice of any backpacker. We take someone along only and only when they are aligned with our vision.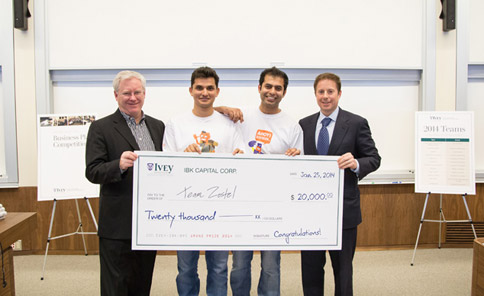 TD: What would you say is the Zostel DNA?
​AM: 'LiveIt' Now is our motto and we truly live by it. We try our best to ensure that the entire Zostel team – right from the central team to franchise partners to the hostel staff, stay happy and enjoy what they are doing today. Living in the moment and responsibly exploring the world around us is the least "a tiny speck" can do in this vast universe.
TD: What are the best and worst aspects of the travel industry in your opinion?
AM: ​India is huge and largely untapped as far as the tourism potential is concerned. No sector is as well positioned to reduce migration and to generate local employment across the spectrum as tourism​. However, one has to be really cautious as one works towards bringing the unexplored areas to the fore. Tourism has to be promoted in a very responsible and sensitive manner taking the local community along by educating them about the correct way of ensuring sustainable, environment friendly tourism.
​But the regulatory environment in India is very tedious and business unfriendly. One has to ​wade through numerous approvals with multiple agencies which work independently and with very little urgency. For new concepts such as ours, there is no policy in place and there is no authority with whom we can work to draft guidelines and simplify the process.
In countries such as Australia, Thailand and many European countries – one can get a hostel licence within a week while in India, we still don't get the concept of backpacker hostels.
"Millennials…. demand authentic, local, experiences at affordable prices"
TD: What has changed the most during your time in the travel industry? How do you and your company stay ahead of the curve?
AM: Hospitality sector is set to witness a major reshuffle globally and especially in India. Millennials – the biggest segment of travellers these days with humongous spending power – demand authentic, local, experiences at affordable prices – something the industry is gradually coming to terms with.
Even the biggies of the sector are coming up with concepts tailored for this segment – Jo & Joe (Accor), Moxy (Marriott) and Tru (Hilton) are some of the examples.
​Zostel has a very strong brand and a very active community of Zostelers. ​We keep our ear to the ground to understand the lacunae and new demands from our guests. Another factor that helps us is the fact that we are a very small, closeknit team – wherein each one of us is a traveller. It helps to be working on a problem that you yourself face as a millennial traveler.