Ctrip CEO commits heavy investment to "promote China-UK tourism"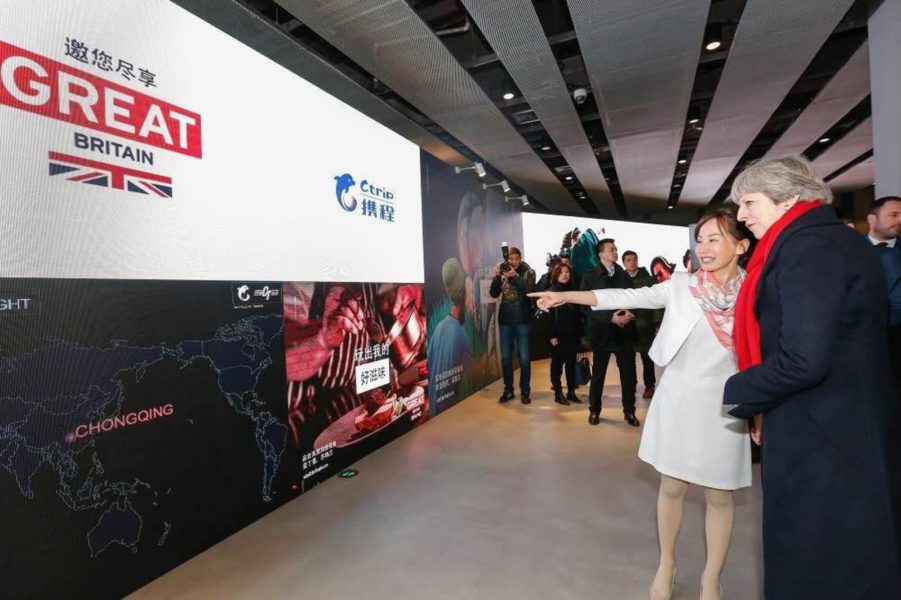 Ctrip attended the China-UK Business Forum, where Jane Sun, Chief Executive Officer of Ctrip spoke at the event and shared her thoughts on China-UK travel and how big data and technology can help to enhance the travel experience.
In her speech addressed to British business leaders as part of the trade delegation led by UK Prime Minister Theresa May, Jane Sun said, "Ctrip is strongly committed to making heavy investment in A- Artificial Intelligence, B- Big Data, C- Cloud Computing and using technology to promote China-UK tourism to promote international cultural exchange and global peace."
Ctrip's efforts in promoting tourism in Europe can be seen in our relationship with Skyscanner. Ctrip first purchased Europe's meta search Skyscanner at the end of 2016 for US$1.7 billion. Aimed at providing over 300 million registered members with a one-stop travel experience, Ctrip's close cooperation with Skyscanner not only helps to improve services and diversify products but also reflects the benefits of joint efforts and positive business connections with the United Kingdom. Speaking about collaborations with Skyscanner, Ctrip's CEO Jane Sun added, "Although we speak different languages and come from different backgrounds, we are able to realize the power of technology as we work side by side with one another." With technology and innovation being main focuses in China and the United Kingdom, it is these common goals that break the limits set by borders.
Furthermore, Ctrip's Destination Marketing and VisitBritain have reached a strategic partnership which will be focusing on raising brand awareness, expanding UK product distribution channels as well as promoting UK as a destination for Chinese outbound travelers. From the "2017 China-Europe Tourism Market Data Report", United Kingdom is the third most popular country in Europe with London coming in third as being the most popular city in Europe.
With large increase  in the number of airline ticket sales and the continuous growth of outbound tourist numbers, Ctrip continues to play a crucial role in promoting travel and understanding between the two countries. A relationship which may well prove vital  as the pressures of Brexit rise, and the UK seeks to to build and develop new and existing trade partners across the globe.