This Hotelier Went from Dishwasher to CEO

When he was 20 years old, Nehme Imad Darwiche was washing dishes in a hotel. Now at 33, he's the founder and CEO of the Darwiche Worldwide Legacy Group, making him one of the hospitality trade's youngest CEOs.
According to Darwiche, his story all began with just one word – determination.
It's an unflinching determination that started a fire in his soul. A fire that couldn't be put out, and he proved just that when he was a much younger man.
He was about the age of 20 when he told his friend George about his vision. They were washing dishes back then when he vividly remembered telling him that in a few years, he was going to be a food & beverage manager. George just laughed.
Two years later, his prophecy was realized when he became the F&B manager of the hotel. He was probably the youngest F&B manager in the Middle East during that time.
And while he was an F&B manager at 22, he said to his co-workers that at 25, he was going to be the general manager. Once again, they just laughed.
But this didn't stop him at all. Their doubt acted as a catalyst that would eventually lead him to success. He was persistent enough that he became a general manager at the age of 25.
A few years later, he resigned as a general manager to put together his own team. He pitched his idea. Got funded. And along with passionate people by his side, he built his first hotel. Within its first year of operation, the hotel had won 9 awards and brand recognition.
On this strategy, Darwiche advises that when you can deliver what you've promised from a financial standpoint, it means you have something that others don't have. And when you have that, more and more people would trust to do business with you.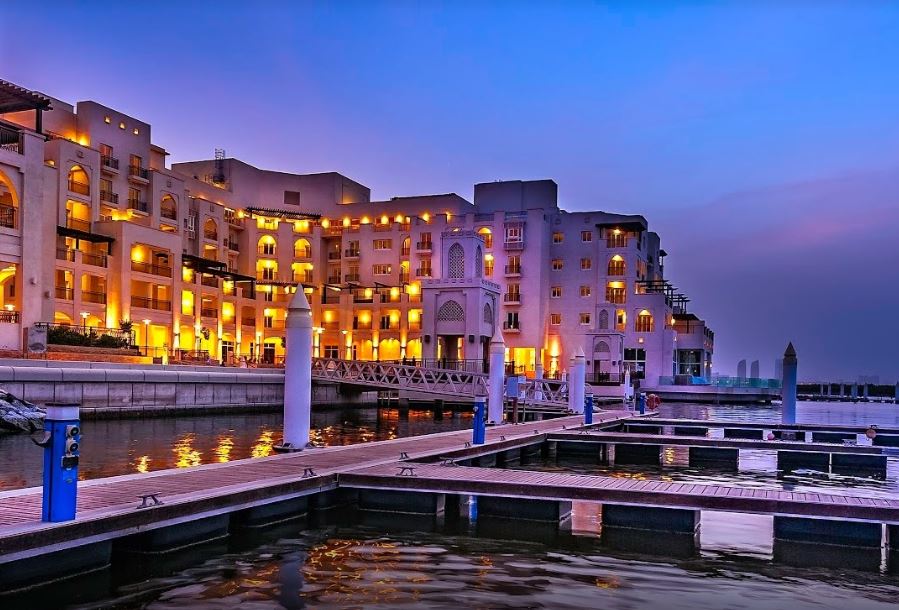 Jannah Hotels & Resorts debuted in 2013. And like an oasis in a desert, it was an idea that came to Darwiche through a dream. He dreamt of planting olive trees in the desert and this was his inspiration to start building his own empire.
Today, his group manages 9 properties across Dubai, Abu Dhabi, Ras Al Khaimah, and Sharjah. His first hotel was once a dream that blossomed in the Liwa Desert of UAE, and now it's one of the fastest-growing hotel chains in the world.
Jannah Hotels & Resorts is a multi-awarded brand, garnering recognition from the World Luxury Hotel Awards, Haute Grandeur Global Hotel Awards, and the Middle East Hospitality Awards, among other notable achievements.
Darwiche's masterplan is to build more companies to support the hotel business, such as laundry services, car and transportation rentals, etc.
There are many types of markets seeking different services and that's the reason why he's focused on creating multiple brands and business models. He wants to create a brand for every market category, to get more entrepreneurs to invest and get a bigger piece of the market share.
Darwiche's most important advice: "Every business is based on people."
He believes that you can't accomplish anything without having the right people, but simply empowering them isn't enough. He says people need to believe foremost. Because when people believe in something, they will be strong even when times are tough.
Belief creates determination, and determination leads to success.
For more information on Jannah Hotels & Resorts, visit our other articles by clicking here.