5 Boracay experiences other than exploring the beaches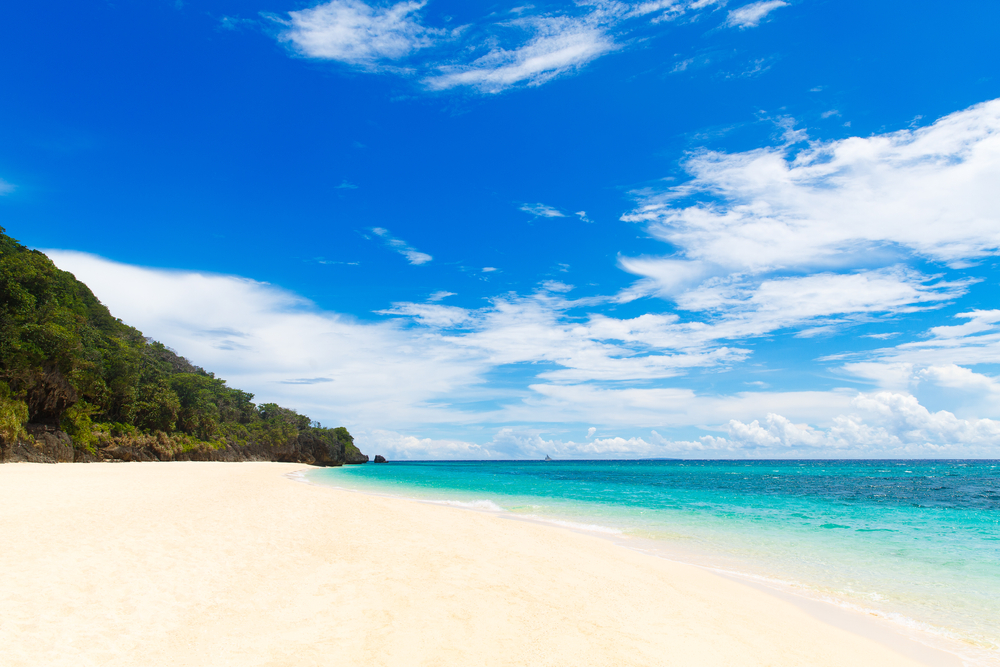 There are several Boracay experiences that do not involve water activities. Known as the crown jewel of the Philippines and hailed as one of the best beaches in Asia, Boracay is a tropical paradise for many. With its pristine beaches, powder-white sand, and amazing views, Boracay welcomes thousands of tourists from around the world each year.
Here are five Boracay experiences if you are so over with its beaches (no water activities included), so book that flight and embark on an ideal tropical holiday.
Wetland Tour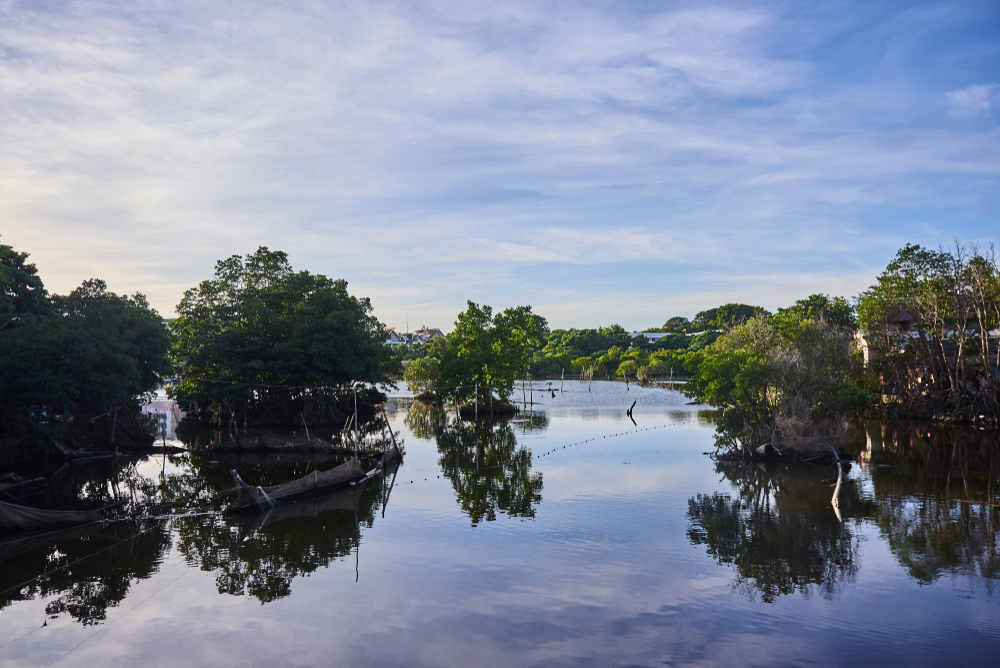 One of the new (and often overlooked) experiences in Boracay is the tour of the wetlands on the island. Southwest of Diniwid beach, Wetland No. 2 is a brackish water swamp that has been rehabilitated and turned into an arboretum for threatened native tree species. Be part of the conservation efforts and get to see some of the flora and fauna endemic on the island.
Go on a mainland adventure tour
While the island of Boracay is teeming with beaches and water activities, see its different face with an adventure tour around the inland body of water – Nabaoy River. A jungle garden next to the river serves as the base camp from which you can explore the surrounding nature, enjoy the BBQ lunch and do add-on activities such as river tubing, waterfall exploration, and mountain biking.
Food trip and retail therapy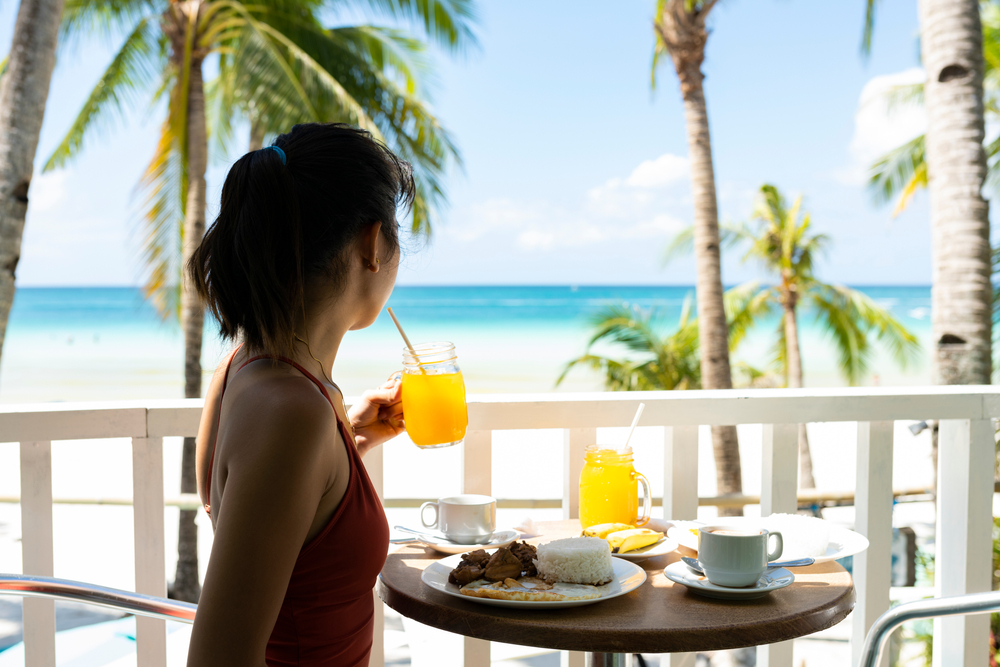 As Boracay is visited mostly by foreign tourists, the island boasts a myriad of food stalls serving different palates. Various cuisines can be tasted in food parks like the D'Mall and Station X and the White Beach is full of specialty restaurants. Even hotels boast premium restaurants with signature dishes.
If shopping is always on your itinerary, D'Mall is Boracay's open-air mall located in Station 2 between White Beach and Boracay Main Road. It has everything from convenience stores and supermarkets to various souvenir shops. It is also worthwhile to visit the Shophouse District in the Newcoast Boracay that is filled with stores, restaurants, and cafes.
Enjoy a sunset cruise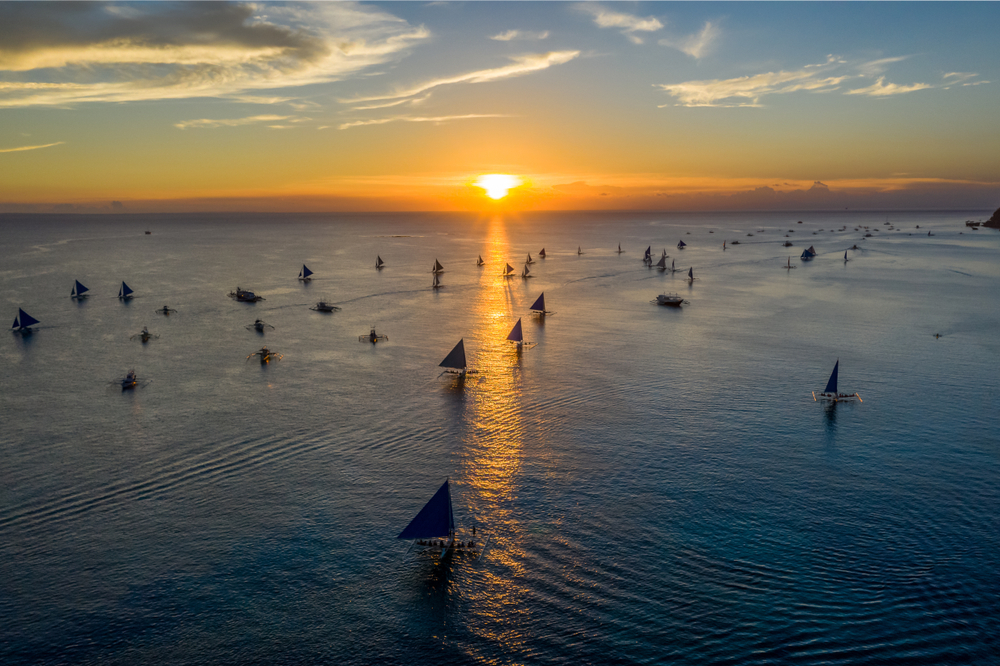 Boracay is famous for its amazing sunsets and one way to experience it is aboard a yacht cruise since the White Beach can get really crowded. Tourists will be treated to a spectacular island view while eating a luxurious dinner and drinking wine. It's a romantic type of activity for couples and families wanting to spend some time with Boracay's scenery as the backdrop.
ATI Village Tour
The Ati tribe is the native islanders in Boracay before it became a world-famous destination. Visit the Ati Village and get to meet the indigenous tribe and listen to their rich culture and the island's history. This is, no doubt, one of the bespoke Boracay experiences. The country's Department of Tourism encourages everyone to strictly follow the travel protocols by each municipality. Boracay requires a negative COVID test result before travelling and minimum health standards must be observed at all times on the island.
Visit philippines.travel/safetrip for updated travel guidelines and open destinations. For more information, download the Travel Philippines app at the Google Play and Apple Store.
At the time this was written (21 April 2021), Boracay is open to domestic travellers but they must present RT-PCR Covid Test and health declaration form as part of the requirements.