5 reasons why Le Méridien Putrajaya is the new MICE playground in Malaysia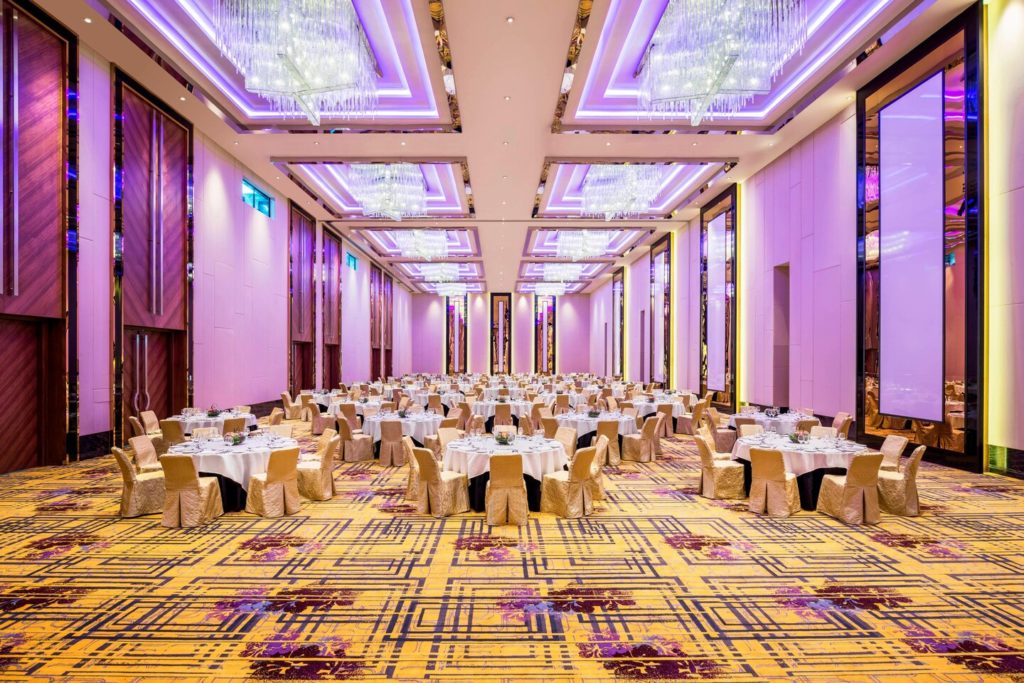 Le Méridien Putrajaya has become a premier MICE destination in this emerging and vibrant city in Malaysia. It is an ideal venue for meetings and corporate events, especially now that travel and MICE are coming back.
Putrajaya is a fast-growing market for both business and leisure travellers and it is dotted with prime architecture and green spaces proving it to be an inspired alternative to a traditional urban hotel stay in the city.
Here are some of the reasons why Le Méridien Putrajaya is the best location for MICE near Malaysia's capital.
Spaces for ideas
With nearly 3,800 square metres of function space, this hotel is perfect to host transformative events. The biggest draw of this property is its wide selection of function rooms fit for any event or conference. The pillarless ballroom is Putrajaya's newest venue for banqueting and receptions that can accommodate up to 900 people. Smaller event spaces are ideal for more intimate functions.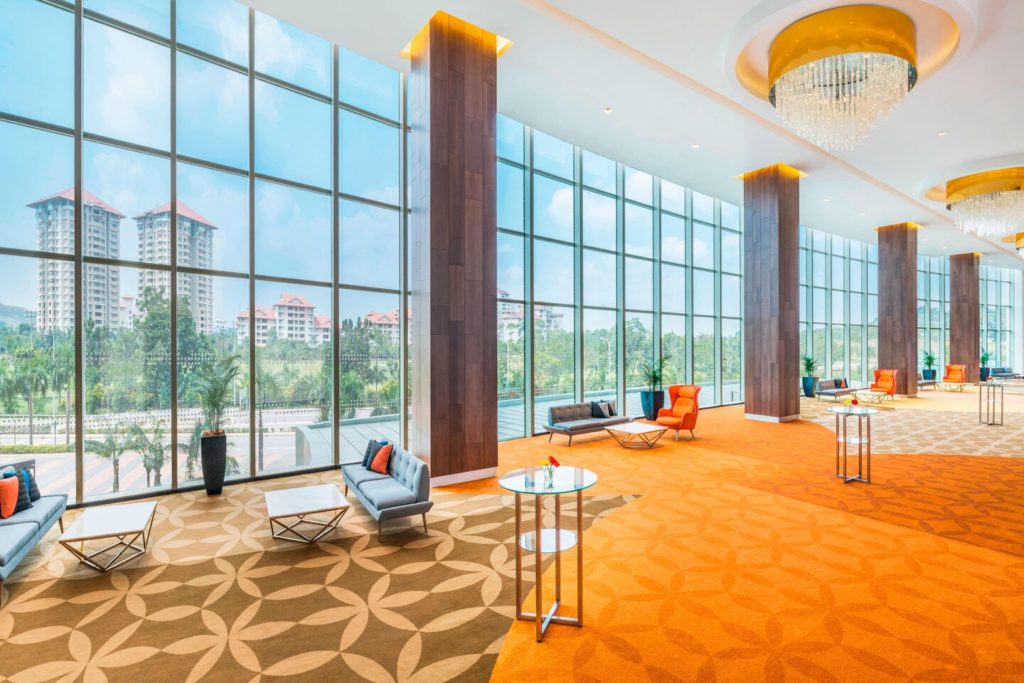 Every venue is furnished with abundant natural light and wireless broadband connectivity to cater to a remotely interactive conference or training session. Plan the event of a lifetime with the aid of the hotel's in-house experts at your disposal. Le Méridien Putrajaya is ready to help you make the best of your meetings and events.
Convenient location
Putrajaya is dubbed as Malaysia's "other" capital located in the shadows of Kuala Lumpur. The city is 15 minutes away from KL's scenic locations and rich cultural heritage; and 30 minutes away from Kuala Lumpur International Airport (KUL) by car.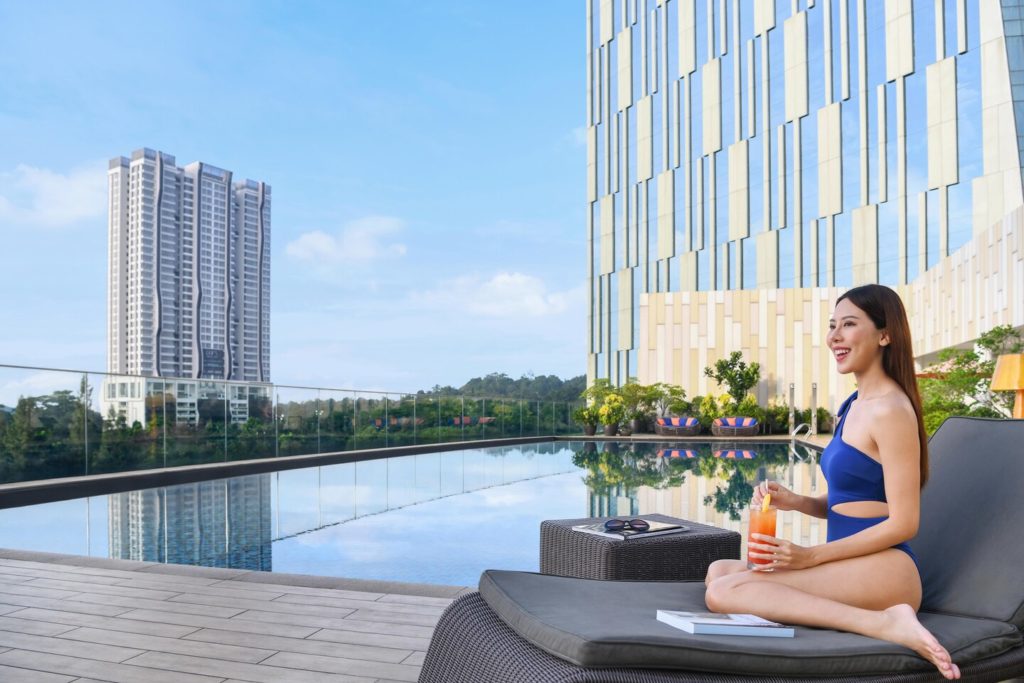 Le Méridien Putrajaya is 10 minutes away from the nation's administrative capital. The Prime Minister's office and many government departments are located here. The property is also a stone's throw away from the verdant garden area of IOI Resort City minutes from corporate offices an Olympic-size ice-skating rink bowling alley and an entertainment park in Malaysia's largest shopping mall.
Extraordinary facilities and services
Le Méridien Putrajaya goes beyond as a MICE hotel with great facilities and services. Le Méridien Hub is an innovative reinterpretation of the hotel lobby which acts as a gathering place for creative minds to converse debate and exchange. Begin your discovery of Putrajaya with access to the Le Méridien Club Lounge an inspiring area to relax and re-energize with complimentary evening drinks and canapés.
The award-winning 18-hole Palm Garden Golf Course is less than a 5-minute drive from the hotel and is ideal for any golf enthusiast. It is designed with natural elements to create a memorable golfing experience. The hotel's outdoor swimming pool facilitates total relaxation and the health club with state-of-the-art equipment will engage the mind and body in an active state.
Inspiring local and international cuisine
Two restaurants and one bar will be revealed at Le Méridien Putrajaya. The restaurants serve an extensive range of local specialties and international favourites.
Latest Recipe – For enjoyable dining at any time of the day. Every morning, awaken to inspiration with Le Méridien Signature Breakfast selection of traditional café classics enlivened with a modern twist plus Eye Opener shots that expose you to the most intriguing local flavours and end the day with a curated selection from the modern à la carte menu. Maximum Seating Capacity – 200pax
Le Mei Restaurant – Let your senses be stimulated by tasting iconic local Chinese food at Le Mei. This Chinese restaurant stands to gain a reputation through its modern and innovative "Chinese" design and authentic yet contemporary cuisine. Maximum Seating Capacity – 200pax
Latitude Bar –The perfect place to meet friends or just contemplate the enjoyable surroundings. Let skilled baristas craft the perfect Illy specialty coffee. Sophisticatedly decorated this is a stylish venue to engage in witty conversation with fellow travellers over chilled wines or pleasurable bar creations when the space transforms at night.
Discover Putrajaya, discover Malaysia
Putrajaya is a perfect jump-off point in exploring the capital. The creative-minded traveller who is passionate about architecture will surely be inspired by the colossal buildings in central Putrajaya. Discover the iconic Putra Mosque. Its 116-metre minaret is one of the tallest in the region.
Perdana Putra a clay-coloured Islamic Mogul complex featuring a green dome is a replica of the Zahir Mosque in Kedah and also serves as the Prime Minister's office. Those who are looking for inspiring experiences may consider visiting during the International hot-air balloon fiesta or the creative flower and garden festival happening every year in the city.
Putrajaya's accessibility also makes it convenient to explore the country's dynamic capital – Kuala Lumpur. Its proximity to the international airport makes it easier to fly to other parts of Malaysia such as Penang and Langkawi.