Airline industry is bouncing back particularly in the US
Guest Writers are not employed, compensated or governed by TD, opinions and statements are from the specific writer directly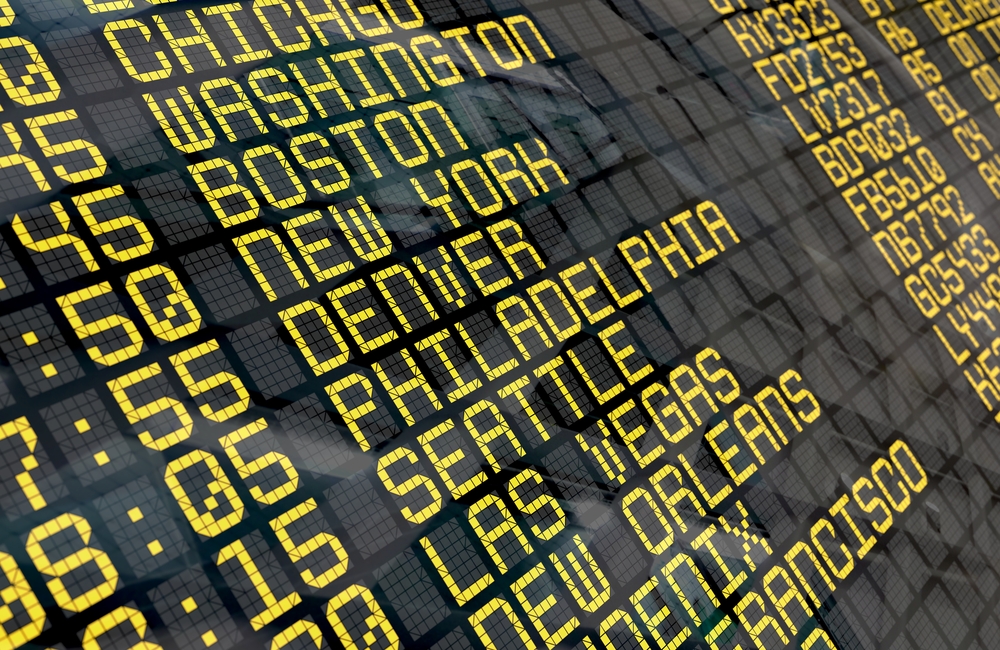 The news seems to be good for US airlines. After the negative impact due to the coronavirus pandemic, the airline industry steadily begins to recover.
The Transportation Security Administration announced on Saturday that nearly 2.03 million people were screened at security checkpoints last Friday
It marks the first time since the pandemic began that the number of screenings surpassed two million
Last year, airline officials feared they would go bankrupt as the number of people travelling each day was less than 10,000
Airlines are now reporting profits and are considering hiring crews without laying off their current staff
The news comes as leisure travel increases amid a nationwide push for people to get vaccinated against COVID-19
According to recent data, the total net sales of travel agencies reached $2.8 billion in March 2021. This is equivalent to an 82% month-over-month increase compared to February. Fortunately, March was the third month in a row with positive sales growth. At the same time, total sales increased over 120% year -over year.
The airline sector counted 14,347,442 total passenger trips in March, an increase of 29% year-over-year. The number of passenger trips domestically in the US in March reached 9,926,183, an increase of 33.80% year-over-year. At the same time, the number of international passenger trips reached 4,421,259 in March, an increase of 18.83% year-over-year.
OAG predicts that domestic capacity in May 2021 will reach 76% of what it was in May 2019. If this prediction comes true USA will be one of the leading countries concerning airline capacity. Wyoming, Montana, Florida, Utah, South Dakota, and Idaho are among the states that will see their capacity levels rise unexpectedly according to the predictions.
FlightGlobal's first Airline Business Index puts the industry at 0.58 of pre-Covid level, at the end of 2020. FlightGlobal took into consideration precious data from the 15 largest airlines and airline groups. The main conclusion the analysis focuses on is the expectation that the industry will begin to recover from the demand lows seen in recent months during the second half of 2021.
It is also true that many carriers are trying to recover from the difficulties they faced during 2020 by resizing their businesses with employee layoffs, redundancies, and fleet retirements. All these changes need some time in order to be scheduled and show results.
On the other hand, according to IATA data, the airlines in Europe recorded an 89% drop in traffic in February 2021 compared to February 2019. The percentage recorded in January was -83.4% compared to January 2019. Occupancy fell to -80.5% and the load factor decreased by 36.0 percentage points to 46.4%.
Total demand for international flights in February 2021 was 88.7% down compared to February 2019, recording a further decline from 85.7% year-on-year in January and representing the worst growth result since July 2020. The results deteriorated in all regions compared to January 2021. Total demand for domestic flights decreased by 51.0% compared to pre-crisis levels (February 2019). In January total demand for domestic flights decreased by 47.8% compared to the corresponding period of 2019. This lies in the inability to travel to China, due to government instructions to keep citizens at home during the Chinese New Year holidays.
An IATA spokesman said in previous statements that more emergency assistance is needed from governments. The functioning aviation industry can finally trigger the economic recovery from Covid-19. But this will not happen if there are huge failures before the crisis is over. If governments cannot open their borders, they will need to open their own funds to provide financial assistance to keep airlines afloat.