Airline Recovery Could Be Stifled Due To Pilot Shortage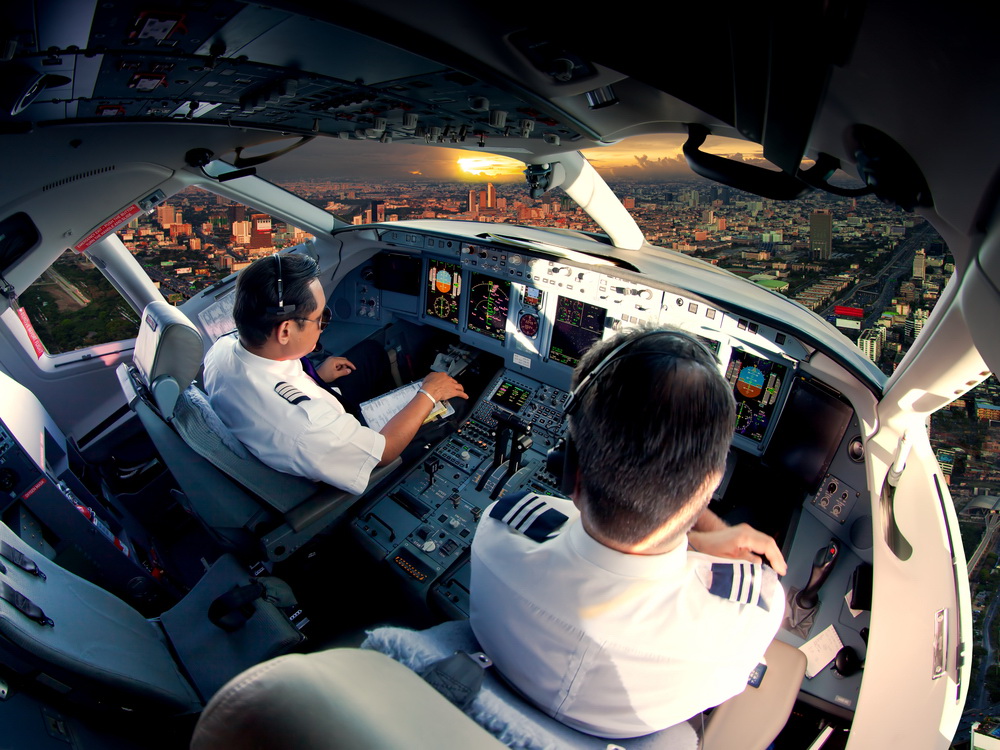 How soon the airline industry will suffer a pilot shortage is more crucial than whether it will happen at all. It's impossible to conceive that there will be a shortage of pilots when the number of flights has been reduced to a fraction of what they were before the pandemic.
There will be a shortage of 34,000 commercial pilots (almost 10% of the overall workforce) by 2025 if global demand for domestic and international travel rises above 2019 levels. This gap is based on a modest recovery scenario, which will be felt as early as next year. This shortage might increase to 50,000 if the economy recovers faster than expected.
Due to a pilot shortage in the airline industry, this scenario is becoming more and more likely. Due to the continued shortfall, smaller airlines that work for larger network carriers may be forced to combine frequencies or cancel destinations altogether.
A pilot shortage has significant ramifications for airlines. As a result of the reduced number of flights, airfares would skyrocket, as there would be fewer seats available, and airlines would need to make a profit to stay in business. Nonstop flights to smaller cities may be phased out of airline networks, and the number of nonstop flights per week may be reduced overall.
Pilot shortages might eventually limit industry growth; given the critical role air transport plays in the global economy — aviation accounts for around 4% of global GDP — a slower industry recovery could moderate global economic growth.
Before receiving an airline transport pilot (ATP) licence, which allows them to fly for airlines, aspiring airline pilots must have 1,500 hours of flight time. Many believe that the 1,500-hour rule, as it is known in the industry, is putting a substantial burden on the availability of pilots.
When the COVID-19 pandemic began in early 2020, demand for flying plummeted. There was a surplus of pilots, but it turned out to be temporary. However, to save money, airlines provided early retirement incentives to their most senior pilots, who often command the highest salary.
As the demand for pilots increased, so did the desire for flying. On the other hand, Airlines found themselves with fewer pilots than before the pandemic. Early retirements accounted for up to 15% of the pilot workforce at several airlines.
When the larger airlines resumed holding new hire classes, they heavily recruited from regional carriers.
One of the main reasons why the supply of pilots is so limited is that many people cannot afford to become pilots.
Training is typically an out-of-pocket investment for aspiring pilots, with loans available to pay costs. Many international airlines in the United States, Europe, and the Middle East have created cadet programmes to strengthen the pilot pipeline in recent years.
Passenger volume has no bearing on the demand for pilots. It is connected to flight hours and the number of planes flying, and airlines are already returning jets to service faster than projected to increase demand.
Airlines will initially be allowed to recruit from the ranks of furloughed pilots and the approximately 100,000 pilots remaining on carrier payrolls who are not flying full schedules or are on voluntary company leave. However, many experienced pilots, particularly in North America, have retired early and are unlikely to return. Younger pilots with the least experience and who will be the last to be called back may choose different careers.
Airlines in China can recover to 2019 operating levels by the end of 2020, avoiding furloughs and forced retirements. Nonetheless, the substantial growth in air travel demand in those countries is anticipated to result in a significant shortfall by 2029.
The Asian pilot shortage may be aided by emigrations of jobless or furloughed pilots from slower-growing regions such as Europe and Latin America, which could create supply issues in those regions.
A pilot supply shortage may also result in greater pay. Even before Covid-19, the most recent round of contract discussions between airlines and the pilot union witnessed wage increases. The increased expense would be a significant hardship for airlines when their finances are not looking promising. According to the International Air Transport Association, airlines worldwide lost about $120 billion in 2020 and are forecast to lose close to $40 billion this year.
While there are numerous hurdles to overcome before the pilot shortage occurs, airlines — and possibly the economy — will pay the price if the industry waits until the crisis is on top of them.
As the industry recovers from its worst crisis in history, it faces a new challenge. While the pilot shortage is progressing slowly, the repercussions are already being felt, and smaller cities routes may be affected.
To overcome this issue, airlines are turning to a new set of recruitment tools for the time being. Will it work?  Let's see.