ASEAN Tourism Forum 2018: Food trips, sustainability and scaling up in the next 50 years
Contributors are not employed, compensated or governed by TD, opinions and statements are from the contributor directly
The outlook for travel within Southeast Asia is bright and tasty. The recent 37th ASEAN Tourism Forum (ATF) saw the region's tourism ministers express optimism on growing the sector in 2018 onwards, coming from milestones achieved by 2017's VisitASEAN@50 campaign.
The 21st Meeting of ASEAN Tourism Ministers shared preliminary data (as shown on above infographic) that indicated as many as 125 million international tourist arrivals for the entire region, far ahead of the VisitASEAN@50 campaign target of 121 million global inbound visitors. Once confirmed, this would mean tourism to the region grew by 8.4% from 2016.
Weerasak Kowsurat, 36th ATF chair and tourism minister of Thailand, welcomed these developments, saying: "As we celebrate this most recent success, we still recognise the scale of the task before us and the urgency in enhancing our competitiveness to achieve sustainable development. We must, therefore, ensure that we unite to create the synergy which brings about inclusive growth and that none of us is left behind."
Tourism: best served with variety and to taste
Part of the ASEAN tourism ministers' plans was to continue investing in the travel and tourism sector in 2018 and beyond. They approved the creation of a permanent secretariat in Jakarta to improve and unify tourism industry standards across member states.
The Ministers' meeting also focused on cruise tourism, with the possible inclusion of yachting and marina activities. Discussions centred on cruise-related policies and regulations, efficiency in processes, responsibility in business practices, capacity building, destination management, and effects on local communities and the environment.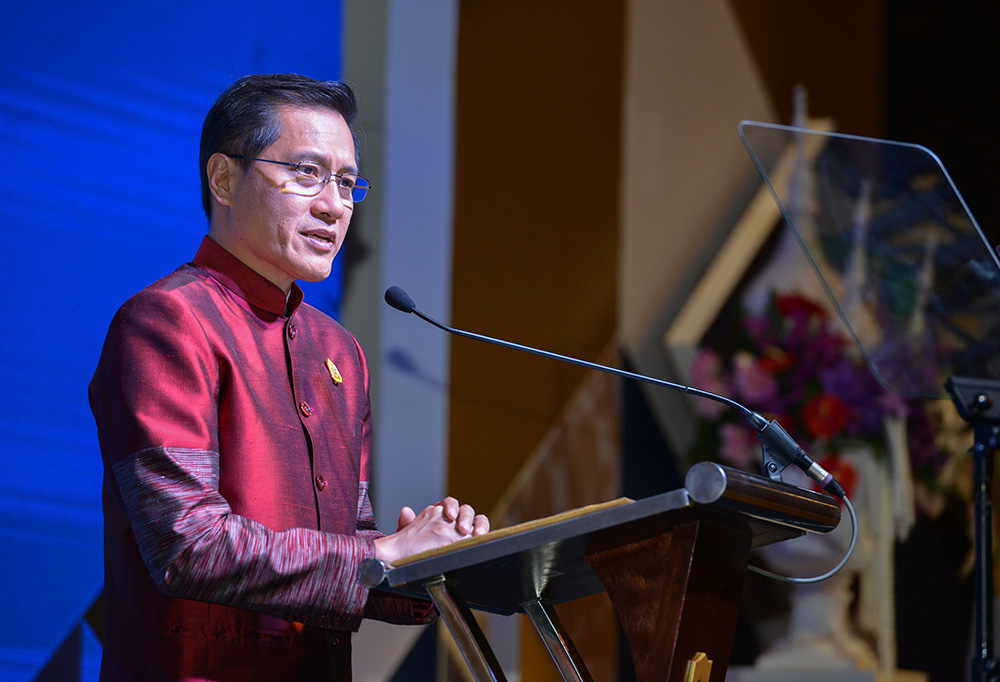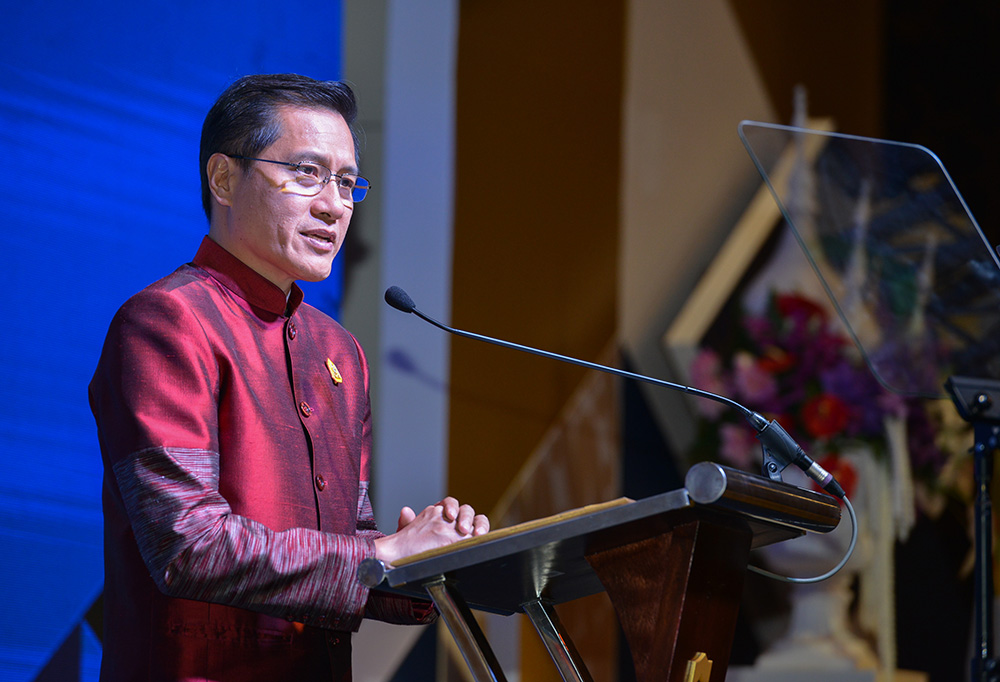 The tourism ministers also agreed to increase cross-border bus and train traffic in cooperation with their transport counterparts, who reached a consensus to ease border restrictions in 2017. Their joint plans include improving major tourism corridors and allowing travellers from member states to use domestic drivers' licenses, with research indicating that easing travel across Indochina and Singapore would boost intra-ASEAN tourism.
Central to the Ministers' meeting was the adoption of the Joint Declaration on Gastronomy and Tourism at the ASEAN Gastronomy Conference, which was themed 'The Future of Food: Turning ASEAN Tradition and Craftsmanship into Sustainable Gastronomic Tourism.' The declaration set up the region's gastronomy platform for sharing knowledge.
"Gastronomic tourism helps to create a strong sense of place for branding and marketing destinations, and also assists in maintaining and preserving local heritage and identity, and protecting biodiversity" – Joint Declaration on Gastronomy and Tourism
Featuring keynote speeches by International Institute of Gastronomy, Culture, Arts and Tourism (IGCAT) president Dr. Diane Dodd, and Auckland University of Technology culinary arts associate professor Dr. Tracy Berno, plus a moderated panel featuring Thai chefs Chumpol Jangprai and Black Panupon, the conference discussed the role of gastronomy in building competitive destination experiences, as well as in driving inclusion, citizen participation and sustainable development.
New awards launched
Speaking of sustainability, the ATF recognised 17 establishments from nine member countries at the inaugural ASEAN Sustainable Tourism Awards (ASTA). This award will run every two years as part of the ASEAN Tourism Strategic Plan 2016-2025.
The nine winners in the Rural Products category are:
Cambodia – Sothy's Pepper Farm, a farm powered by solar panels and wind turbines that showcases the kampot pepper, the first Cambodian product to benefit from the World Trade Association status of Protected Geographical Indication
Indonesia – Desa Wisata Nglanggeran, a rural town revolving around a replanted forest surrounding an ancient volcano
Lao PDR – Tree Top Explorer, a jungle hotel made of treehouses and a village homestay programme all situated inside the Dong Huasao National Protected Area
Malaysia – KOPEL Kinabatangan Wildlife Corridor, a habitat restoration programme led and managed by the indigenous Batu Puteh community
Myanmar – The Pindaya Region, featuring a limestone cave filled with more than 8,000 Buddha statues perched on a cliff above Pone-Ta-Loat Lake
The Philippines – Walk on the Wild Side, an adventure trek inside the Sabang rainforest of Palawan, 2016's "Most Beautiful Island in the World"
Singapore – Kranji Countryside Association, overseeing farms catering to vegetable production, nurseries, restaurants, pottery and homestays within the Kranji Reservoir, home to the Keranji tree (dialium indicum)
Thailand – Koh Yao Noi Community Based Ecotourism Club, a multi-awarded homestay and immersion programme hosted by residents of Koh Yao Noi island in the middle of Phang Nga Bay
Vietnam – Stay with Tay Ethnic Village, an immersion experience complete with stilt house homestays by an indigenous community outside the city of Thai Nguyen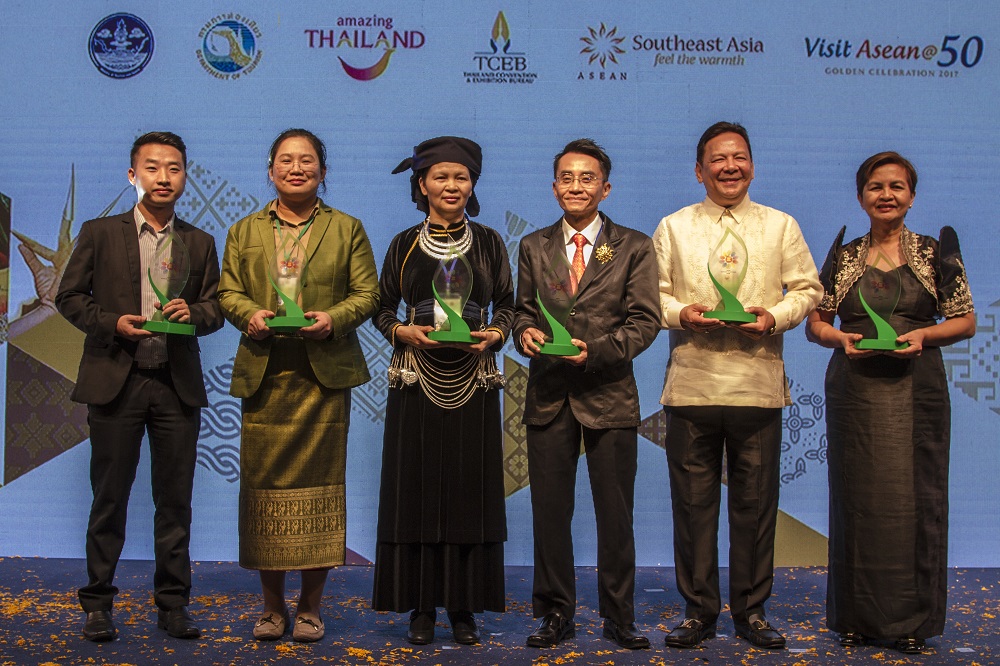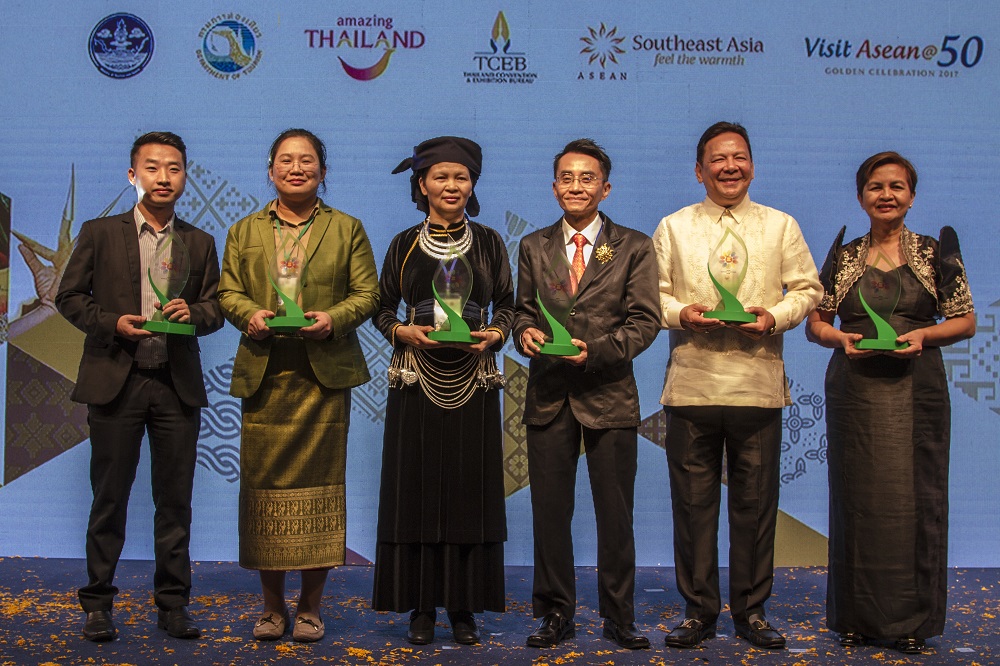 The eight winners in the Urban Products category are:
Cambodia – Wat Phnom Historical and Cultural Site, at the centre of Phnom Penh
Indonesia – Nusa Dua, a Bali island
Lao PDR – Phousi Mountain, at the centre of Luang Prabang town
Malaysia – KL Forest Eco Park by KL Tower, also named Bukit Nanas Forest Reserve
Myanmar – Kayin State's Natural Limestone Caves, within the territory of the Karen people in Hpa-an, along the Thanwin River
The Philippines – Palina Greenbelt River Cruise Experience, adjudged National Grand Winner in Community-based Responsible Tourism Enterprise in 2016
Singapore – Gardens By The Bay at the Marina Bay Precinct
Thailand – Phuket Natural Experience, a tour of the mangrove forest and Koh Taphao Noi Island packaged as "Tongkah Harbour and Vicinity Delight"
Award entries were assessed by the National Tourism Organization (NTO) in each ASEAN member state. The participating countries also standardised the judging criteria and scoring process. Auditors took inspection visits to all short-listed sites. Sounh Manivong, the tourism marketing director general of the Lao PDR Government, served as 2018 chair.
Held every January since its 1981 inception in Malaysia, the ATF is a yearly cooperative regional effort to present ASEAN as a singular tourist destination. As one of the biggest events promoting tourism in Asia, ASEAN member countries host it on a rotational basis. Other ATF events include the ASEAN NTO meeting, the Travel Exchange (TRAVEX) trade fair showcasing ASEAN destinations, airline meetings, press briefings, and a tourism conference. Vietnam will mount ATF 2019 in Halong Bay, while Brunei Darussalam will host the next ASTA along with the ATF in 2020.