Bad blood: Thailand's tourism in peril facing China's wrath
Do not mess with China as it may cost you a market of 1.4 billion. Thailand's tourism industry is in jeopardy after Chinese tourist arrivals dropped for the first time ever.
Thai's tourism accounted for about fifth of the economy and China giving Thailand a cold shoulder is critical. Recently, the Chinese Embassy issued a safety warning to tourists travelling to Thailand during October's "Golden Week" holiday following six drowning incidents involving Chinese citizens in August.
China has been known to use tourism as an economic weapon. Last year, South Korea was on the receiving end of China's wrath over installing the U.S.-built THAAD anti-missile defence system that cost the economy nearly USD 7 billion.
China subtly retaliates by cracking down online travel agencies with newly-drafted regulations. According to reports, the regulation by the Ministry of Culture and Tourism would require online travel providers to improve rescue and emergency plans, better vet and manage their on-ground service providers, purchase liability insurance, and protect clients' personal information.
While bricks-and-mortar travel agencies are required to purchase liability insurance under the current law, those regulations don't extend to online platforms. The regulation is called for as Chinese tourists fan out the globe, majorly booking trips online.
Phuket boat disaster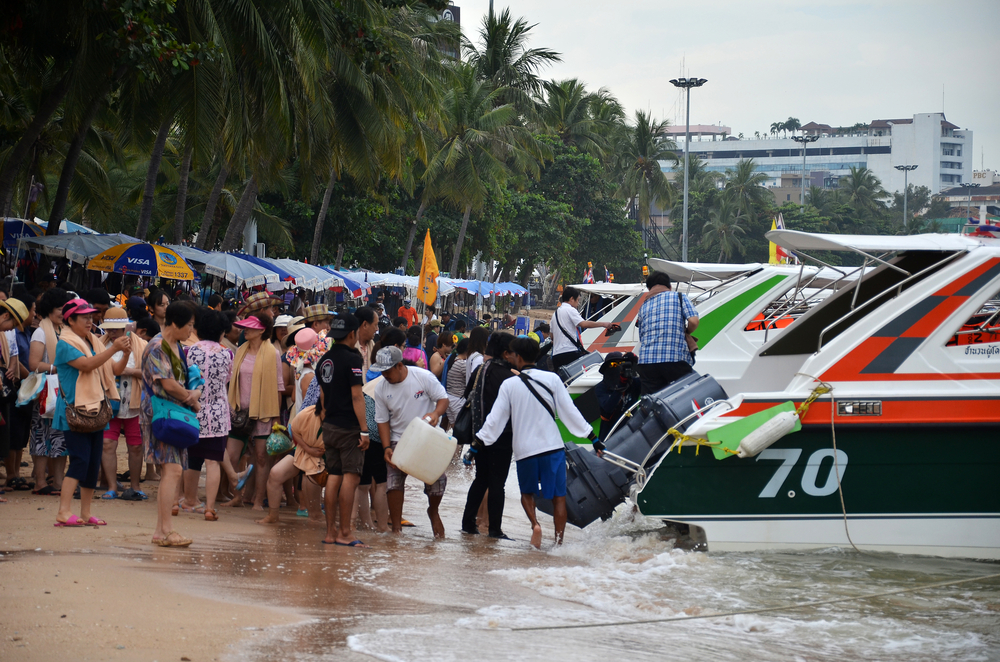 China's fear and anger ignited following the tourist boat disaster in Phuket on 5 July 2018 that left 47 Chinese dead. The boat, called Phoenix, capsized seven nautical miles off the coast of Phuket – a popular Thailand tourist destination.
The doomed boat was carrying 105 people, including tourists, crew and guides. The government and tourist police wiped their hands clean blaming the boat operators failing to heed the weather warning. This news was dampened by the nail-biting international media coverage of the cave rescue of a football team up north.
Following the incident, 7,300 hotel room bookings for July and August have been cancelled by Chinese tourists and the figures are still rising. Hotel room cancellations are estimated to account for 10-15% of the total business in Phuket.
This is supported by the ForwardKeys reports revealing that there was a marked 52.3% decrease in purchases of flights from China to Thailand from 6 July to 4 September. It also showed that travel to the country to be made during the coming Golden Week holidays between 18 September and 8 October will be down by 27%. With bookings clearly taking a negative turn among the Chinese outbound market, a coming reversal of recent arrivals growth from China can be anticipated in the third quarter of 2018.
Airport security's rage
A viral video of a Chinese tourist being hit by an airport security in Thailand is the latest rap in the downturn of Chinese tourism in the kingdom. The incident happened at Bangkok's Don Mueang airport, and the video shows the brief scuffle with the Thai security guard slapping the tourist's face. The tourist seeks refuge to fellow Chinese who may have uploaded the clip online.
Apparently, the Chinese tourist identified as Mei Ji arrived via a flight from Jakarta and was unable to show necessary documents as part of the airport protocol. Moreover, Mei Ji reportedly refused to wait inside the detention room.
The government quickly responded to the issue with Sunsern Kaewkumnerd, a spokesman for the government, said on Sunday that Prime Minister and junta leader Prayuth Chan-ocha was "upset" by the incident.
"The prime minister thought that even though the tourist could not produce documents to reaffirm his accommodation in Thailand, refused to stay in a detention room, and acted inappropriately with officials, still officials must compose themselves and treat him in line with international practice," Sunsern said in a press briefing.
The guard who was unable to control his temper was sacked and two senior airport officials were suspended. Suthirawat Suwannarat, the general manager of the airport, received a 30-day suspension.
"We cannot deny responsibility for this shortcoming and I regret and apologise to the Chinese tourist," Suwannarat said. "Although we have a right to defend ourselves, in this case, it was not reasonable."
Dengue fever outbreak
Adding to the negative image of Thailand is the dengue fever outbreak claiming 71 lives as of date, which is twice the number of fatalities in 2017. Thailand's Ministry of Public Health added that over 57,000 people in 27 regions have been affected by the illness since January.
The epidemic is just another reason why tourists are hesitant to book that flight.
USD 1 billion losses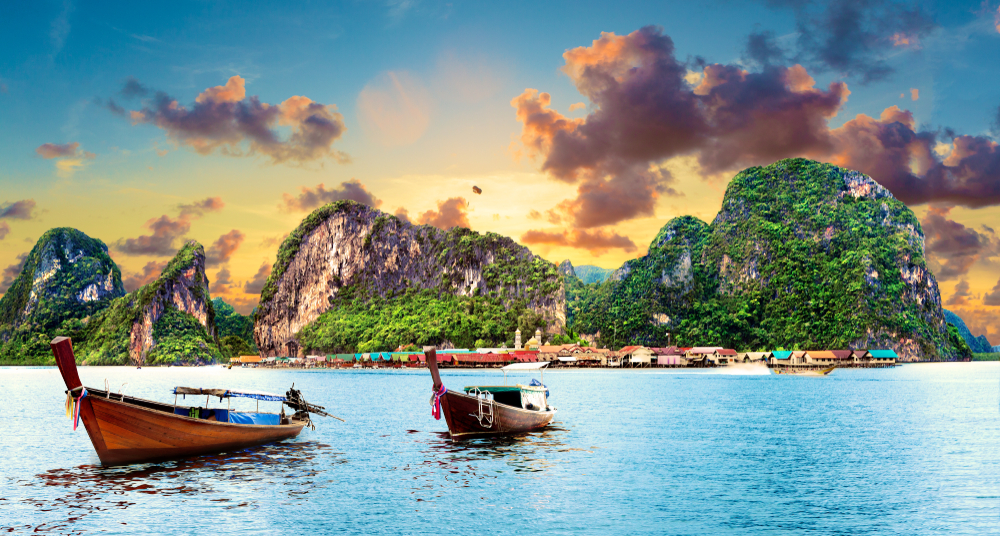 With the aforementioned issues tarnishing Thailand's image, the country's Ministry of Tourism and Sports has revised their tourism figures for the rest of the year down to 5.1 million Chinese tourists, a drop of 670,000.
Chinese travellers are the biggest spenders in the world and these figures will put a large dent on Thailand's expected collections. According to the ministry, each Chinese arrival in Thailand during the first of half of 2017 spent an average of USD 1,553. This puts the estimated total lost revenue at around USD 1.04 billion.
In an attempt to increase the influx of Chinese tourists, tourism minister Weerasak Kowsurat said that he was mulling to give Chinese tourists a double entry visa that would allow them to enter the kingdom twice. The minister also mulled the possibility of waving Chinese visa fees altogether.
While it is unlikely that the boat accident will harm Thai tourism industry in the long run, this does not comfort travel companies expecting huge sums from Chinese tourists, especially Phuket business owners who may be hit the hardest.