Blossom Hotel Houston appoints Tasir Bukhari as Director of Guest Relations
Blossom Hotel Houston, Houston's newest luxury property, is pleased to announce the appointment of Tasir Bukhari as its director of guest relations. A seasoned hospitality professional with over 25 years of customer service experience, 17 of those in luxury hotels operations, Tasir is well placed to set up Blossom Hotel Houston's guest relations department and help position the upmarket property as one of Houston's leading hotels in terms of quality standards and guest experience.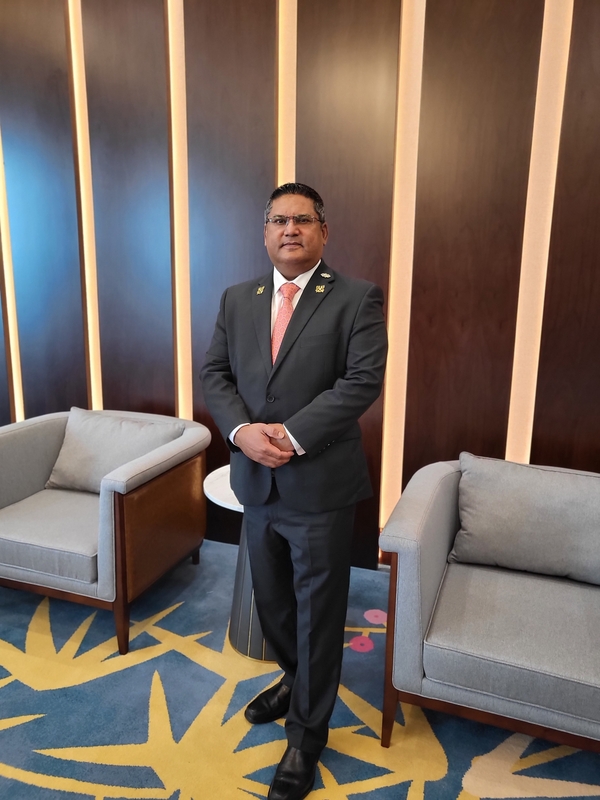 Tasir joins Blossom Hotel Houston from New York City where, as a member of both Les Clef d'Or organization of professional hotel concierges and New York City Association of Hotel Concierges (NYCAHC), he was responsible for creating extraordinary memories at some of the world's most prestigious properties.  Before moving to Houston, Tasir worked at Peninsula New York on Fifth Avenue in Manhattan, where he held the position of concierge from 2007 to 2020. This was his second stint at the storied property; in 2005-2006, he worked there as guest services manager looking after a team of 16 people. Between 2006 and 2007, Tasir served as concierge at another Big Apple icon, the Waldorf Astoria New York, where among his many responsibilities as brand ambassador was conducting immersive tours of the property for first-time guests.
During his time working in leading luxury hotels, Tasir's exposure to travelers from around the world helped him develop an intimate understanding of cultures and customs, as well as appreciation of international working environments. This combination of worldliness and understanding of domestic customers' needs will be instrumental to ensuring the guest relations team at Blossom Hotel Houston consistently provides world-class service, attention to detail and seamless stays for discerning global travelers.
Tasir started his luxury hospitality journey as a front desk agent at The Plaza Hotel, New York where he worked from 2003 to 2005. He holds a degree in International Marketing from Baruch College in New York City.
Blossom Hotel Houston is located at 7118 Bertner Avenue in Houston, Texas.  The 16-story hotel, which will stage its grand opening in early 2022, offers 267 elegant guestrooms and suites and more than 9,000 square feet of flexible meeting and event spaces.  An on-site, state-of-the-art fitness center outfitted by Peloton® is accessible to guests 24-hours a day, as well as a multilingual concierge service that will meet any guest request with a level of personalized service expected from the finest boutique hotels.  The hotel also features a stunning rooftop pool and lounge boasting sweeping views of downtown Houston.
For bookings and more information on Blossom Hotel Houston, please visit www.BlossomHouston.com.
About Blossom Hotel Houston
Blossom Hotel Houston offers an innovative international experience rooted deeply in Space City. The hotel puts guests just steps away from Houston's top-notch businesses and entertainment venues, and as the closest luxury hotel to NRG Stadium, it is also minutes away from popular Houston attractions. Whether traveling for medical needs, business or pleasure, guests can enjoy the diversity of Houston, which is also reflected in the hotel's chic nods to the city's aerospace roots, while taking advantage of the hotel's retail shopping, two chef-focused restaurants, unmatched amenities and services, luxury guestrooms and a plethora of event and meeting spaces. For more information, please visit www.BlossomHouston.com, or follow us on Facebook and Instagram.