Cathay Pacific will close its Australian flight crew base
Guest Writers are not employed, compensated or governed by TD, opinions and statements are from the specific writer directly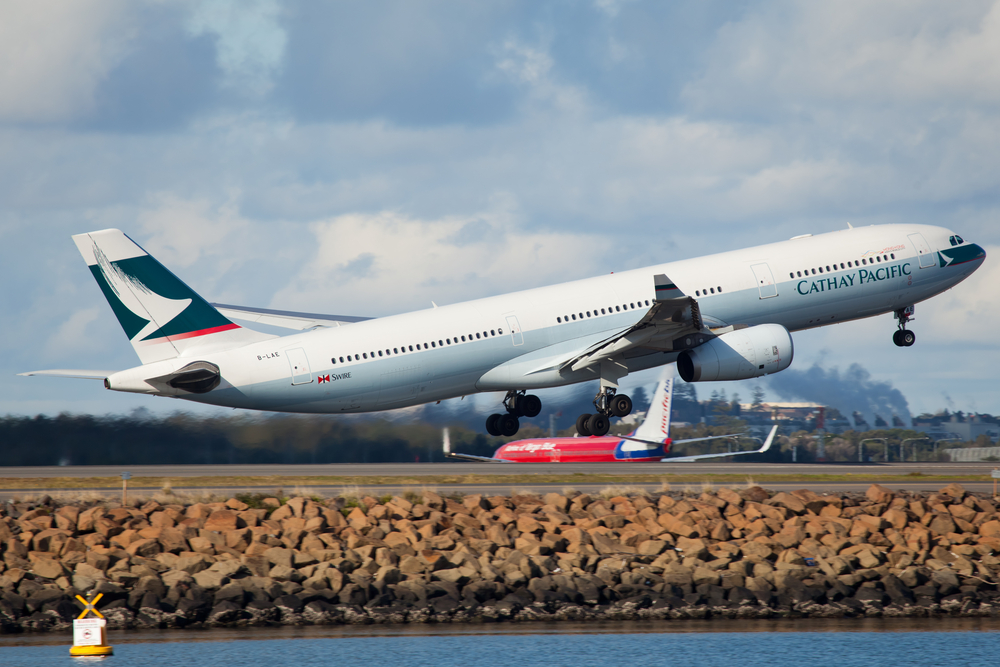 Cathay Pacific has confirmed it will close its Australian base in July. This follows news the Hong Kong-based airline will shut its Canada base. The fate of Cathay Pacific bases in New Zealand, Europe, and the United States remain up in the air.
In an email to Cathay Pacific's Australian-based flight crews, first reported in "The Australian", Cathay Pacific's aircrew general manager Deborah McConnochie said there was no alternative.
"This is not a decision we have made lightly and is not a reflection on the performance of our Australian-based pilots," said Ms McConnochie.
Australian-based flight crews were alerted in April the future of the Australian base was under review. The ongoing viability of bases in New Zealand, Europe, and the United States were also flagged for review. This came just after Cathay Pacific posted a US$2.8 billion loss for calendar 2020.
Cathay Pacific was the seventh biggest international airline in Australia in 2019, the last year of normal flying conditions. Cathay Pacific had a 4.5% market share, and that share had been reasonably consistent over the previous decade. In 2019, Cathay Pacific offered around 100 return services a week into Australia, flying to six cities. Now, the embattled airline is running a single weekly service to Sydney that carries a handful of passengers.
According to The Australian, the 121 Australian pilots based across five cities were offered a redundancy package or a relocation to Hong Kong. Relocating would involve snaring work permits from the Chinese Government.
Rubbing salt into the wound is news Cathay Pacific is recruiting Hong Kong-based Second and First Officers. According to Cathay Pacific's careers page, the airline wants Second Officers who are permanently based in Hong Kong with a minimum of 250 hours of flying experience and a vaccination certificate. The airline is also after First Officers who are permanently based in Hong Kong.
There are unconfirmed reports the Chinese Government is not renewing work visas for Cathay Pacific pilots. Consequently, Cathay Pacific only wants to hire pilots with Hong Kong residency rights.
With many Chinese pilots now out of work, some observers believe the residency requirements are a tactic by the Chinese Government to get airlines (Cathay Pacific included) to hire more local staff.
Others argue that Cathay Pacific is diplomatically going with the flow to retain good government relations. However, there's also the belief that many of the local out-of-work pilots are not trained to fly on Cathay Pacific's aircraft types. When Cathay Pacific can demonstrate the local pool of available pilots doesn't meet their needs, the airline can go back to its previous global recruitment practices.
Equally, dropping expensive foreign pilots in favour of local pilots on cheaper remuneration packages is an attractive proposition for a cash-strapped airline. It may work out cheaper for Cathay Pacific to pay out redundancy packages to foreign pilots, employ Hong Kong-based pilots, train and certify them for Cathay Pacific's widebody planes, making significant medium to long-term savings regarding employee expenses.
Either way, the outlook is grim for Cathay Pacific's Australia-based flight crews. Under-utilized Cathay Pacific flight crews globally will also likely be keeping a wary eye on their inboxes.