Chartering Yachts in Croatia is on the Rise
Croatia is a country located in the Balkans. It is a popular tourist destination with many beautiful beaches and mountains.
The country has been growing in popularity over the last decade. In 2016, it was ranked as the second most popular tourist destination by Lonely Planet.
It is a country with a rich tradition and culture. The country has been rising in popularity as people discover its beauty and rich culture.
Croatia has been well-known for its beautiful coastlines, beautiful islands, and fantastic food. With the rise of tourism, Croatia is now attracting millions of visitors each year – which means that the country will be providing more jobs and economic opportunities to locals.
Croatia has seen a rise in popularity as a tourist destination. With the increase of tourists, the demand for boat tours has also increased.
A country that is rich in culture and natural beauty. It is also home to some of the most beautiful beaches in Europe. This includes popular destinations such as Dubrovnik and Split.
The country has seen increased tourism over the last few years due to its natural beauty and proximity to other countries such as Italy, Greece, and Slovenia.
Thanks to businesses like ​Borrow a Boat more tourists can enjoy more of what the county offers, and you could be one of those just by following this link.
The meats most likely to be found are pork, beef, and lamb, and if you depart Croatia without trying the čevapi or Rakija, you've missed out on some of the most delicious dishes.
Apart from the fantastic cuisine served in the neighborhood eateries, the people are delightful. Tourists are welcomed in Croatia, and locals are ready to tell you about the nation – and what makes it unique.
Why is boating becoming more popular in Croatia?
One of the biggest enticements that keeps people coming to Croatia is one of the most cost-effective destinations for travelers. Since the prices are very friendly in terms of food and accommodation – it allows for more spending elsewhere.
This gap allowed for the increase in tourist experiences like yachting. What makes Croatia ideal for these types of business is that the Croatia coastline is over 3,500 miles long.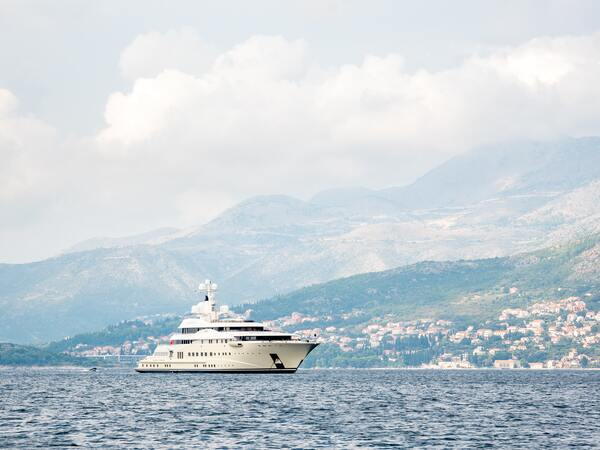 Many tourists visiting for the first time believe that Croatia is a single piece of land; however, 3,500 miles of coastline includes 1,246 islands. Yachting then becomes to perfect way to introduce new tourists to some of them.
Boating also saw a considerable rise in popularity when the global hit Game of Thrones was released on TV. Much of the shooting took place in Croatia, and millions of people globally wanted to visit. Another perfect business opportunity.
The show's King's Landing was shot in Dubrovnik. You may take a trip around the grounds and view the Red Keep, which served as the scene for the Purple Wedding, as well as the House of the Undying.
The waters around Dubrovnik are stunning, as fans of the show would already know.
Because of its position and proximity to nations such as Germany and Austria, you may easily sail to other countries nearby.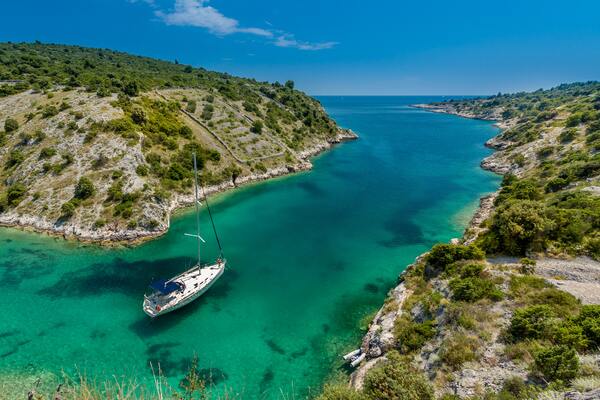 A huge opportunity for boat rental companies to capitalize on.
The Rise of the Floating Tourist
Yachting businesses have been rising as Croatia has become more accessible to those who want to enjoy spending time on the water. In addition, Croatia's coastline is perfect for those who want to go boating or fishing as it offers some of the most beautiful waters and coastlines in Europe.
Yachting offers a unique experience, and since many tourists are more likely to spend extra money while on holiday – it is the perfect combination.
The yachting industry has been on the rise for a long time. The number of people who own a yacht has increased by more than 50% in the last decade.
The yachting industry is growing because it offers an experience that is hard to find elsewhere. It is also becoming more and more accessible to people of different income levels and backgrounds, making it an attractive alternative to other forms of travel or relaxation.
The trends in travel have included wellness, adventure, sightseeing, and exploration – and yachting is the perfect way to accomplish all of those along any coastline.
The idea of a rent-a-boat business is not new. The first boat rental company was established in the 1950s. However, it wasn't until the 1990s that it became popular and started to grow in popularity. Today, there are about 3,000 rent-a-boat businesses in the US alone.
There are many benefits to running a rent-a-boat business. It's an easy way for people to get out on the water and enjoy themselves without having to buy a boat and deal with maintenance and storage costs. It's also an opportunity for people to make extra money on top of their regular jobs or careers by renting out their boats when they're not using them.
Celebrity Influence
One of the most significant impacts on people's wish to take to the oceans on a yacht is that it is seen as a luxury item that celebrities often do. Media outlets are awash with our favorite sports, movie, and music stars on yachts smiling in the sun.
It used to be that yachts were inaccessible to all but those with a substantial disposable income. The increase in boat renting businesses has offered the opportunity for anyone to rent a boat – with a skipper – and head out onto the open seas for a while.
Since most people can't afford a superyacht for a week, smaller boat rentals offer reasonable prices and a similar experience. Rent-a-boat business models are smart and capitalize on everything that makes tourism such big business.