COVID-19 Vaccine and Your Travel Plans
Guest Writers are not employed, compensated or governed by TD, opinions and statements are from the specific writer directly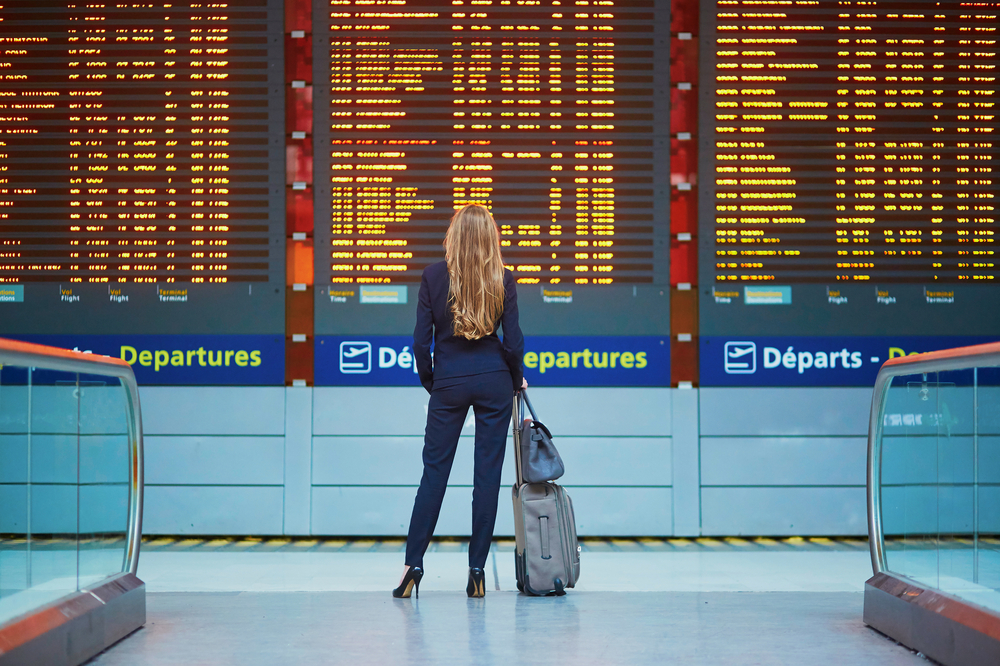 This morning it was announced that there will be a delay with the Pfizer BionTech vaccine arrival to our shore as Pfizer is experiencing some logistic problems to cope with the huge demand around the world and particularly in countries that are struggling to contain the virus transmission, like Europe, the US, and Brazil. The US has already administered 16 million COVID-19 vaccine, and even though less than 5% of the population has been vaccinated so far, some travel providers are already accepting proof of vaccination as a requirement to travel.
It's quite clear that travellers who've had the vaccine are itching to hit the road and we will have those here too when the time comes.
So, once you have been vaccinated, can you immediately head to the airport?  Is it safe to toss your mask, board a plane, and travel worry-free?  The short answer most likely is:  No.
Here is everything you need to know about traveling after being vaccinated.
The arrival of multiple vaccines has inspired optimism about the return of travel, and it's likely that many, if not most, countries will eventually require proof of having received a COVID-19 vaccine for entry, as we reported in December.
But even if you have been vaccinated, you might not be fully in the clear, as the vaccine doesn't protect you until at least one week after you've taken the second dose (if it is the Pfizer BioTech vaccine), several experts say.
Experts say that it takes a while for the immune system to kick in. Therefore, it's not safe not to hop on a plane the next day and expect that you are totally immune.
Can you spread the virus if you have been vaccinated?
The United States CDC (Centre for Disease Control) says it's possible a person could be infected with COVID-19 just before or just after vaccination. But the vaccine will not make you sick with COVID-19, nor will you test positive after being vaccinated.
But what is not clear at the moment is whether someone who has been vaccinated can carry and spread the virus to others, without expressing any symptoms. Some virologists including Dr. Fauci have said that it is possible and therefore that will lead to the possibility that upon arrival in your destinations, you may get tested and quarantined until all clear or else is given.
That is why experts say if you are travelling, it's essential to continue practicing all recommended health measures. So, if you planning to throw an indoor party to celebrate your vaccination, probably is not a good idea.
Indoor and other high-risk activities should be avoided, even if you are around others who have been vaccinated.
And if you are thinking about heading straight from your first vaccination appointment to the airport, that's not a great idea either. Trials of the first doses of the Pfizer and Moderna vaccines had a 52.4% and 80.2% efficacy rate, respectively.
We can all see that COVID-19 still behaves in a way where scientists don't have all of the answers and data points, and therefore we can't have large get together and treat life as back to normal until everyone has been vaccinated. Even though you are protected, you need to protect others, hence why it is still necessary to take precautions.
What happens if I travel to a place where many people have not been vaccinated?
We are seeing that the vaccine rollout in Europe and in the U.S. hasn't gone as smoothly as planned and it's fair to say that this was a possibility.  That means that when the vaccination campaign starts in Australia if you will be travelling either within Australia or abroad, you will come into contact with people who haven't been vaccinated. Therefore, even after vaccination, the various state government may keep the quarantine in place or put in place other measures to safeguard those that have not been vaccinated.
So, at the moment it looks like this:  just because you have been vaccinated doesn't mean you can disregard all public health advice. You must continue to wear a face mask, practice social distancing, and pack your hand sanitizer and disinfecting wipes along with your passport.
Experts and governments are still figuring COVID-19 and its effects on people even after being vaccinated, so just because you received your shot doesn't mean you aren't a threat to others.
That is why it's important we achieve herd immunity (which occurs when a significant percentage of a population is immune to an infection).
Being vaccinated against COVID-19 is a vital step toward beating out the pandemic and will be key to travel's comeback. But even if you have been vaccinated, experts cautioned travellers to continue practicing the health standards introduced during the pandemic.