Delta CEO Shows Employees Why 2021 Will Be Another Difficult Year
Guest Writers are not employed, compensated or governed by TD, opinions and statements are from the specific writer directly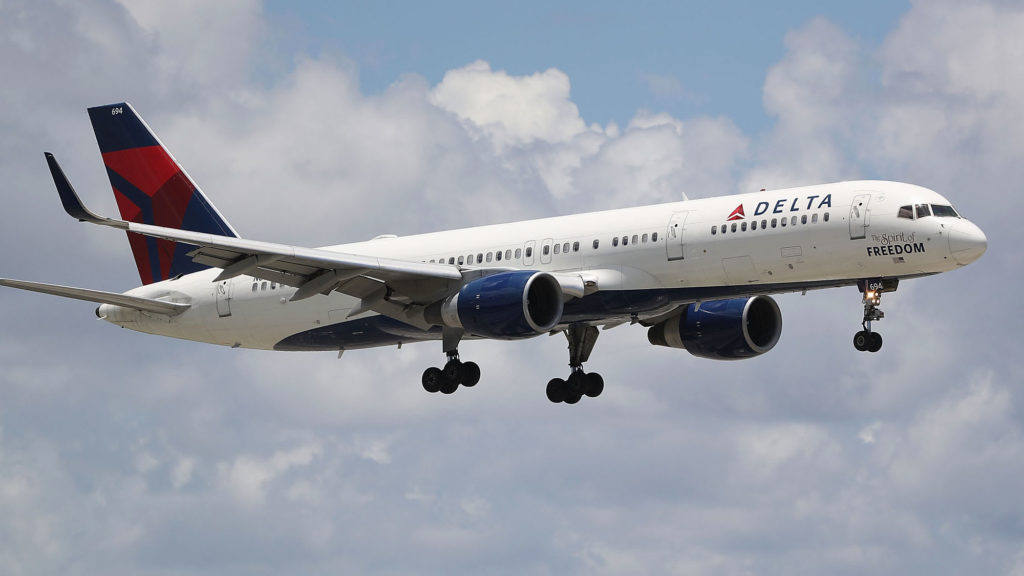 Running what was one of the world's top-performing airlines by revenue through the middle of a pandemic – something the industry has never experienced– meant a lot of revaluation and reconstruction. Now, as the airline works to chart a path forward, a memo from CEO Ed Bastian shows the airline expects a rocky road ahead.
Traditionally, at the start of each new calendar year, airlines chart a path forward for the next 12 months and try to share that vision with their staff and customers. This year, those memos were nothing like the last few years. Mr. Bastian's memo this year marks the start of what the airline expects to be another difficult year, but one where it can hopefully minimize losses and cash burn.
"The beginning of 2021 is no different. Once again, we have ambitious goals for the next 12 months, and they are centred around our core values: taking care of our people and our customers. While I am optimistic this will be a year of recovery, the continued uncertainty of the pandemic means we'll need to be nimble, ready to adjust our course and adapt to an ever-changing environment."
After 2020 saw the lowest number of passengers flying in a day in recent history, airlines are certain that 2021 will be much, much better.
"It's likely that we'll experience two distinct phases during the next 12 months. The first will look a lot like 2020, with travel demand deeply depressed and our focus on ensuring the health and safety of our people and customers. The second phase will begin only when we reach a turning point with widely available vaccinations that spur a significant return to travel, particularly business travel. We continue to expect that we will achieve positive cash flow by the spring."
This statement emphasizes the varying nature of the current aviation industry. First, the industry is riding on a vaccine that has just started being distributed. Currently, almost no countries have indicated what restrictions will continue to exist or proof of vaccination that will be necessary for a resumption of travel.
With most people waiting for a vaccine expected to get one in perhaps March and beyond, depending on where they live, governments have some time to figure out how they want to handle this. However, airlines will know that this will not happen simultaneously across major markets, nor will it happen uniformly with similar restrictions in each country. This sets airlines up to deal with a complex array of restrictions before they can fly paying customers again.
Delta has rebounded from its lowest point in 2020, but the recovery ahead will still prove challenging.
Up until then, airlines need to continue what they did in 2020: minimize cash burn and shore up liquidity. While Delta is looking from a liquidity standpoint heading into 2021, that cash can evaporate quickly in managing a massive global airline.
Delta Air Lines cut down over 200 aircraft from its mainline and regional fleet in 2020, making the airline much smaller and nimbler. In many ways, 2021 is the year to be small. First and foremost, the global marketplace is going to continue to be volatile. And airlines have taken two different courses of action.
First, carriers like United, JetBlue, and Southwest have pursued an expansionary plan. This means airlines have sensed market opportunities and jumped on them in a bid to get new revenue and more passengers. These include point-to-point routes and hub-and-spoke routes where airlines can leverage connections to fill up their aircraft.
Delta has taken a second approach. It has deferred aircraft orders and preferred to remain small. Instead, it is fine spilling over demand rather than having excess capacity. Through at least March, the airline is continuing to block seats on its aircraft.
Staying small minimizes Delta's risk and helps it get to an investment-grade balance sheet with break-even financial results. This, however, comes at the expense of a robust route map that could prove to be a decisive blow against the airline in the future.
Delta is rebuilding itself. Bastian is clear that he does not want to see Delta come back in its 2019 form but rather be a customer-focused airline from 2021 and beyond amid an uncertain marketplace. 2021 will be a decisive year in Delta's future strategy. In this industry, anything is possible. It is more likely that Delta stays small and axes routes or postpones them until 2022 and beyond.
In short, 2020 was a tough year for airlines, but 2021 will be another difficult year. The first half of the year, at least, will see the same uncertainty that 2020 saw. Until vaccine guidelines are out, borders reopen, and more people are comfortable to travel again, Delta's going to be in a tight spot when it comes to its plans for the year.