Direct Booking Summit: "China is the Wild West of hotel distribution"
The Triptease Team speaks with Chetan Patel, ONYX Hospitality Group
Contributors are not employed, compensated or governed by TD, opinions and statements are from the contributor directly
Ahead of the Direct Booking Summit in Singapore next February, Triptease has spoken with Chetan Patel, VP for strategic marketing & e-commerce at ONYX Hospitality Group.
The inaugural Direct Booking Summit: Asia-Pacific will touch down at The Fullerton Hotel in Singapore on 27-28 February 2019. In anticipation of what promises to be an unforgettable event, Triptease has been catching up with its best-in-class speakers about direct bookings, the APAC hotel industry and what the future holds.
In this interview, Triptease speaks with Chetan Patel, VP strategic marketing & e-commerce at ONYX Hospitality Group. Patel will be drawing on his extensive experience of online travel in his moderation of the panel, 'The state of the hotel-OTA relationship'.
What can Direct Booking Summit attendees expect to learn from your panel?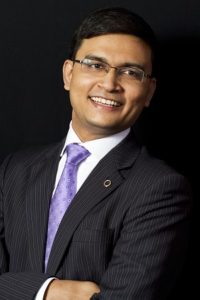 Delegates will hear about how the distribution landscape keeps evolving faster and faster. We'll cover the algorithms that wreak havoc on hotel price integrity. We'll also address the question of whether hotels should participate in all of the offers and campaigns options available with OTAs — or is there a way to have a robust distribution strategy without discounting, member rates and secret offers?
We'll suggest strategies that can be used to lower your distribution costs, and also address the things that could raise those costs. Finally, we'll look at the strategies that work best when converting OTA guests to direct.
In an interview with Airline Information, you mentioned that your end goal is to achieve "real-time, 1-to-1, personalised, seamless interactions" with your guests. How does your OTA strategy fit into this goal?
Obviously, OTA customers are harder to communicate with in this fashion because OTAs do not share the contact details of our guests with us before the stay. However, a significant proportion of our OTA guests are signed up as loyalty programme members with us. Some of them continue to book via OTAs, but we do have their contact details. We do pre-arrival, in-stay and post-stay communications with them. They are also sent different offers to the rest of our database and receive those offers more frequently until they convert to direct bookers.
"We will go more aggressively after any offers and campaigns"
In our efforts to achieve real-time, 1-to-1 interactions with guests, we will go more aggressively after any offers and campaigns that help OTAs keep guests themselves (like member-only offers, private sales, Booking Genius schemes and others). Why attract guests that will be harder to convert to direct?
What is ONYX currently doing to influence guests who did not book direct?
We have a loyalty programme and a CRM system. Properties receive regular notifications about members coming to check in. Our CRM system automatically picks up non-direct bookers based on set configurations and provides suggestions to the front office and reservation teams about how to deal with such guests — such as by asking them to sign up to our loyalty programme.
How do you encourage guests to book directly on your websites?
Most hotel websites convert guests at a rate between 1.5% and 5%. A huge number of guests visit both OTA and brand websites before they book. If a booker never visits a site other than the OTA they book with, there's not much we can do until they show up at one of our properties.
However, there's a lot we can do on advertising and on the brand website. We employ brand-exclusive offers (sometimes with promo codes), loyalty programmes, and a more aggressive bidding strategy if we can tell there's a strong intent to book.
"There's a lot we can do on advertising and on the brand website"
A strong focus on rate parity is also part of our 'book direct' strategy. Once on-site, our personalised messaging and offers take over to increase the chances of converting the guest.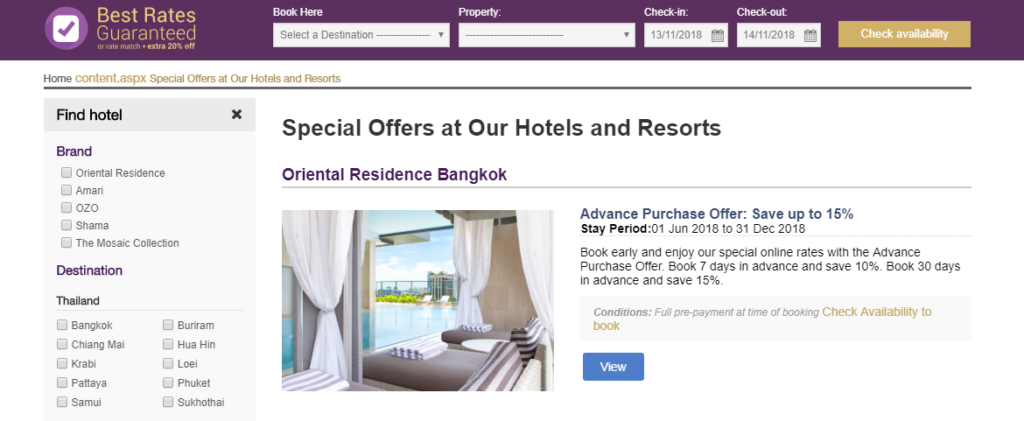 How does online travel in China differ from the rest of the Asia-Pacific region?
China is still the wild west of hotel distribution. We have reasonable control over our rates in the rest of the world, but in China, it is a much tougher undertaking. Even dynamic rates tend to get undermined with extremely low markups.
"Price is the only thing that wins most of the time"
Ctrip's dominance is clear, but there isn't much visibility into their buying and selling patterns. Then there is Fliggy, Meituan, WeChat and other marketplaces, which are so unlike distribution everywhere else. Winning direct is so much more difficult in China, and price is the only thing that wins most of the time.
What are your thoughts on the Direct Booking Movement?
I am always sceptical of big causes, but I am glad that this is happening. Any awareness to wrest control back is welcome. I know many who have given up on direct bookings. Some don't even try.
"I hope the Movement instils a level of confidence"
There is a huge opportunity for startups and agencies here, considering the amount of money that hotels pay out in commissions and margins to OTAs. I hope the Movement instils a level of confidence that gets hotels to pay more attention and to try various strategies to boost their direct business.
Finally, what major trends do you forecast for hotel distribution in 2019?
Google will be a force to reckon with in 2019. After dominating search, they are about to take over meta, which is the second-largest referrer in paid advertising. They will take the review collection crown from Booking.com (if they have not already done so in 2018). TripAdvisor may struggle.
"Google will be a force to reckon with in 2019"
OTAs are distracted by attempts at diversification, and this may be a good opportunity for the Direct Booking Movement. More and more hotels will realize that static rates are working against them, and the large chains are on to something by going fully dynamic.
Ctrip will realise that international expansion with Trip.com is much harder than they thought, as their unauthorized rates draw firmer responses from hotels.
Great awareness about direct bookings in Asia — and access to new technology — will draw more hotels into the movement. Expect more vendors and startups to jump into the arena.