Do I need a visa to visit South Korea?
South Korea has so much to offer when it comes to tourism and travel. From palaces to cultural sites and more, it's no wonder so many people want to visit this beautiful country. If travelers have dreamed about visiting South Korea, there's no time like the present to plan a trip.
Travelers who want to visit South Korea need to make sure they are in compliance with the country's visa policy. This policy will be different for visitors from different countries of origin and those traveling to South Korea for different reasons.
The Korea Electronic Travel Authorization (K-ETA)
While South Korea has a visa waiver agreement with over 100 countries around the world, many of those agreements are currently suspended because of the COVID-19 pandemic. This list is updated regularly and so travelers need to check and make sure travel is allowed before they attempt to enter South Korea.
For the countries whose citizens are currently allowed to enter South Korea, there's a new requirement as of September 1, 2021. Now, those citizens must obtain a South Korea ETA (K-ETA) before they leave home.
This document can be obtained by applying online and the application must be completed 24 hours before the traveler boards their flight to Korea. That way, they will have permission to enter the country well before they arrive there.
The K-ETA is valid for travelers who are tourists, those visiting family in South Korea, people attending an event or a meeting, those seeking medical treatment, those coming for business purposes, and those participating in a competition or a game of some sort.
Travelers will be allowed to stay for 30, 60, 90, or 180 days, depending on their country of origin. It is up to each visitor to ensure that their stay falls within South Korea's requirements.
Other Visas to South Korea
Travelers who are coming from countries that are not covered by the K-ETA and those who need to stay for longer than the time allowed citizens of their country under the K-ETA will need to get a separate visa to South Korea.
South Korea currently requires travelers who want to get a visa to visit an embassy or consulate before they travel. They will need to make an appointment, bring the necessary documentation for their visat type with them, and follow all instructions they are given at the embassy. They should do this well before they travel to make sure they get the visa they need in plenty of time.
All travelers wanting a visa to South Korea will need to bring the following items with them to their consular visit:
A valid passport from their country of origin, with at least 6 months of validity past the date they intend to arrive in Korea, with at least 2 blank pages
A completed visa application
Cash, a check, or a credit card to pay the application fee
A photo that meets South Korea's specifications. Most passport photos will qualify.
Proof that they have sufficient funds to support themselves while on their trip to South Korea
Additional documentation required for different types of visas will be covered below. There are several visa types issued by the South Korean government.
The South Korea Student Visa
The Student Visa is for anyone wanting to attend an educational institution, including a university, in South Korea. They may be issued in short- or long-term options, depending on the length of the course of study. There are other sub classifications that may apply to some students.
Students wanting to apply for this visa will need to submit proof that they have been accepted at the educational institution they plan to attend.
The South Korea Business Visa
This visa is for any international citizen planning to conduct business in South Korea and covers activities like attending business meetings, conducting market research, signing contracts, and more. Travelers wanting this type of visa will need to show that they have been invited by a host company in South Korea.
The South Korea Family Visit Visa
Travelers who plan on visiting family in South Korea for longer than 90 days should apply for this visa. It is also required for international spouses of South Korean citizens, and for both spouses and children of those who are traveling on other types of South Korean visas.
The South Korea Tourist Visa
Visitors who do not qualify for a K-ETA and whose countries do not have reciprocal visa waiver agreements with South Korea should apply for this visa before they visit the country. This visa is useful for purposes of sightseeing, taking tours, visiting family and friends for less than 90 days, and even receiving short-term medical treatment in the country.
Applicants will need to prove that they have travel plans in South Korea and that they have funds to cover the total cost of their trip.
The South Korea Work Visa
Travelers who have a job in South Korea can apply for the South Korea work visa. They will need to show proof of employment in order to qualify for the visa. There are different categories of this visa for different types of jobs, such as for researchers, technology workers, and more. There is a separate visa that visitors can apply for if they want to look for work in South Korea.
The South Korea Working Holiday Visa
People between the ages of 18 and either 25 or 30 (depending on country of origin), can apply for this visa if they want to spend up to a year living and working in South Korea. The primary purpose of the visa is for travel, but people with these visas can work to cover their living expenses.
Applicants for this visa need to have a completely clear criminal record. They should also prove that they have enough money to cover their costs at the beginning of their trip.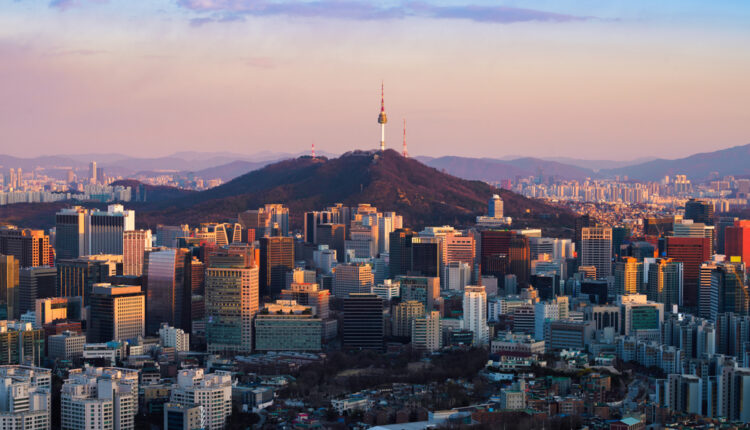 Visit South Korea Today!
Travelers who have been waiting to visit South Korea don't need to wait anymore. Now they can get a visa and take the trip of their dreams. Check out natvisa.com for a brief guide on your visit to South Korea.