Enjoy a trip abroad without worries with these useful tips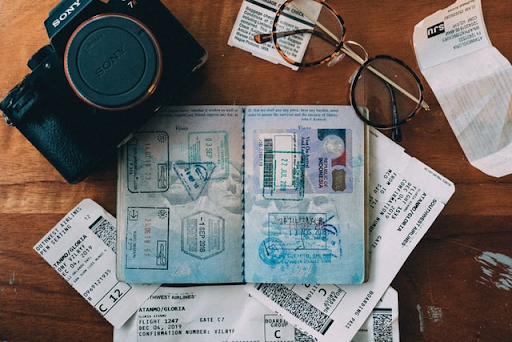 The world is opening up after COVID, which means a chance to travel. The looser restrictions now provide the perfect opportunity to go. However, despite the open travel, it doesn't mean that you can still travel safely. Even before the pandemic, there was always a certain risk when travelling far from home. Here are some tips that should help you out.   
Always log your travel plans
One of the best ways to ensure your safety when travelling is to tell people about your itinerary. When they know where you might be, they will have a good idea of how to contact you. They would also know when you might check in so they can contact the authorities if you don't. Your first choice to inform about your plans should be friends and family. However, it will also help if you have someone official helping you out. The State Department has a free program that allows travelers to log their travel plans with the local embassy. It will ensure that the government will have a way of tracking you on your travels.
Get some travel insurance
You are already spending a lot on your trip. Adding another expense should not be a problem. This time it will make your travel safer. Travel insurance can cover everything from medical coverage to transportation costs. Not all insurance packages are the same. If you want to learn all about buying travel insurance, you'll have to research. Don't settle for the package that the travel agent is offering you. Shop around for one that has a lower premium and more coverage than average.
Do some research on your destination countries
Travelling blind is not advisable. If you plan to travel abroad, you should do some simple research on them. The essentials you want to know include basic phrases and local customs. Those should help you get out of trouble if you get lost. Additionally, you might like to learn the local version of 911 to contact the authorities when necessary. 
Ensure your mobile phone is ready
Check your phone service if it has international roaming. Travelling to another country means using a different cellular network. Without an international plan, your phone is useless. Additionally, you might need to unlock some phone features before going on your trip. Take it to a local service center to be sure.
Have backup plans in place
When travelling, it is always a good idea to have some backup plans if something happens. For example, with the recent COVID pandemic, adding a few extra days to your trip in case a country quarantines you can ensure that you won't have disruptions in your travels. 
Final thoughts 
Travelling abroad will take you into different urban environments more than usual. The situation usually has many people assuming that they will be safe. However, there are still many dangers in foreign cities. The tips above should help ensure your safety when you are travelling.