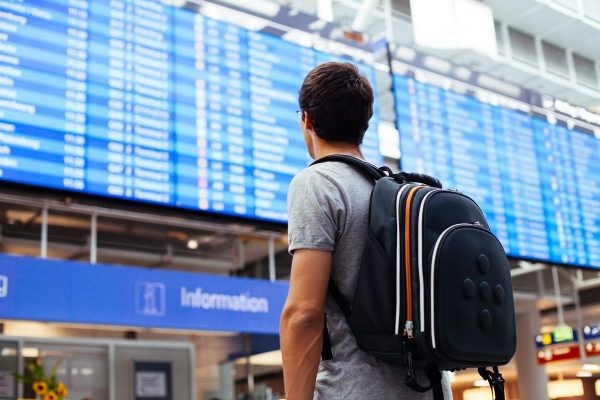 The summer of 2023 will similarly be defined by travel mayhem. An analysis of cancelled flights and future projections reveals.
The summer of 2022 was a chaotic time for airports and air travel. A circumstance that we all believed would never happen again, yet it appears that the nightmare might happen again even in 2023.
According to the Italian national newspaper Corriere della Sera, which analysed the numbers released by Airlines Data Inc, airlines have already cancelled 500 flights per day expected in Europe during the peak semester this year.
Unfortunately, the situation is not improving: several additional frequencies will be phased out over the next few weeks. Long lines at international airports, thousands of cancelled connections, and thousands of missing baggage have resulted in advice to travel "with just hand luggage,", particularly in the United Kingdom, France, Netherlands, and Germany.
Half Europe's airlines, airport management companies, air traffic controllers, handling companies, and border police believe they are prepared to bear a record influx forecast for the coming summer. At the same time, they appear to act in an attempt to mitigate the damage. At Amsterdam Airport, where lines are incredibly long, and it is even required not to arrive at the terminal but to move immediately to online check-in, the airport has urged airlines to reduce May flights by 5%, particularly those in the morning. Not only that, but it has also fixed the maximum number of daily departures for that month at 66 thousand.
One of the most problematic airports for the summer of 2022 was London Heathrow, which will restrict airlines from increasing frequencies throughout the summer.
Frankfurt is likewise struggling: the airport needs more staff, forcing Lufthansa to cancel many flights in the coming months.
Eurocontrol, the European agency in charge of managing air traffic, warns that there may be delays because of a lack of air traffic controllers in some areas, such as Germany and France, as well as the risk of strikes, record overflights, and the closure of Russian skies, which forces a review of routes.
Around 90,000 booked flights from April to September have been cancelled from European airlines' sales channels, especially in the last week.
In terms of percentages, it is 2.6% less than the total number of scheduled take-offs. And even though it seems like a small number, it is well above the historical average and about the same as the number of cancellations that began last year in March and continued until October. And the areas most affected this year will be the same as in the summer of 2022: the UK, France, Netherlands, and Germany.
Insiders told the Corriere della Sera that at least another 100,000 flights scheduled between June and September are at risk because of the high number of flights that could pose a challenge to be on time.
The alarm is predominantly about June and July. In 2022, the Air France-KLM and Lufthansa groups, the holding IAG, easyJet, and low-cost airlines Ryanair and WizzAir cancelled 2.83 and 1.83 percent of their flights, respectively. A record that, by all accounts, could stay the same.