AVIAREPS APAC Virtual Expo 2022 (AAVE)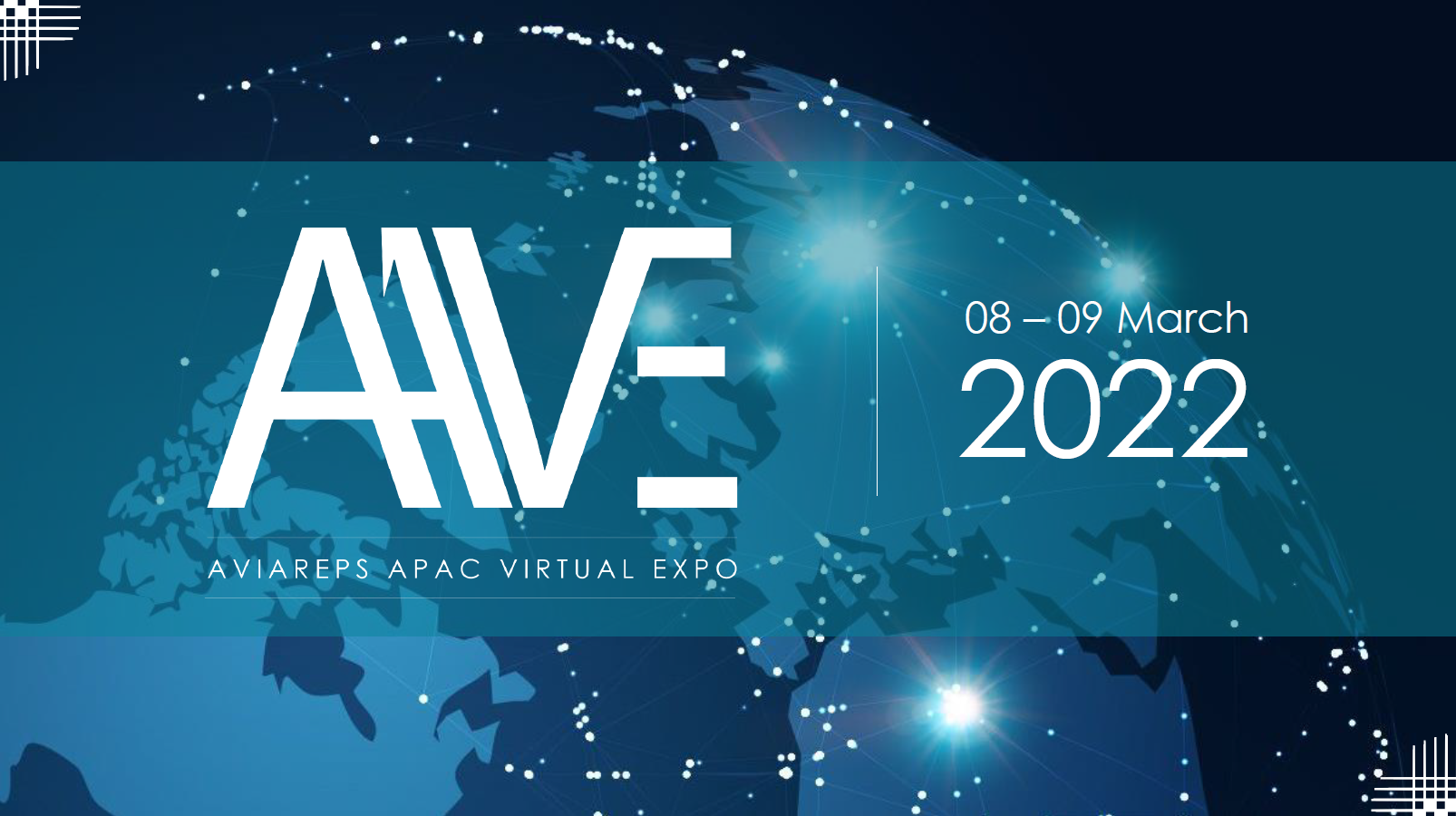 The AVIAREPS APAC Virtual Expo 2022 (AAVE) is the second edition of the B2B travel trade virtual event organized by AVIAREPS with the objective of creating a platform that will enable tourism and aviation brands to reconnect once again with leading travel trade stakeholders across the Asia Pacific region.
Powering brand store build old and establish new business collaborations, partnerships, engagement, driving new business opportunities and generating leads as the world gear up towards reopening its borders for international travel in 2022.
The AAVE2022 edition gathers quality buyers from an additional 4 countries on top of the 7 existing countries seen in the 2021 edition. Powering the virtual event this year is our AI-matchmaking technology with a strong focus in matching your business needs with the right target segment and audience, ensuring your return of investment, all at the comfort of everyone's choice of locations.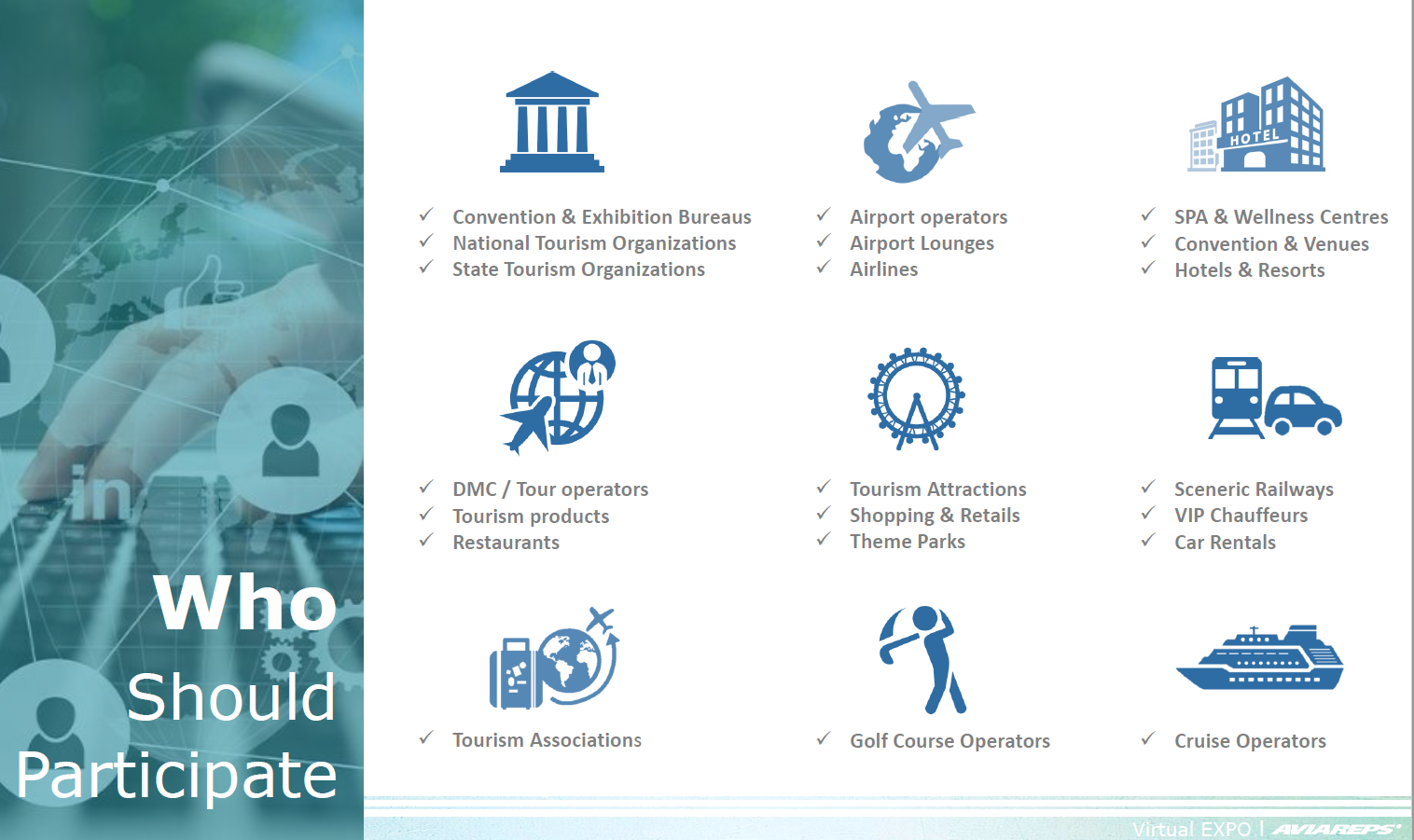 EXHIBITORS can:
Take full control over booth or event branding with modern, easy-to-use templates and designs
Share assets like images, brochures and videos with attendees at the booth
Chat directly with attendees at the booth (via chat or call)
Arrange private meetings in dedicated meeting rooms
Hold live or on-demand presentations or workshops in the auditorium
Evaluate performance and results with detailed event analytics
Connect with attendees around the world, regardless of their location
Join our AVIAREPS APAC Virtual Expo 2022 (AAVE) as one of many exhibitors to raise awareness, connect with new partners and customers and strengthen existing relationships.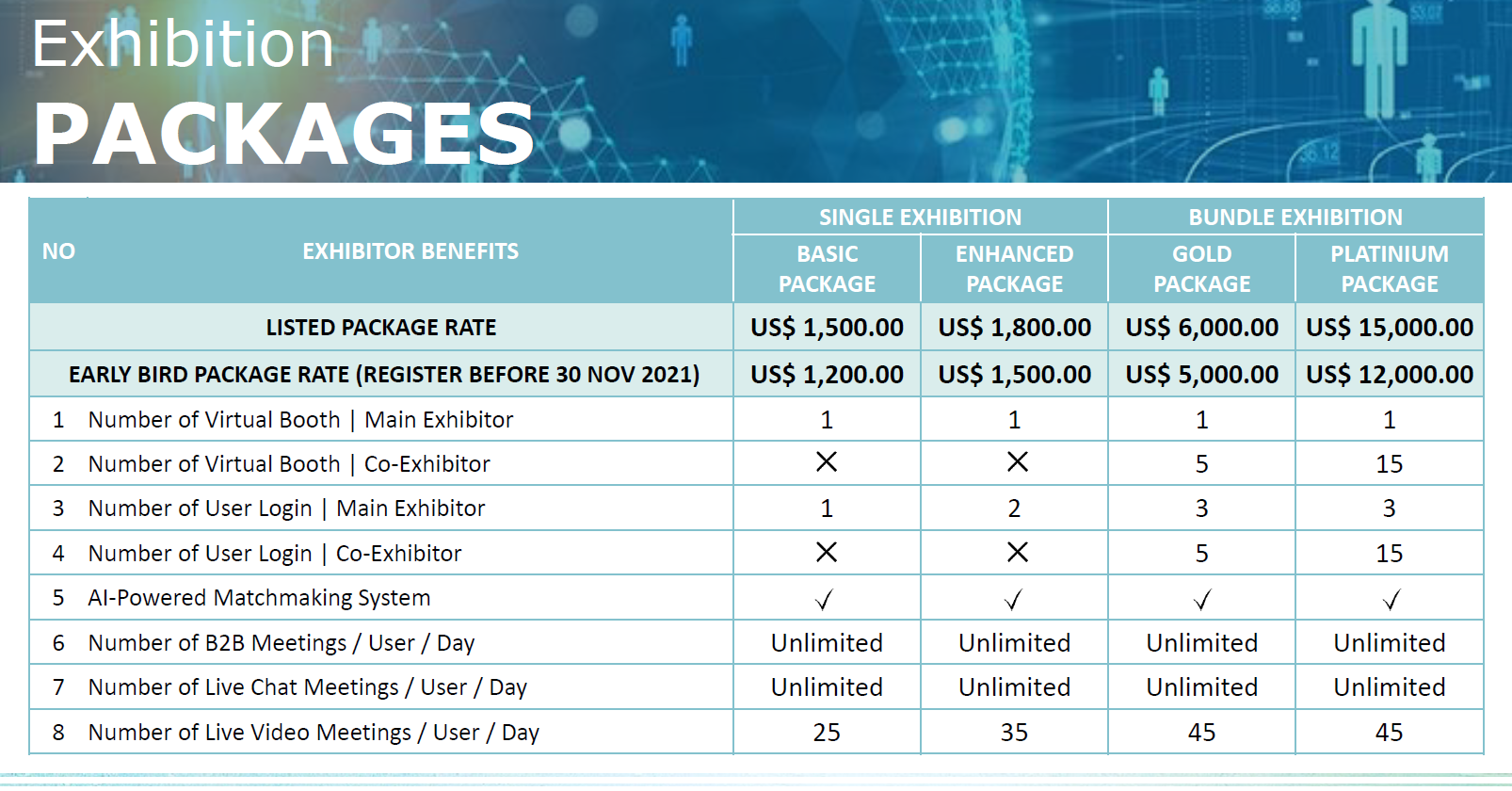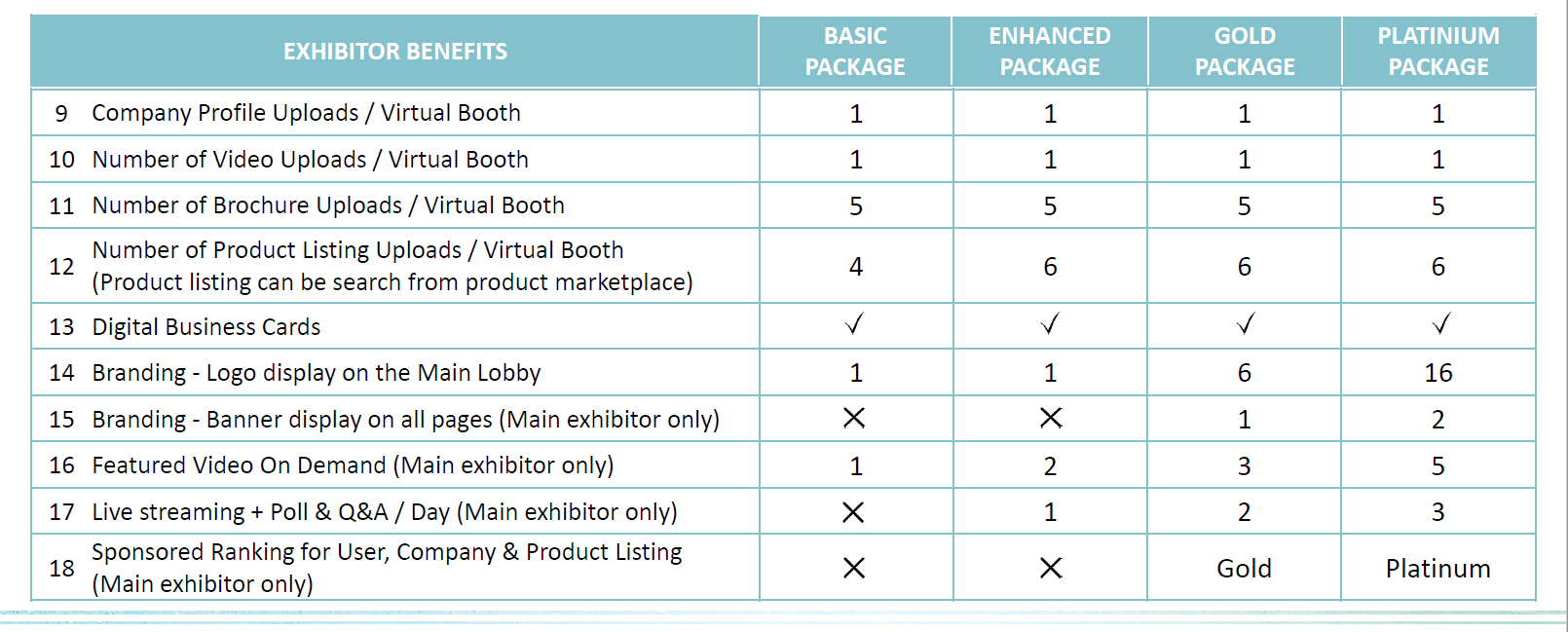 Our Past VIRTUAL EVENT
In January 2021, where borders around the world are still closed and global brands lost connection and the ability to maintain business relations with their key source market, AVIAREPS organized the very first edition of AAVE focused in South east Asia as one of the fastest growing region.
It quickly became the talk of the town as the first travel trade 3D avatar virtual event taken place in the SEA region and also the largest travel trade virtual event since the started of pandemic, connecting 547 travel trade professionals across 7 Southeast Asia countries with 39 global brands & exhibitors.
Total of 1,645 pre-scheduled one-on-one meeting were held, 5,431 chat conversation took place, 7,496 digital business cards were exchanged, thousands of brochures and videos were downloaded and countless business lead and rapport established.
The post-event survey also showed 99% of overall satisfaction from both the exhibitors & buyers while 100% exhibitors responded interest to exhibit again in the second edition