Thailand's best chef to put Fukuoka, Japan, on food tourism map
Gaggan Anand tells us about his plans to open GohGan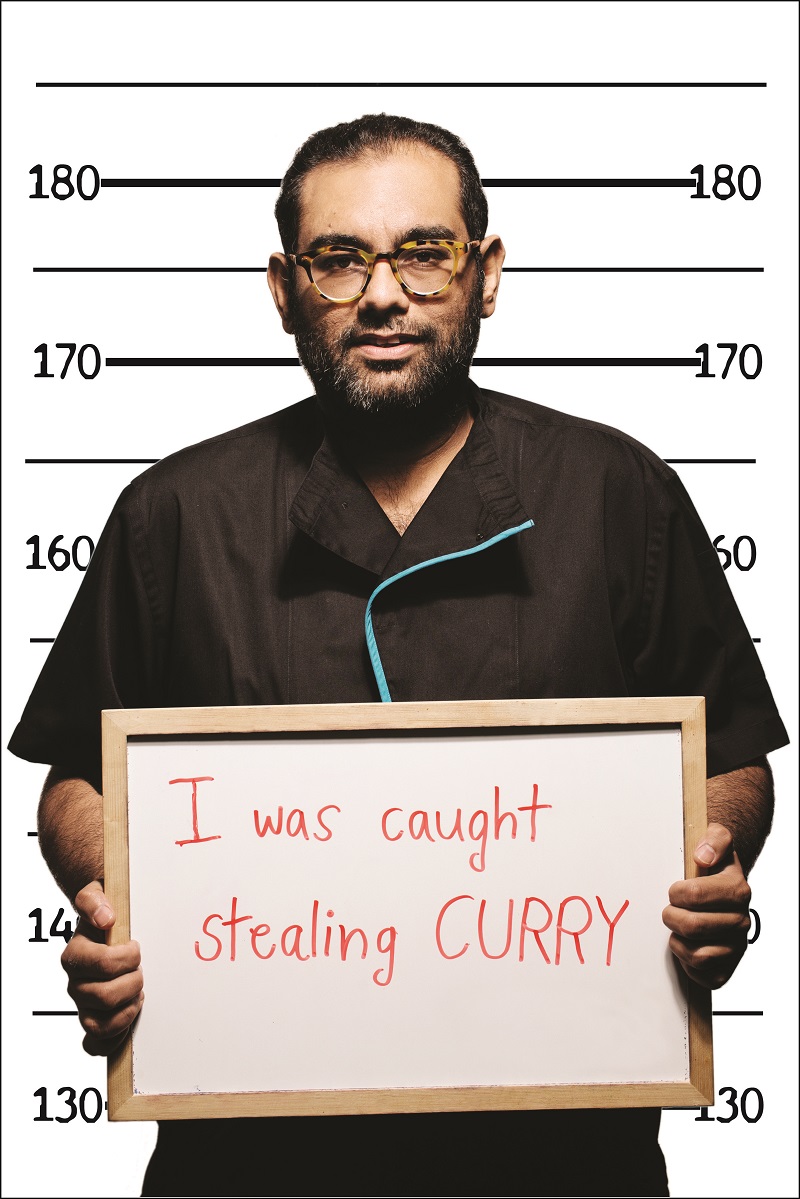 Plans to relocate to Fukuoka will put the Japanese city on the gastro tourism map, Thailand's top chef Gaggan Anand told us.
Anand, who runs Gaggan, four times voted the Best Restaurant in Asia, confirmed he will close the restaurant in 2020 and after a break move to Japan.
His plan is to work in a small restaurant to be called GohGan and push food to new limits whilst giving the diners a more theatrical experience.
This will have two specific impacts for Asian tourism beyond some hard core foodies reorganising their travel schedules, Gaggan said.
"They (the Fukuoka government and hospitality sector) wants to take this and spin a wave of gastronomic tourism off this," Gaggan told us in an interview at his flagship restaurant in Bangkok.
Immodest though it might sound it, is not without precedent. The example he gave of where food, and especially high-profile restaurants triggered tourism is instructive.
"No-one went to Denmark before Noma"
"This is what exactly what happened in many of the Scandanavian countries," he told Travel Daily. "No-one went to Denmark before Noma. Twenty years back did we go to Denmark for food? Never – we went for Legoland."
Backing this up is the support of the local government in Fukuoka which he described as 'super keen' for him to move there.  
They have shown him a number of different sites suitable for the distinctive restaurant he hopes to build. One is a two-hundred year old farmhouse that could be restored. Another is land within Fukuoka Castle.
There are also implications for hoteliers in this, as Gaggan does not rule out providing accommodation although he refers to it as a homestay.
Good though this is likely to be for Fukuoka, it has some challenges for a number of other cities with Bangkok topping the list here.
Gaggan is the jewel in the crown of Bangkok's restaurants. True the city does not lack good eateries but there are few internationally renowned ones. When Gaggan goes it loses that and there is a reputational risk needing to be addressed.
Part of the problem is the local market is not interested with Gaggan's clientele being overwhelmingly foreigners willing to pay a minimum of USD300 per plate.
"They are coming because we are famous"
"Ten percent max of our guests are local and they are coming because we are famous," Gaggan said.
"Which restaurant will take over?"  he asked, adding Gaggan has brought some 21,000 quality tourists to the city each willing to pay a minimum of USD 300 per meal as well as created the city's reputation for fine dining.
Before that Bangkok's food reputation was and still is street food which is still there in its colour and diversity. Gaggan though has some ideas about how to make high-end food tourism more sustained in Bangkok – one of which is surprising.
Firstly the local market has got to change and in effect become more like Singapore and Hong Kong with an understanding of what top-of-the-line eating out should be about.  So no more locals turning up with their own wine, glasses, and chopsticks please. "We need to change the attitude," he said.
Bangkok also needs to tackle its taxis. Every day a Gaggan client has arrived after an incident with a taxi driver.
That said Gaggan remains committed to Bangkok and its restaurant sector. Currently invested in four, with a fifth to open shortly – others are also planned. "We are opening a few more in the coming years," he said. All of them will be one-of-a-kind, he says, as there are plans to invest in talented and ethical individuals to support his plans for Japan.