Wheeling in the punters: Driving Girona's rise as cycling tourism hub
Contributors are not employed, compensated or governed by TD, opinions and statements are from the contributor directly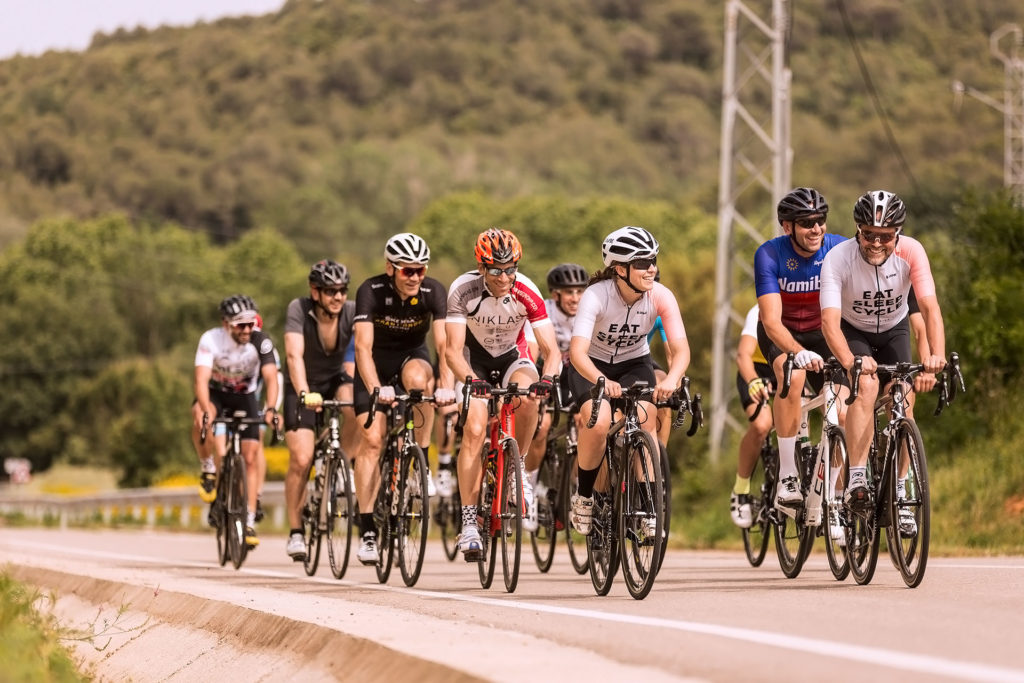 While France is considered by many as the mecca of European cycling, its popularity among serious racers, weather and affordability may not necessarily make it ideal for promoting cycling tourism.
But just on the other side of the Pyrennees, the medieval town of Girona, in northeast Spain (30 minutes from Barcelona by high speed rail) has many perks and reasons to become a hub for cycling enthusiasts.
With temperatures that stay above 10ºC even in winter, Girona's well-kept roads and mix of flat and mountainous terrains give cyclists the opportunity to enjoy breathtaking views, pass through the Spanish village life and hit the Costa Brava coast all within an couple of hours.
Not just golf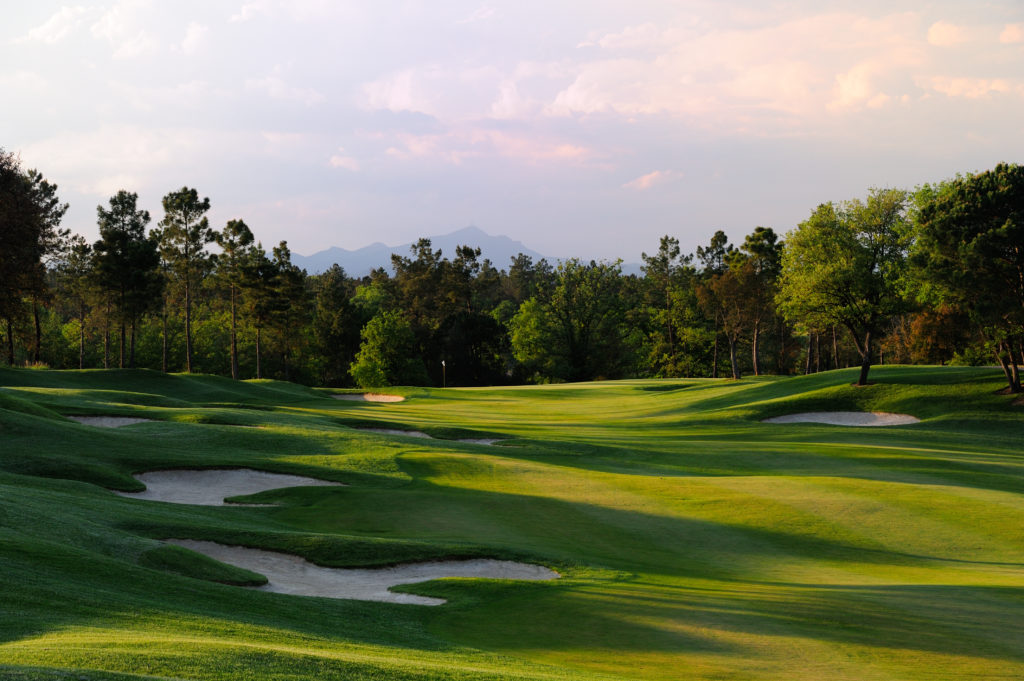 Station yourself at the warm, cozy and green PGA Catalunya Resort in Girona to explore this town and its many cycling routes. Although a golfing paradise, Hotel Camiral and LAVIDA Hotel's homely ambience make it a great place to stay for both keen and amateur cyclists or family members tagging golf enthusiasts.
Balancing luxury with nature-driven and active experiences Hotel Camiral offers guests customised cycling experiences to suit every age and need in association with Eat Sleep Cycle that was started by veteran cyclists Louise, Brian and Lee.
Whilst exploring a hillside loop from PGA Catalunya, I juggled this interview the bicycle through scenic views of the snow capped (yes, quite early this year) peaks of the Pyrennes.
Co-founder of Eat Sleep Cycle, Louise takes us for a ride.
"A bike is a powerful tool to change people's ways of living"
TD: What's your story and how did you guys start this venture? How is it different?
L: I moved to Girona with my now-husband Lee in 2015 to escape the rat race of London living and build a more fulfilling life centered around cycling. We quit our jobs and moved to Girona with a suitcase, a credit card, a bike each and a good feeling.
In 2016 we met Brian at a local bike race, an Irish journalist who'd been through a similar life-change. Soon after, the three of us purchased seven bikes (using said credit card) and set up a small rental business.
A couple of months after that, we ran our first tour from Girona to San Sebastian. Things accelerated quickly; we opened our first shop in November 2016 and by the following spring of 2017 had 20 rental bikes and a bigger shop. In February 2018, we opened our 300sqm Hub in the centre of Girona, complete with a fleet of 80 rental bikes and a full calendar of cycling tours in Girona, the Pyrenees, North Spain and Italy.
We've built our business organically without taking any investment and are driven values of community and inclusiveness – a bike is a powerful tool to change people's ways of living, health & happiness, and this forms the core of what we do.
A modern-day fairytale, indeed. But why Girona?
Because Google said so! We'd all heard about Girona as a hidden gem of the cycling world (many professional cyclists choose to make Girona their home), so for people obsessed with cycling like us, it seemed a natural place to migrate to.
Cycling tourism in Girona is booming, so we lucked out in choosing a great place to live and cycle, which also happens to be the up and coming destination of choice for many cyclists around the world.
"e-bike technology is making cycling more accessible"
What potential does the region have? 
Cycling tourism is on the increase, in line with the growth of the cycling industry and active tourism sector. The development of e-bike technology is making cycling more accessible to new markets and cycling holidays no longer need to be daunting and for the super-fit – as the technology improves and e-bikes come down in price we'll be offering e-bikes as an option on some of our most challenging itineraries.
Girona too is seeing more and more cyclists visit for a holiday, its reputation as a world-class cycling destination is spreading and Girona is often described as 'the next Mallorca'.
However, Girona has key differences from Mallorca which will surely prevent over-tourism and cut price package tours saturating the city and cycling market. It's inland location (so away from the beaches of the Costa Brava) and lack of big hotels protect the city from the crowds.
"Want to promote Girona as the best place in the world to ride a bike"
From seven to 80 bikes in two years, what the secret growth recipe?
We've been lucky to have the support of an amazing cycling community here in Girona and internationally (all cyclists know each other somehow!) Our first guests have been instrumental in spreading the word about Eat Sleep Cycle and left us some incredible reviews, which go a long way in bringing us new inquiries and business.
Most of our guests are on their second or third Eat Sleep Cycle tour, and each time they come back, they usually bring their friends, and so the word spreads. The addition of our new Hub and Girona retail space has also been instrumental in putting us on the virtual cycling map – everyone loves a good bike shop, and the Hub has allowed us to partner with some amazing brands, such as David Millar's Chapter 3, MAAP & Assos, who've helped us to get more exposure around the world.
There is an multi-talented, expat cycling community here in Girona amd we're spoiled for choice when it comes to recruiting amazing staff for our tours. The local Catalan community have also been super-supportive and are also jumping on the Girona cycling bandwagon – we work with local brands Sismic, Tactic and Rocacorba Food Truck to run rides and events to bring people together and have fun riding bikes.
There are also cyclist friendly hotels and there is a movement to develop cycling tourism from local businesses, the town hall and tourism bodies. In short, we're all on the same page and want to promote Girona as the best place in the world to ride a bike.
"The vision is to cater for anyone who loves to ride bike"
What kind of travellers do you mostly welcome?
Our guests tend to be older people who cycle regularly. Whilst at the moment, more men come on our tours than women, we're seeing ever increasing numbers of women hiring bikes and coming on our tours.
We have groups from North America, Australia and Canada as well as from many European countries. We cater for groups of friends, for people celebrating a milestone birthday, as well as the occasional couple looking for a special cycling-themed honeymoon.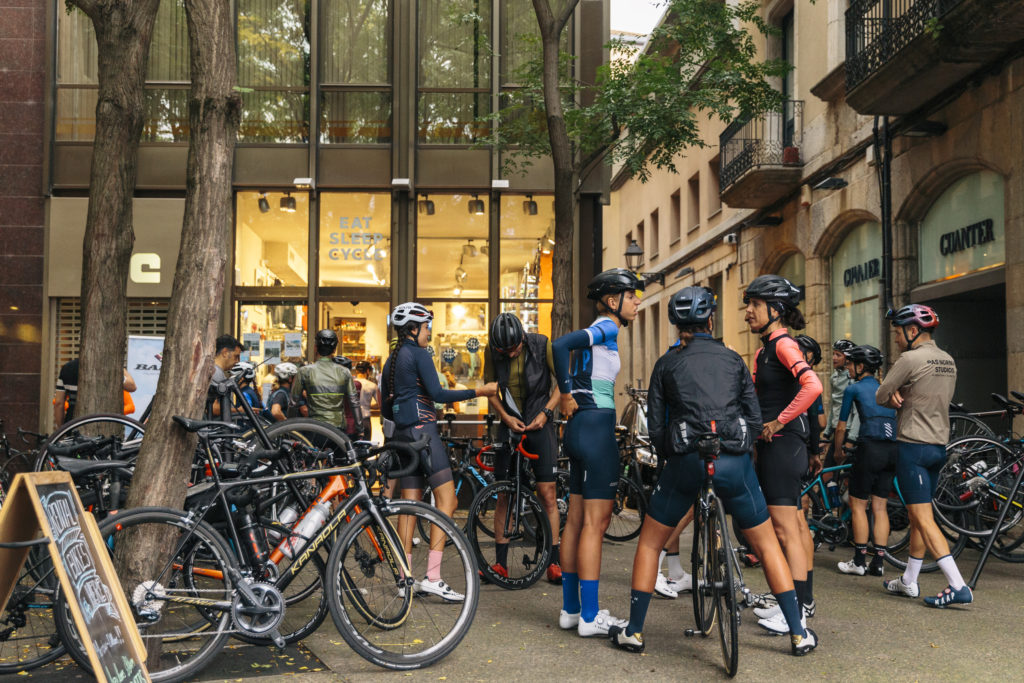 We're also developing supportive, fun and sociable holidays for riders of different levels. We've also added Grand Fondo packages to our calendar which are shorter tours for time-pressed guests looking for a challenge.
On the other end of the scale we've introduced an itinerary which is traffic free and great for families, centered on the Pirinexus cycle route. The vision is to cater for anyone who loves to ride bike, whether they're looking for a leisurely luxury break, or an epic adventure across an iconic mountain range.
Which are your popular routes?
One of our most popular routes is across the Pyrenees from Girona to San Sebastian. It takes in all the iconic climbs in the Pyrenees and is completely spectacular.
In the Girona region the coastal loop taking in the best road along the Costa Brava is a favourite for road cyclists, and the Via Verde stretching from Sant Feliu on the coast, through Girona and on to Olot and the foothills of the Pyrenees is a favourite for those looking for a leisurely route off-road.
What does the future hold?
It's exciting to reflect that we're only two years old and have already built a great team of people to run our Girona Hub and cycling tours. The next challenge is to keep finding great people to work with and to keep expanding our services in new destinations.
We like to run our tours in great locations when they're enjoying the all-important balance of good weather and quiet roads and in moving with the seasons we're building a 12 month calendar of tours and avoiding the off-season slump.
Introducing e-bikes to our rental fleet will also encourage new cyclists to join an Eat Sleep Cycle tour and to enjoy an active holiday.
We recently received an enthusiastic request from Thailand to set up an Eat Sleep Cycle franchise – we were flattered – whilst we're not ready yet, franchising may be a long-term option.
As we look to expand our reach we are starting to work with select travel agents and tours with corporate partners in the pipeline for 2019.
While it was a rather lively tour (and slightly tiring for my unfit self) Lousie expressed his enthusiastic hunt for a charity to support in 2019 and said: "I'd love to hear any suggestions and fundraising ideas. Catalunya to Kigali by bike, anyone!"