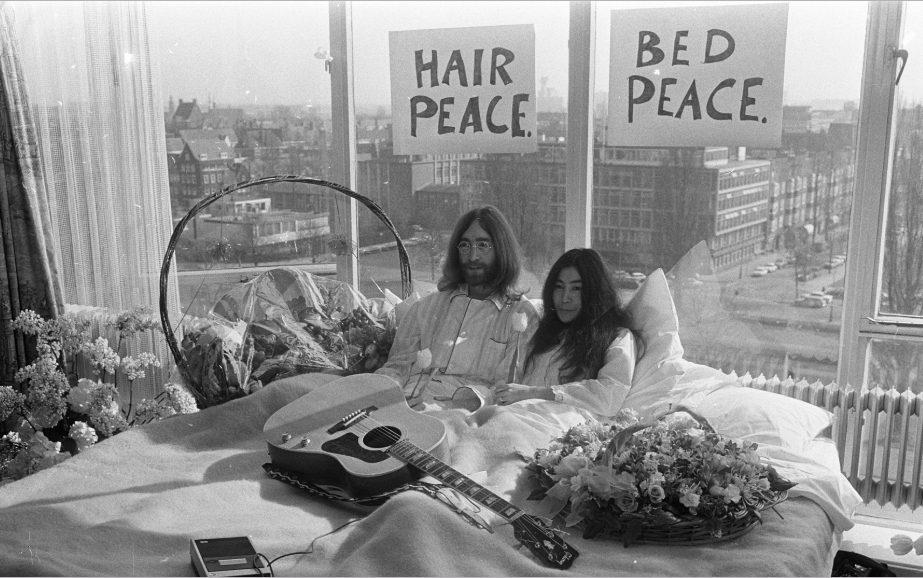 Celebrating its 100th anniversary on 31 May 2019, Hilton has served guests across the world and been host to some of the most famous cultural moments in history. One such moment happened on 25 March 1969 (50 years ago on Monday) when John Lennon and Yoko Ono held 'Bed-In for Peace' in Room 702 of the Hilton Amsterdam — turning their honeymoon into a weekend promotion for global harmony.
In celebration of the golden anniversary, Hilton has created a new limited video series called Room 702. The series is inspired by the room's spirit, as personified through some of the Hilton team members who bring that spirit to life today.
Serby Castro
The first stories of the series include Serby Castro, a suite attendant at an Embassy Suites by Hilton in Orlando, where she champions a life-saving programme that recycles leftover hotel soap and distributes it in regions without ready access to the basics of hygiene.
Ismaeil Dawod
Another is Ismaeil Dawod, a refugee who sought new opportunities in Germany, who found a job at Hilton Frankfurt where he is now engaged in an apprenticeship programme. Ismaeil's moving story shows his determination to start his life over. Along the way, he uses his new language skills to assist other refugees.
"One thing has been constant"
Christopher Nassetta, president and CEO, Hilton, commented: "While Hilton has evolved over the last century, transforming the industry along the way, one thing has been constant – the positive impact we have on guests, team members and our communities.
"The world is a better place because of Hilton, and if we remain committed to our vision, the world will continue to be a better place because of our presence."