Holi moley: Top 10 nations visiting India's Festival of Colour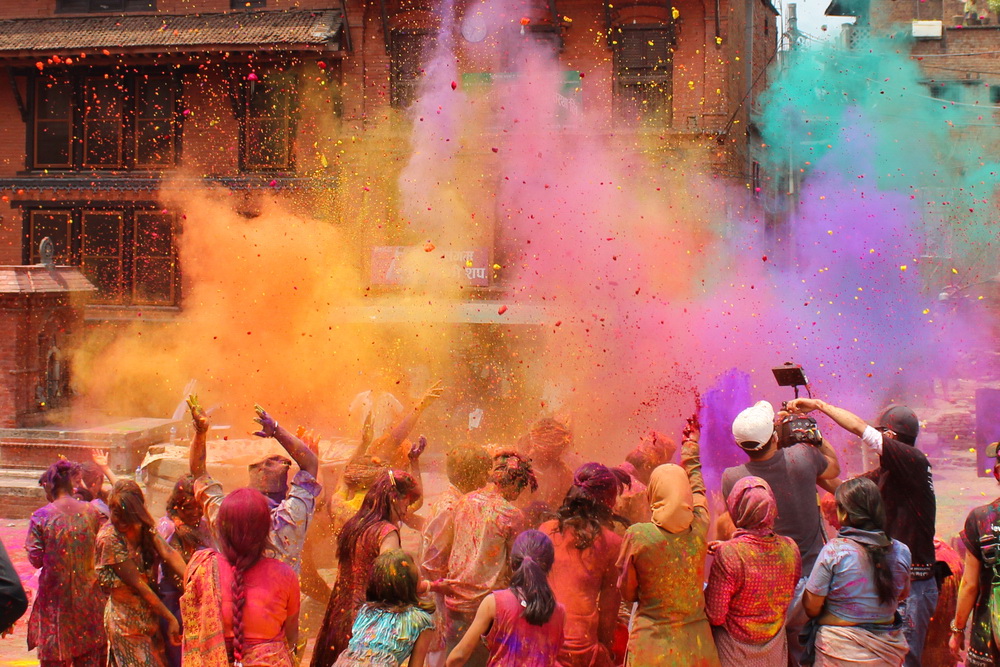 Following on from our story,  Holi 2019: Top 10 Indian destinations to celebrate festival of colours last week, looking at the best celebrate India's chromatic, also known as the 'Festival of Spring' or the 'Festival of Colours', Travelport has revealed which nations travel most frequently to India during the festival.
Using data scoured from all global distribution systems (GDS) the British based firm established that as of 14 March, the United States was top of the list with a total of 14,300 advanced bookings to India between 19 and 24 March 2019. Whereas the second and third spots were taken by the United Arab Emirates and Kingdom of Saudi Arabia, with bookings for the period standing at 12,200 and 11,000 respectively.
"Holi is one of the most colorful and spectacular religious festivals in the world"
With both the US and Canada making the list, the Americas registered the second most flight bookings (18,700; 26.4%), followed by Europe (12,400; 17.5%) and the Asia Pacific (4,500; 6.3%).
Countries with the largest number of flight bookings to India through global distribution systems during the Holi festival:
United States                       14.3K
United Arab Emirates     12.2K
Saudi Arabia                         11.0K
United Kingdom                 9.9K
Kuwait                                      5.4K
Australia                                  4.5K
Canada                                     4.5K
Oman                                        4.0K
Qatar                                         2.7K
Germany                                  2.5K
Sandeep Dwivedi, chief operating officer at InterGlobe Technology Quotient, Travelport's main operator in six countries across the Asia Pacific region including India and Sri Lanka, said: "Tourists today, more than anything, are looking for truly unique and memorable experiences. Holi is one of the most colourful and spectacular religious festivals in the world so tends to attract a high number of tourists. There is nowhere better to celebrate Holi and experience its bright and vibrant festivities than right here in India. We look forward to welcoming tourists to our country and seeing them enjoy the festival of colours being brought to life."
Here at TD, we put our best efforts to provide the latest and most valuable content to our readers. It is a true labour of love - where we work hundreds of hours each month - to make sure we offer meaningful content. If you value what we do, please consider a donation of any amount.
This would mean the world to us! Thank you and click here to proceed!