HOTECH 2020: "The guest of the future won't search for a room or a hotel"
Contributors are not employed, compensated or governed by TD, opinions and statements are from the contributor directly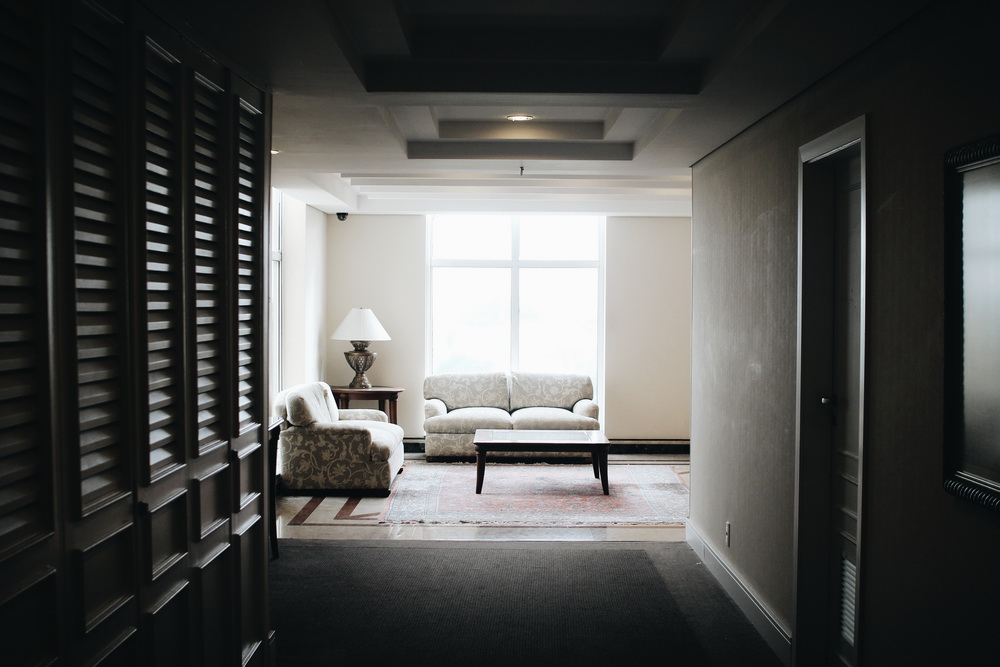 As travel increasingly becomes a popular lifestyle choice among the growing middle and upper classes in Asia, gross travel bookings are projected to register strong growth from 2017 to 2020. For hoteliers operating across Asia today, it is critical to understand the traveller preferences and behaviours and identify key trends across demographics, trip types and booking behaviours.
To further hoteliers' understanding of projected changes within the regional travel and hospitality sector and help prepare them to capitalise on future opportunities, IDeaS partnered with Hotel ICON in Hong Kong for HOTECH 2020, an event that will draw key hotel industry figures for knowledge sharing sessions.
I spoke to Rachel Grier, area managing director in Asia Pacific, for IDeaS, ahead of HOTECH 2020 to learn more about the event and the issues facing Asian hoteliers today.
TD: Can you tell me more about HOTECH 2020?
RG: HOTECH 2020 will see a collection of hotel and technology leaders discuss topics such as consumer trends in the online travel market, operational technology advancements, disruptions in travel distribution, revenue management and artificial intelligence (AI) in the hotel sector.
To succeed in an increasingly competitive hotel sector, it is vital that hotel executives not only have working knowledge of common operational technology platforms, but also understand how new solutions like AI and machine learning will disrupt the industry in the future.
"Marketing execution is key"
By attending the HOTECH 2020 event, hotel professionals will gain insight in how data-driven personalisation can enhance guest experiences and drive loyalty. Guests are more motivated today by experiences and engaging with the destination. To drive guest loyalty and satisfaction, personalisation of pricing and product including marketing execution is key.
What are the adoption rates for new technology in the APAC region today and what challenges need to be overcome when looking to deploy new systems?
Hotels across the APAC region are rapidly incorporating new technologies into their business. Digital in-room assistants, property-specific mobile apps and chatbot concierge services are all appearing in hotels— solutions that enhance guest experiences are rolling-out across the region.
Having said this, the uptake of new hotel operational-focused technologies can be slower at times given management's focus on satisfying guest needs first. This is not to say new technologies cannot significantly benefit a hotel's backroom operations, but business cases need to be properly communicated to management around the need for investment in systems that can significantly improve operations. For instance, new mobile solutions can enhance the working practices of key executives overseeing multiple properties, working remotely and automating mundane tasks to create more time for strategic activity.
New cloud-based operational technologies mean hotel executives will need to spend less time tied to a desk, or a single property and make mobile work a reality for the future.
What does AI really mean for hotels? Is it all hype, or are there meaningful benefits?
AI is not a distant opportunity for the hotel sector. It is already here. After all, hotels first began introducing automated decisions to the world of hotel revenue management nearly 30 years ago. At the time, many hoteliers had concerns about letting revenue management software implement their rate and inventory decisions automatically within their various booking systems. Today, we see similar conversations taking place around the role of machine learning, an application of AI, and what changes it will bring to the hospitality industry.
"Cutting-edge forecasting and decision optimisation"
While some hoteliers may be reluctant to defer to automated systems over their own staff, machine learning in an age of big data presents hoteliers with considerable advantages. Machine learning uses algorithms which learn from data, allowing technology to glean more actionable insights from the available data earlier and with more accuracy. In hotel revenue technology, machine learning is often used in conjunction with statistical methods to produce cutting-edge forecasting and decision optimisation. High-performance technology can use machine-learning processes to better understand the relationship between price and demand and generate room rates that adapt and anticipate market fluctuations.
"Identify more revenue opportunities"
Given the sheer amount of big data available today, machine-learning systems are critical. Any revenue manager working without the support of an analytical revenue management solution will find themselves overwhelmed by the sheer volume and complexity of data. Forward-looking predictive analytics, embedded in today's advanced revenue management systems and supported by machine learning, help hoteliers uncover emerging trends and identify more revenue opportunities.
How can new tech, such as voice-enabled virtual assistants, help hoteliers?
Ten years ago, a company without a website was considered a dinosaur. A few years ago, a mobile app was essential for survival. Today, on-demand dynamic personalised content and automated experiences are becoming the norm for what it takes to stay relevant in the market. And the more relevant data a hotel can expose to its staff, the more likely they are to consume and use it.
Voice-enabled digital assistants are simply responses to input, with pre-determined results. All the major devices on the market have made it easy to integrate with their systems to make this process as simple as possible. If operational information is in a structured, accessible system; hotels will find providing it to voice-enabled systems a simple process.
"Hotels no longer need to run standard reports for standing meetings"
With the proper integration of hotel operational data with a voice-enabled assistant, general managers no longer need to seek out someone with revenue management system access or learn to generate a report themselves. Simple voice commands allow them to obtain the comparative data they need to assess performance in real time. Even internal meetings become more efficient and productive. Hotels no longer need to run standard reports for standing meetings every day. They can literally ask their technology to recite that information to them at each meeting.
What should hoteliers be doing to attract the next generation of guests now and into the future?
I think this is an interesting question because, from my perspective, it is not necessarily about a new generation of travellers but more about better and more refined segmentation. For example, millennial travellers are not necessarily a specific age group—they are more a collection of travellers with a "millennial mindset" (some of whom could well be 60 years old!).
Data enables hoteliers to better understand their customers, including the current and next generation of guests much more effectively. The importance of this is only going to grow in value to hoteliers over the coming years. What we are seeing in the millennial booking segment (or guests that have a "millennial mindset") is that an alternate, non-traditional accommodation such as Airbnb is an attractive proposition.
"The guest of the future won't search for a room or a hotel"
To address these challenges, we are seeing large hotel chains develop new brands to attract guests from this demographic and focusing their product design and positioning to appeal directly to younger booking segments. Hotel packages targeting millennials are centered more around experiences rather than just destinations, including a combination of rooms with food and beverage vouchers or entertainment tickets.
Additionally, millennial guests are more likely to value authenticity over big-brand experiences. They want to experience the local way of life, not be cut off from it in a generic, five-star property. This means hoteliers looking to attract business from this demographic need to diversify their offerings.
Increasingly, it will be those hoteliers that understand consumer trends and best cater to the changing needs of the emerging and enlightened generations of guests that will be best positioned to attract and retain the guest of the future. Consumers are no longer looking to purchase just products or brands; they are looking to buy experiences which can be shared. The guest of the future won't search for a room or a hotel, or a hotel brand. Rather they will look to stay in unique, authentic properties that offer tailored experiences.
HOTECH 2020 will be staged at Hotel ICON in Hong Kong on Thursday, 11 October. Visit IDeaS.com to learn more about revenue management technology and the future of Asia's hospitality industry.