How I am Approaching Travel as We Move Into 2021
Guest Writers are not employed, compensated or governed by TD, opinions and statements are from the specific writer directly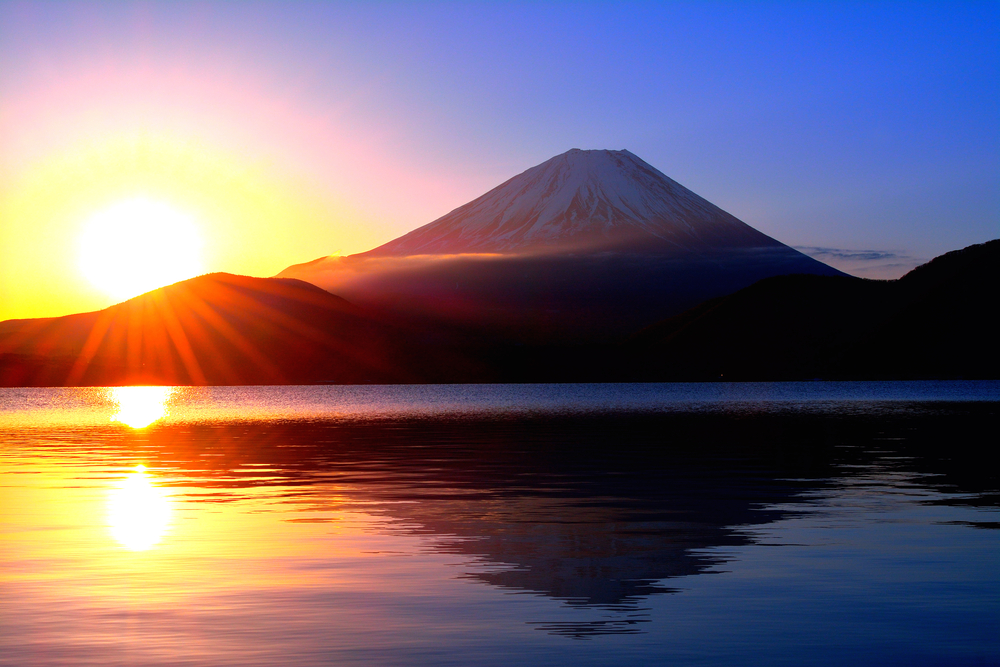 During the past six weeks, the pandemic has taken a grim toll on the world given the unprecedented numbers reported by the media, however, the rollout of the vaccination campaign is binging new signs of positive hope.
We should start by asking ourselves a few questions. Should we settle for food that we could have at home, or try something more unique when we travel next? Can we put our phone down for a night, so we can soak it all in? Should we book that bucket list trip now because we can appreciate how fragile and short life can be?
For the first time since the pandemic started, I am tapping out of physical travels, for a brief pause. In other words, I will not be going anywhere for a bit at least until I am vaccinated. But that is not entirely what this is about.
To be honest, I went from not being worried enough in winter when the pandemic started to a real sense of unease and worry for mankind in late spring; and now I find myself in a comfortably vigilant state today, nestled away quietly at my place.
The covid-19 pandemic has shifted the world in a magnitude rarely if ever seen in a lifetime. Considering that when I will be travelling, I will mostly stay in private accommodations or in small accessible hotels, with robust covid-19 protocols. Otherwise, I will not bother going at all. Fortunately, or unfortunately, I am a foodie and I love to explore new restaurants and try new dishes, therefore for food, I do my research and eat at places the apply the COVID-19 protocol. When I visit family or friends I will eat at home or order takeaway. Good restaurants doing newly inspired takeaway is one of the few joys of the pandemic.
But for the first time since the pandemic started, I am holding out of travel for a brief pause. In other words, I will not be going anywhere until late 2021.
I have not come to this conclusion only out of fear, but more because we are close to a better world, and now that there is real potential to knock this awful nightmare on the head with vaccines, I will wait to see how things unfold and avoid putting myself at risk.
When the promise of a vaccine was a dream without any idea when it would become reality, finding ways to safely navigate an interconnected world despite COVID-19 seemed all surreal and I would just rely on hope. Safety was always paramount, but the world is not about rolling over and giving up. If every precaution were taken, particularly between countries of similar infection rates, travel would not automatically be any worse than walking around the streets of any town.
The government has just announced that 10 million doses of the Pfizer Biotech vaccine will be available in March initially for health workers and the most at-risk age groups and the rest of the people will have to wait until late 2021. We can finally start to talk about how to open the world up again by next spring or summer.
At the beginning of the pandemic, I together with lots of other people made several predictions for the future of travel without realising that the situation could become unstable in a matter of a couple of days, however, some have come true. However, I am becoming more and more convinced that travel will be better than ever when it starts. It may be late next year or early 2022? Who knows, but each day should be a better day.
People are missing the experience in a big way, but without an opportunity being waved in our faces, there has been time to reflect on what parts of travel are the most meaningful.
I think that airlines have a whole new market of customers out there, people are not taking any international trips, but they are hoping that when they will be able to, they will try to make them more special than ever. As travel will rebound, there will be a newly invigorated market which it might not look the same, but it may be better.
So, whether you book flights, hotels or destination experiences for this time next year, it all helps move the needle for everyone involved. Over 100,000,000 people are employed worldwide in tourism and travel. That is a lot of people.
There will be amazing deals, and availability to use, and that should give us more confidence and faith to start planning and make some bookings soon.
Meantime, I will be cooking home and ordering takeaway from my favourite local restaurants as much as possible and continue to dream about my next trip but with more confidence.
It will not be long until the vaccine will be available in Australia, and I really feel that now is the time to take one more last deep breath, have a good pause, and plan for 2021 being a year of hope.