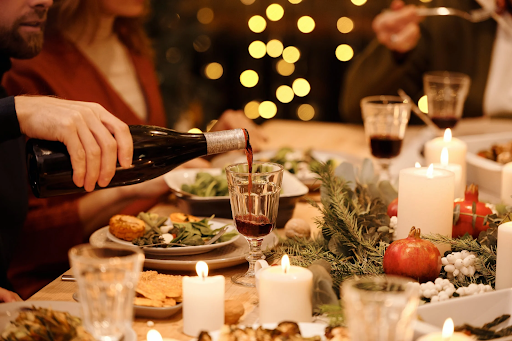 Your spouse's birthday is the best time to show how much you love and appreciate having them in your life. The daily routine may keep you from spending more time together, which is vital in keeping your relationship strong. Birthdays are milestones and a cause to celebrate. There is no better time to plan a surprise party for the love of your life and make them feel how precious they are to you. 
To make this event unique and memorable, you can research party houses to rent to accommodate your guests and create the perfect atmosphere for a fantastic birthday party. To help you, here are some tips for planning a surprise birthday party that your spouse will always look back on with warm thoughts.
Start by preparing your guest list
Your guests are essential for a successful party, mainly because it is a surprise for your spouse. Because this is all about them, you can start listing down names of people you know your spouse would love to share the celebration with, such as their best buddies, family members, and officemates. Another great idea would be to invite old friends they have not seen in a while. While doing so, ensure that you let them in on the secret that this is a surprise, so no one accidentally spills the beans.
Hire a caterer for the occasion
The last thing you want to do is take care of food preparations for the surprise party and hardly have time to enjoy the celebration. Hiring a caterer takes that load off your back and allows you to mingle with guests and focus on your spouse. All you need to do is choose a professional catering service, take time for a taste test, and pick out the best dishes for the party. After that, you can look forward to an enjoyable time with your spouse and guests.
Include some entertainment
A birthday party becomes even more memorable when you provide entertainment for everyone to enjoy. For example, you can ask some close friends or family members to prepare a little speech for the celebrant. You may also get a band to play dance tunes and have your spouse and guests showing off their moves on the dance floor. Another idea is to prepare a program where some of your guests can perform and display their unique talents.
Hire a photographer and videographer
A celebration like this calls for professionals to capture special moments that you and your spouse can look back on long after the party is over. You may have guests from far away, and having them around may not happen soon. A professional photographer and videographer can create these beautiful memories for you through pictures and videos. Although most people use their mobile phones to take shots, there is nothing like professionally executed photos and videos to record this happy occasion.
A surprise birthday party is one f the best gifts you can give to your significant other. So start planning early and come up with a memorable surprise party for your spouse.