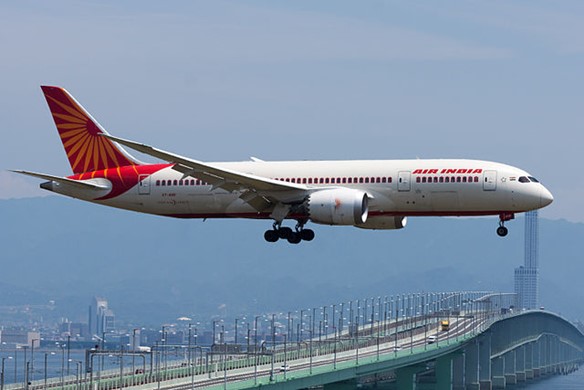 India has the most significant proportion of female commercial airline pilots, accounting for 15 percent of the overall pilot strength, outranking countries like the United States and European countries.
With the advent of Air India, taken over by the Tata Group, the Akasa Air in August last year, and the rebirth of Jet Airways, the Indian airline industry is throbbing with excitement. After the coronavirus pandemic, international borders have reopened, and the frequency of domestic and international flights has returned to pre-pandemic levels.
As a result of these developments, the need for qualified pilots in India has reached crisis proportions. India has 15% of the world's overall pilot strength, much more than any other country.
This indicates India boasts the most significant percentage of female commercial and air force pilots among the world's most developed aviation markets.
After that, distant Ireland comes in at 9.9 percent female pilots, and numbers have risen since the data was gathered over two years ago. In addition, the survey found that the gender ratio in India's aviation industry is highest at smaller regional airlines (13.9 percent) and lowest for cargo carriers (8.5%).
In 2013, Captain Zoya Agarwal became the first Indian woman to fly a Boeing-777 from Bengaluru to San Francisco non-stop. In 2004, when she first started working for Air India, she was one of just a few women in the role.
Ireland is second globally, closely followed by South Africa, which ranks third with 9.8 percent female pilots, while Canada ranks fourth with a distant 6.9 percent ratio.
Germany comes in fifth place with 6.9 percent. On the other hand, countries such as the United States and the United Kingdom have just 5.4 and 4.7 percent female flight officers, respectively.
Civil Aviation business has become essential to India's economy, and the pilot licence has been simplified using cutting-edge technology.
The government is building 220 new airports, given the booming industry and India's significant progress in domestic and international travel during COVID-19.
Even though India has significant structural gender imbalances, the country's airlines are encouraging gender reconciliation in the industry due to the enormous demand for pilots caused by the country's massive economic development (22%) in recent years.
Some steps contributing to a rise in female airline pilots include childcare facilities, relocations for pregnant women, and wage expectations that do not include a gender disparity. In only five years, the proportion of female pilots at India's most significant school, the Bombay Flying Club, has increased from 10% to 25%.