IWTA speaks with Naowarat Arunkong (Khun Bee) Cluster General Manager Anantara Hua Hin and Avani+ Hua Hin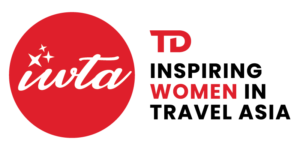 IWTA speaks with Naowarat Arunkong (Khun Bee)
Cluster General Manager Anantara Hua Hin
and Avani+ Hua Hin
Background:
Khun Bee was born in Surat Thani and moved to Bangkok to live with her older brother and to start grade 10. After graduating high school, she pursued her education in hospitality at Hotel and Tourism Training Institute, sponsored by the Tourism Authority of Thailand in Bangsaen, Chon Buri. 
Her career in hospitality kickstarted as an intern in Housekeeping division at Hilton Park Nai Lert Hotel. Through constant hard work and dedication, she was appointed to a full-time housekeeper. During this time, she also enrolled at Wyneberg academy for a secretary certificate program. 
Summary:
Khun Bee was the first female general manager at Anantara Hotels, Resorts and Spas and her story is full of learnings. Her career started as an intern and she is now a Cluster General Manager. She was never afraid to throw herself into new challenges and always prepared to learn new things. This opened up opportunities for her to keep progressing on her career. 
If you know of any female leaders or up and coming superstars in the Travel and Hospitality industry you would like to nominate, please visit our page and complete a nomination form!